Year after year stoners from all across the world gather to crown the top contenders in the world of weed: The Cannabis Cup winners. 
And year after year The Cannabis Cup sees the finest cannabis genetics that each brand has to offer; setting the stage for yet another year of competitive craft cultivation. 
The High Times Cannabis Cup is the epitome of cannabis gatherings. What humbly began in 1988 has quickly grown into a worldwide annual phenomenon. But to fully understand the magnitude of the Cannabis Cup, we have to take a deeper dive. 
In this blog, we're sharing everything you need to know about the Cannabis Cup. From the history and winners to the locations and projected future, keep reading for a virtual backstage pass into the event.
History of the Cannabis Cup
Created by High Times magazine editor Steven Hager, 1988 marked the very first Cannabis Cup event in Amsterdam. 
The festival quickly caught on, returning year after year to give brands a chance at glory as judges from all over the world sampled and voted for their favorite cannabis seeds and strains. 
Decades later, the former editor-in-chief's legacy continues to live on to this very day. The highly regarded event has since caught on in the United States, with the very first U.S. Cannabis Cup taking place in 2010. 
High Times now sponsors Cannabis Cups in Northern California, Southern California, Denver, Michigan, Washington, Oregon, New Mexico, Alaska, Arizona, Massachusetts, Illinois… the list goes on. Each event gives growers a chance at statewide cannabis glory. 
Over the years, the High Times Cannabis Cup has seen a number of significant events. It has elevated to celebrity status with OG stoners like Snoop Dogg and Tommy Chong attending. It has grown to include a separate event held to celebrate medical marijuana. And it has even attracted filmmakers and journalists to cover the festival.
Needless to say, the Cannabis Cup is forever cemented in history as it continues to take the industry by storm with no signs of slowing down anytime soon.
Cannabis Cup Categories
35 years. Thousands of awards. And hundreds of thousands of top-shelf cannabis strains. 
It's no secret that the legal marijuana industry has taken a hit in recent years. But despite any hardships or mounting recessions, one thing remains constant: The cannabis community.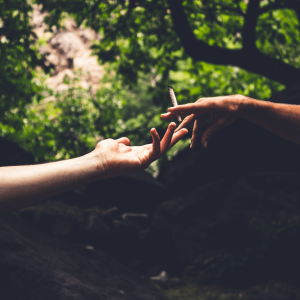 And while other award competitions, such as The Tokers Bowl, have popped up over the years, no other event quite captures the spirit of the cannabis community like the High Times Cannabis Cup. 
The Cannabis Cup judges the following categories:
Best Indica Flower

Best Sativa Flower

Best Hybrid Flower

Best Pre-Rolls

Best Infused Pre-Rolls

Best Solvent Concentrates

Best Non-Solvent Concentrates

Best Vape Pens and Cartridges

Best Edibles: Gummies and Fruit Chews

Best Edibles: Chocolates and Non-Gummies

Best Edibles: Beverages

Best Sublinguals, Capsules, Tinctures, and Topicals
Additionally, all entries must adhere to the following requirements:
Flower: 1-gram samples. No full eighths.

Pre-Rolls: Capped at 2 grams of flower per pre-roll.

Infused Pre-Rolls: Capped at 3 grams of flower equivalency or 1 gram of concentrate equivalency per pre-roll. 

Concentrates and Vape Pens: 0.5-gram sales. Any entries 1-gram or over will not be accepted. Batteries, such as the Heavy Hitters battery, are required for carts.

Edibles: Samples must contain no more than 100 milligrams of THC. 

Sublinguals, Capsules, Topicals, and Tinctures: Samples must contain no more than 500 milligrams of THC. 
Each category awards first place, second place, and third place Cannabis Cup winners. And to keep the crowd involved, festival attendees vote for the best booth, best products, and best glass at each U.S. Cannabis Cup event.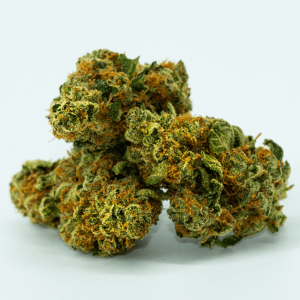 Brands and Strains that Have Won the Cannabis Cup
Through the years, the High Times Cannabis Cup has seen thousands of brands, and countless strain varieties, and has given hundreds of awards to the best growers in the game. 
A few of the most popular strains that have earned a place among Cannabis Cup winners include:
Super Silver Haze
Green House Seeds were the first to grow Super Silver Haze. Since then, the strain has won numerous awards at multiple Cannabis Cups. In fact, Super Silver Haze holds the most Cannabis Cups, including the High Times Cup, which is considered to be among the most prestigious cups in the industry. 
With a taste that closely resembles that of its parent genetics—Skunk, Northern Lights, and Haze—Super Silver Haze boasts an energetic and long-lasting high without even a trace of indica effects. 
From 1997-1999, Super Silver Haze won three times in a row, immediately establishing its legacy as one of the best and most awarded sativa strains in the world.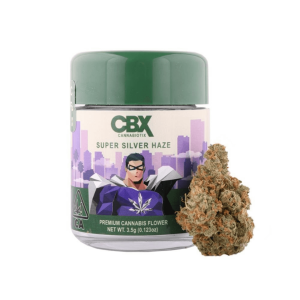 Northern Lights
Created from a cross between Afghani and Thai genetics, Northern Lights is an Indica-dominant hybrid with no shortage of 'Best Indica' titles. Seemingly every brand has Northern Lights within their cannabis collection and for great reason! 
The great success of this classic strain can likely be attributed to the cannabinoids, terpenes, and their ability to work together to create pure magic in a single bud.
Amnesia Haze
Amnesia Haze has won multiple first-place Cannabis Cup awards over the years, an honor that many strains have yet to earn. 
This incredible sativa cannabis strain continues to stun as growers gravitate towards cultivating the trichome-dense bud. Boasting South Asian and Jamaican landrace genetics, Amnesia Haze is an Amsterdam coffee shop staple that deserves its place among Cannabis Cup winners.
Jack Herer
It's no surprise that Jack Herer makes the list of popular strains that have won the High Times Cannabis Cup. And it's even less of a surprise that the legendary Jack Herer strain has won not once, not twice, but 11 times.
This sativa-dominant superstar strain was named after the cannabis activist and was originally produced by Sensi Seeds. However, most seed banks seem to grow Jack Herer as a part of their regular rotation.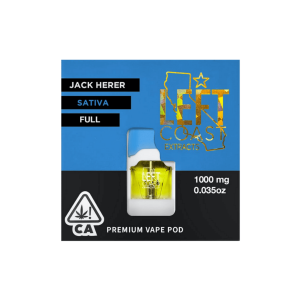 Super Lemon Haze 
Super Lemon Haze is a two-time Cannabis Cup-winning strain for multiple reasons, not least of which is its incredible sativa-dominant hybrid status. 
Bred by Green House seeds, Super Lemon Haze emits a zest, citrusy, and slightly sweet aroma that leaves stoners endlessly sniffing. This is likely due to its bright and uplifting genetics, which include Lemon Skunk crossed with Super Silver Haze.
Combined with an excellent taste and just as notable effects, Super Lemon Haze is the staple hybrid strain your collection needs.
Skunk #1
And finally, we've reached Skunk #1, the hybrid strain that has easily reached cult status in the world of weed. One hit and you'll immediately understand why. 
Skunk #1's diverse genetics combined with potent cannabinoids alone deserves recognition, but its presence in multiple other popular strains sets this cultivar apart from other hybrids on our list. 
But of course, every strain mentioned above is grown by a brand that receives equal recognition. A few of the brands we've carried on our menu that have won in the state of California include Fig Farms, Bear Labs, PAX, Cannabiotix, KIVA… the list goes on. 
The Cannabis Cup-winning strains are considered to be among the best of the best, and our menu reflects that sentiment. 
This especially rings true considering just what it takes to win a Cannabis Cup award, such as inspired creativity, innovative cultivation practices, and enough originality to 'wow' the judges.
Types of Awards Given at the Cannabis Cup
As mentioned earlier, the categories eligible for an award include:
Indica, Sativa, and Hybrid flower

Pre-Rolls and Infused Pre-Rolls

Solvent and Non-Solvent Concentrates

Vape Pens and Cartridges

All Edibles

Sublinguals, Capsules, Tinctures, and Topicals
And contenders have a chance to win either first, second, or third place in the categories in which they've entered. 
In each state, judges review entries based on taste, aroma, visual appeal, potency (strength) and high, smoothness, and even medicinal benefit. 
Each Cannabis Cup-winning strain immediately catapults into a whole new class of strains. Its new status could come with worldwide recognition, sought-after seeds, increasing popularity, and even a boost in sales for the winners.
Future of the Cannabis Cup
The state of the weed industry continues to evolve, and the Cannabis Cup has managed to grow along with it for the past 35 years. 
For example, growing concerns about the Covid-19 pandemic moved the event to a virtual landscape. 
To this very day, the Cannabis Cup continues to reign supreme, only growing in popularity as more states push to legalize both recreational and medical marijuana.  After all, many stoners view the award competition as a celebration of the bright future expected from the cannabis industry.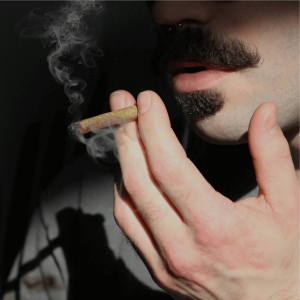 As the event continues to progress, we expect the competition to grow further across the United States, filtering into newly legalized states such as Missouri and New York. 
Additionally, we hope to see a greater emphasis placed on Cannabis Cup-winning brands to ethically source their seeds and award those who achieve sustainable growing practices. 
We hope to see strains such as Slurty3 and Mount Zereal Kush dominate the competition. 
And finally, we also hope to see more diverse genetics, more exotic hybrids, and an even greater appreciation for artisan glass.
Key Takeaways
Overall, the Cannabis Cup has done an excellent job of not only growing within itself but rallying the cannabis community behind its success. 
And while the Cannabis Cup-winning strains and seeds are forever placed on a pedestal, we're excited to see new innovations come from their mounting success. 
Thanks to a varied history that has seen everything from cannabis prohibition to Covid-19, we're confident that the event will continue to see an increasing number of award-worthy strains and Cannabis Cup winners for years to come.
FAQ
1. Who won the Cannabis Cup 2023?
As of publication, the 2023 High Times Cannabis Cup has yet to take place in 2023. Judging will begin on May 20, 2023, and finish on July 10, 2023. The winners will be announced on July 17, 2023.
2. Who won the High Times Cannabis Cup in 2000?
'Blueberry' from 'The Noon' won the High Times Cannabis Cup in 2000. 'Kali Mist' from 'Serious Seeds' won the Sativa category, and 'Blueberry' from 'Dutch Passion' won the Indica Cannabis Cup.
3. When and where did the first Cannabis Cup take place?
The first High Times Cannabis Cup took place in Amsterdam in 1988. However, the first U.S. medical cannabis cup was held in San Francisco in 2010. 
4. Who is the organizer of the Cannabis Cup?
The Cannabis Cup is founded, organized, and held by High Times Magazine.