Many recreationally legal states prohibit weed delivery; however, among those legal states, the Golden State leads the way in total sales — in part due to strict California cannabis delivery laws. 
It's no secret that the government highly regulates the cutthroat cannabis industry. No company goes unlicensed, no nug goes untested, and no weed delivery service gets away with breaking the rules. 
Ultimately, these rules and regulations are in place to protect consumers and delivery drivers while providing a framework for businesses to operate legally and ethically. So needless to say, it's important to stay compliant. 
In this blog, we're giving you a behind-the-scenes look into the cannabis delivery laws. From the rules and regulations to the penalties for noncompliance and everything in between, keep reading for a peek inside the world of weed delivery services. 
Regulations Around Cannabis Delivery in California
Navigating the ever-changing cannabis control laws in California is a tedious task. 
In 1996, The Compassionate Use Act appeared on the ballots and ultimately cemented California's reputation in history as the first state to legalize medical cannabis. And in 2016, cannabis once again appeared in the California political realm when California voters passed the  Adult Use of Marijuana Act.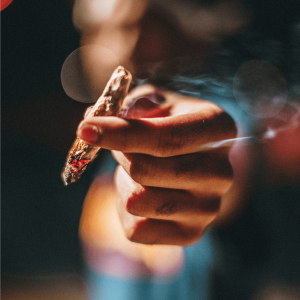 Nonetheless, cannabis consumption isn't a free-for-all courtesy of the California government. At first, cannabis businesses were expected to stay compliant with guidelines from the Bureau of Cannabis Control, the CalCannabis Cultivation Licensing Division, and the Manufactured Cannabis Safety Branch. 
Three different departments are assigned to a single industry. Complications arose until the governor stepped in. 
Gavin Newsom signed a California law to create the Department of Cannabis Control. This merger supports California businesses by streamlining both regulatory oversight and licensing.
California's Marijuana Regulation and Safety Act
The main statute (written state law) for the legal cannabis industry is found in the Business and Professions Code. 
Known as the Medicinal and Adult Use Cannabis Regulation and Safety Act, Californians are free to purchase and consume both medical cannabis and recreational cannabis under certain guidelines. 
But this Golden State law doesn't only benefit the consumer, it also benefits cannabis businesses. MAUCRSA sets up a basic framework for licensing, general oversight, and even enforcement related to cannabis businesses. 
Politics aside, the government has since ensured that marijuana products and cannabis sales remain regulated across the state. And that's where the California Department of Cannabis Control takes action. 
A few of the new regulations, specific to cannabis delivery services, established by the California Department of Cannabis Control include:
Possession Amounts
In regard to rules and regulations, not too much differs between recreational and medicinal cannabis. 
However, adults over the age of 21 can purchase up to 28.5g of flower, which is just slightly over one ounce, and 8g of cannabis concentrates or edibles. 
Whereas medical cannabis patients possess up to 226.8g of dried cannabis or concentrates, and up to 6 mature plants or 12 immature plants.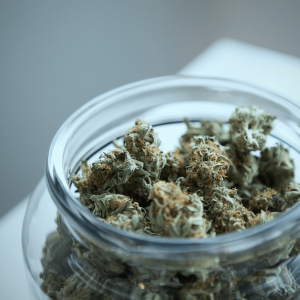 Amount of Cannabis Allowed in a Delivery Vehicle
As of 2021, delivery drivers are allowed to carry up to $10,000 worth of cannabis goods in a single vehicle at any given time. 
This latest change in purchase limits allows customers to order more weed, delivery drivers to complete more orders, and businesses to make more money. 
However, if a delivery driver departs from a dispensary prior to an order being received or processed by a licensed retailer, the value of the cannabis products found in the vehicle may not exceed a $5,000 limit. 
Container Compliance 
During delivery, all cannabis products are to be kept in a locked container and secured to the inside of the vehicle. Only the driver can have access to the container. 
Sales and Inventory
Cannabis delivery drivers are expected to record all transactions and keep an updated inventory ledger that's adjusted between sales. 
The ledger must include:
Type of cannabis product

Retail Price 

Brand

Track and trace number

Weight, volume, and number of pieces in a package
Updated Tracking
Cannabis businesses must have the ability to locate and track drivers. But that's not all — a destination log must be kept, showing where each order was fulfilled and all stops made while a driver was making deliveries. 
If no deliveries are scheduled within at least a 30-minute time period, a driver must return to their dispensary. 
Note that cannabis cannot be delivered across state lines. 
Extra Stops During the Delivery of Cannabis
Drivers are only allowed to fulfill orders, fill up on gas, make necessary car repairs, and rest for a reasonable amount of time while on the job.
Operation Times
Cannabis delivery services can only deliver within operating hours from 6am to 10pm. 
ID Verification
Delivery drivers for cannabis retailers must carry a valid ID from the state of California, an ID badge provided by the delivery service, and a copy of the company's license while delivering cannabis goods. 
Note that regulations among local governments may vary. Any local jurisdiction, such as a city or county, can prohibit cannabis businesses like retail and delivery services.
Who Can Legally Deliver Cannabis in California?
Not everybody is eligible to deliver cannabis products in California. A few requirements for all cannabis delivery service drivers include:
Must be 21+

Must have a valid driver's license

Must possess a vehicle that's equipped with GPS tracking

Must have up-to-date and correct vehicle registration and other documentation
Additionally, cannabis delivery service drivers are subject to background checks and fingerprinting. 
In order to stay compliant with cannabis delivery service laws, we enact specific protocols and rigorous training among our driving team. These protocols and training programs ensure not only the safety of our drivers but our customers' safety as well.
Licenses Required to Operate a Cannabis Delivery Business in California
Different licenses are required for different roles throughout the weed industry. Whether medical or recreational, all cannabis companies must obtain the correct form of licensing before operating within licensed premises. 
The different forms of licensing include a:
Cultivation license

Transporting license

Manufacturing license

Testing laboratory license

Retail license 

Event license 
The Department of Cannabis Control outlines the eligibility requirements for each license. 
Note that while some requirements remain consistent across all license types, others are more specific to a particular type of license. That said, it's important to review the requirements carefully in order to ensure eligibility for licensure. 
Additionally, applicants must apply for licensure within a particular city or county, especially given that some cities across California do not allow for commercial cannabis businesses. 
For example, the application process for obtaining a license in Los Angeles begins with a pre-application review. After confirming eligibility, the city then requires temporary approval process completion in order to operate temporarily before receiving an official license.
Age Restrictions for Cannabis Delivery in California
As with any regulated industry, cannabis contains age restrictions. 
Recreational cannabis customers must be 21 or over. The same goes for delivery drivers. 
However, medical patients are required to be 18 years or older with a physician's recommendation shown via a medical marijuana ID card. 
In order to verify age, we require a valid government-issued state ID to be submitted during our sign-up process, and we require the same ID to be shown upon delivery. 
Types of Cannabis Products that Can be Delivered in California
The sale of some cannabis products is authorized in California, while others are not. 
For the most part, any legal, licensed cannabis company can sell its products through a licensed retailer, so long as the products pass all testing requirements. 
However, products are not allowed to be delivered if they do follow certain information panel labeling requirements, such as:
The name of the licensed manufacturer

A verbatim caution statement outlining cannabis as a controlled substance with intoxicating effects not suitable for children, those operating a vehicle, pregnant women, animals, and teenagers. 

The statement "For Medical Use Only" if the product contains a THC amount over the limit for adult-use cannabis

An ingredients list in descending order of predominance by weight or volume. Companies must also follow a specific labeling protocol for listed sub-ingredients.

Food allergens if applicable

The names of any artificial colorings

The amount (in grams or milligrams) of sodium, sugar, carbs, and fat per serving in edible products

Instructions for use

The UID and batch number

A statement requiring refrigeration if applicable
Taxation of Cannabis Delivery in California
Ahh… taxes. Everybody's favorite topic, right?
Unfortunately for the legal cannabis industry in California, taxes are a heavy burden. How heavy, exactly? Glad you asked.
There are three different taxes associated with the cannabis industry:
1. State and County Tax (Sales Tax)
State and county vary by county from 7.25% to 10.25%. It also changes every year.
2. Cannabis Excise Tax 
Cannabis excise tax is a standard tax rate for the entire state of California. It's currently at 15% and hasn't changed since its creation.
3. Local Cannabis Tax
Local cannabis tax is set by the local governments, in any given city or county, as a special tax on cannabis goods. It varies dramatically between cities and counties, for example:
Los Angeles: 10%

Corona: 6%

Santa Ana: 6%

Palm Springs: 10%
With that being said, weed delivery in Irvine, weed delivery in Orange County, and weed delivery in Riverside could all have different local cannabis tax percentages. 
Note that medical patients don't pay sales or use taxes on medical cannabis products.
Cultivation Taxes
Though retailers often come to mind when considering cannabis taxes, cultivators are equally as responsible for paying taxes when selling to distributors.
For example, cultivators are required to pay a tax based on the weight and type of cannabis. Believe it or not, leaves, flowers, and plants pay different tax rates. 
Penalties for Violating California's Cannabis Delivery Laws
With every opportunity comes great responsibility, especially for legal delivery services. Both consumers and businesses are expected to engage in responsible consumption and are subject to penalties. 
Consumers may only use recreational cannabis on private property; meaning that smoking in public places isn't permitted. Additionally, cannabis cannot be delivered to public addresses, but rather, can only be delivered to residential addresses. 
Those in possession of over 28.5g of cannabis flower or 8g of concentrates (without proper licensing) are subject to possession charges. In most cases, these small weed charges are considered a misdemeanor punishable by up to 6 months of jail time and a maximum fine of up to $500.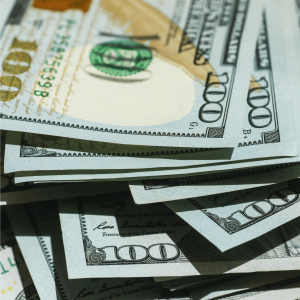 Note that these penalties can potentially become more severe if the defendant was caught on school property or found with proof of intent to distribute. 
As mentioned, businesses are also subject to penalties such as fines and license suspension or revocation for serious violations, such as failure to comply with rules and regulations.
Future Changes and Updates to California's Cannabis Delivery Laws
We're proud to say that the business of weed delivery services is a progressive industry. It's constantly changing with new innovations and advancements, and that same statement applies to the law. 
For example, a new law requiring cities to adopt new ordinances allowing for medical weed delivery to patients and their primary caregivers is set to take effect on January 1, 2024. 
For some cities that prohibit cannabis delivery services, this new law will require rewriting past laws to now allow for retail delivery services within their local jurisdictions. This just goes to show the enormous impact that changes within the law have on the cannabis community — both patients and businesses. 
Whether you're a business owner or consumer, it's important to stay up-to-date with the latest changes in the law to prepare for future changes. We encourage you to regularly check in with the Department of Cannabis Control for all legal updates.
Key Takeaways
California Cannabis delivery laws prevent people from abusing the industry to make a quick buck and work to improve safety for both businesses and consumers. Overall, it's becoming increasingly important to comply with California's weed delivery laws as the government continues to crack down on violators. 
Whether you're new to the weed delivery space and hoping to establish a business, or you're concerned about your business's compliance, we urge you to comply with all California cannabis delivery laws to ensure safety across the entire industry.