The best weed brands in California thrive in The Golden State. Year after year, California ranks as the top 4/20-friendly state in the country. And year after year, locals and tourists alike boost the state's economy by doing what they do best: smoking weed.
Thanks to ideal growing conditions and varied terrain, the best cannabis strains in the business are grown right here in sunny California. But with so many options comes difficult decisions.
Whether you're new to cannabis culture or a bonafide OG, keep reading for the best cannabis brands in California.
California's Path to Cannabis Legalization
California became the first state to legalize marijuana for medical purposes in 1996. In 2016, California legalized recreational weed for adults 21+. 
Long before legalization, many of the same California cannabis brands were still cultivating the strains that have since made them famous.
What Are 'Mids' Shelf Products?
As purveyors of fine cannabis, it's our sole duty to offer the best brands at prices that reflect the individual product quality. Given California's 420-friendly status, the legal marijuana industry is highly competitive. 
Ultimately, cannabis connoisseurs sort flower into four categories based on quality: beasters, headies, mids, and regs.
'Regs' describe the lowest quality, followed by 'mids,' which is the category we'd like to take a moment to discuss. 
"Beasters' and 'headies' are two categories that describe high-quality cannabis. So you may be more inclined to splurge on these varieties — and that's completely fair. 
But are 'mids' all that bad?
Are 'Mids' Good or Bad?
'Mids' are considered 'medium' quality buds. 
In fact, most domestically grown cannabis falls into the 'mids' category. They contain few to no stems or seeds, and they're still likely to feature bright colors, robust flavor, and even a degree of trichome density. 
When it comes down to it, 'mids' aren't bad, especially for the price point. With that being said, many of the brands we feature on today's list do sell strains that fall into the 'mids' category, and that's not a bad thing. 
Mids are a fine level of quality at an affordable price point.
The Top 10 California Cannabis Brands
To compile this list, we took into consideration a brand's typical product quality based on a variety of factors. 
From appearance and flavor to potency, price, and effects, the brands mentioned below have earned our trust. Read on to discover California's top cannabis brands… in no particular order.
1. Fig Farms
From Oakland to OC, Fig Farms is among the best flower in the state. 
Founded in 2016 by a duo of legacy operators, Fig Farms has since grown to become the Golden State's go-to cultivation experts. Each strain represents the complexity of craft cannabis thanks to the high level of care and breeding knowledge infused into each and every bud.
Given Fig Farms' status as one of the best brands in the flower category, we carry both their flower and premium pre rolls. Two of their most popular, high THC varieties include Animal Face (an Emerald Cup 1st place winner) and Holy Moly!.
A library of carefully cultivated strains and multiple awards later, and Fig Farms continues to surpass industry standards with every new product drop.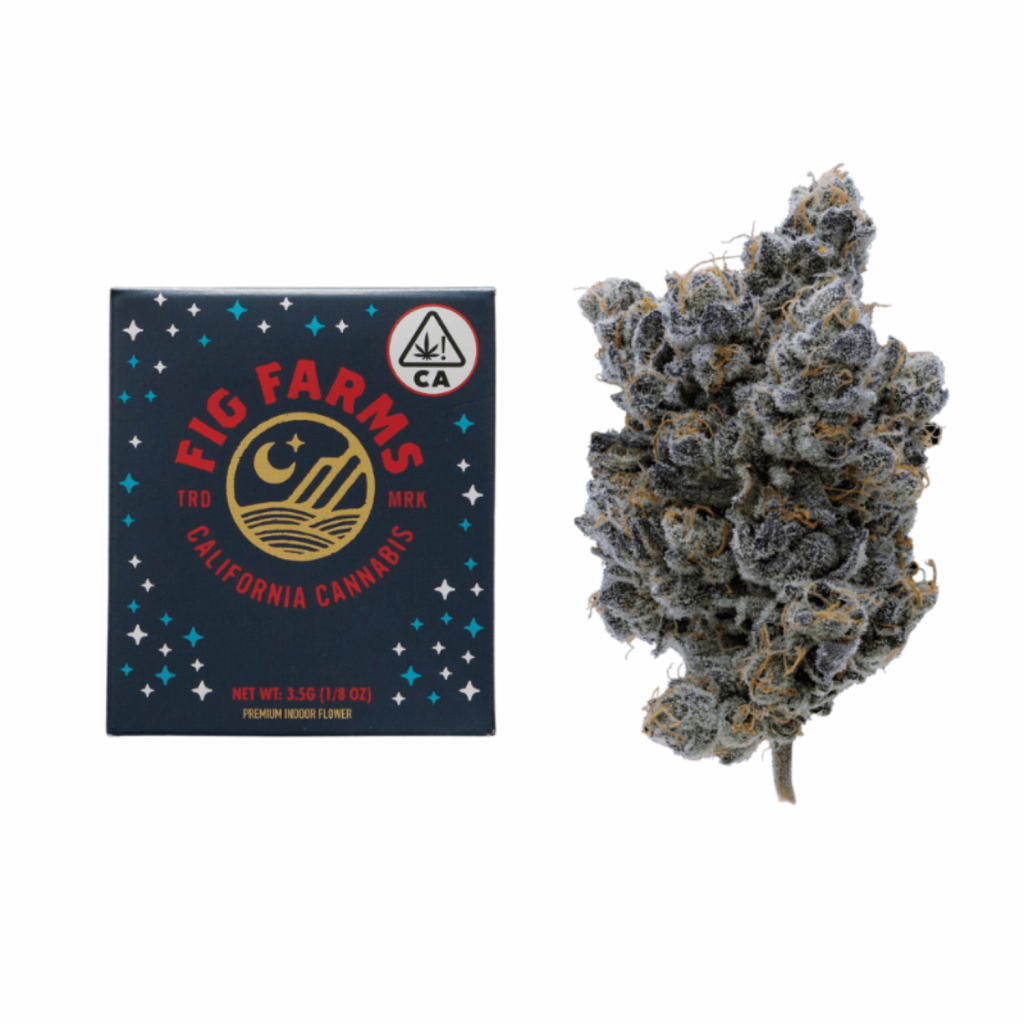 2. West Coast Cure
Combining decades of experience in hunting, hand-selecting seeds, and ultimately cultivating the gassist strains in the game, West Coast Cure has garnered a reputation for being among the best cannabis companies.
Known for their award-winning product selection, West Coast Cure aims to heighten the OG lifestyle. In doing so, they exclusively work with the industry's leading cultivators to expertly harvest and cure top-shelf strains. 
There are plenty of West Coast Cure products to explore including live rosin concentrates, high THC flower, vape pens, edibles, joints, and live resin concentrates. 
Whatever you choose to smoke from West Coast Cure is guaranteed to be dripping with ultra-sticky trichomes and loaded with mouthwatering terps.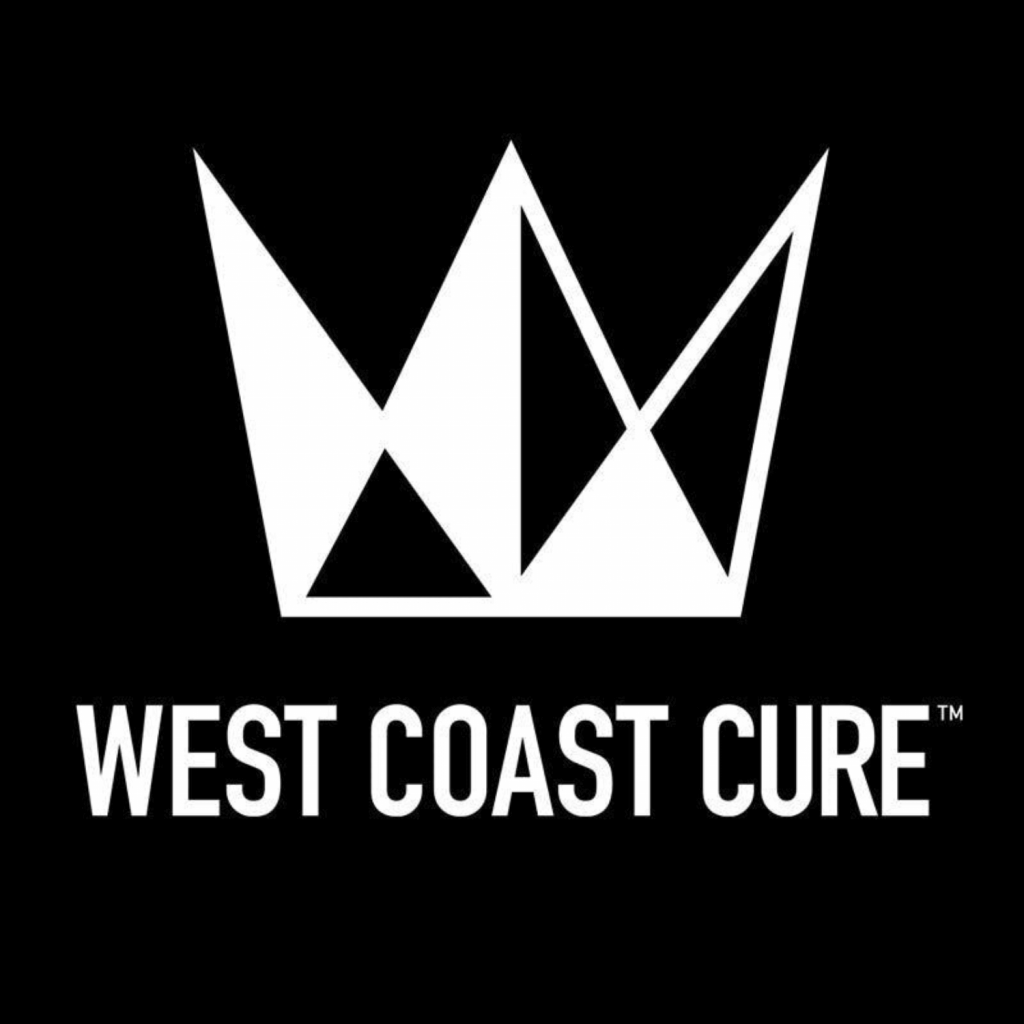 3. Alien Labs
From growing the best medicinal marijuana to transitioning into commercial cannabis, Alien Labs has accomplished what some brands can only dream of — and in a relatively short period of time. 
Alien Labs' product selection ranges across almost all categories within the industry. From live resin vape cartridges and edibles to high THC flower and pre rolls, there's something for everybody.
A few of their most popular strains include Biskanté, Kryptochronic, and Xeno. Each strain boasts flavorful genetics, rich terpene profiles, and a smoking experience that transcends time and space. 
Needless to say, there's a reason that Alien Labs has attracted such loyal customers and a reputation as one of the best cannabis brands in the Golden State.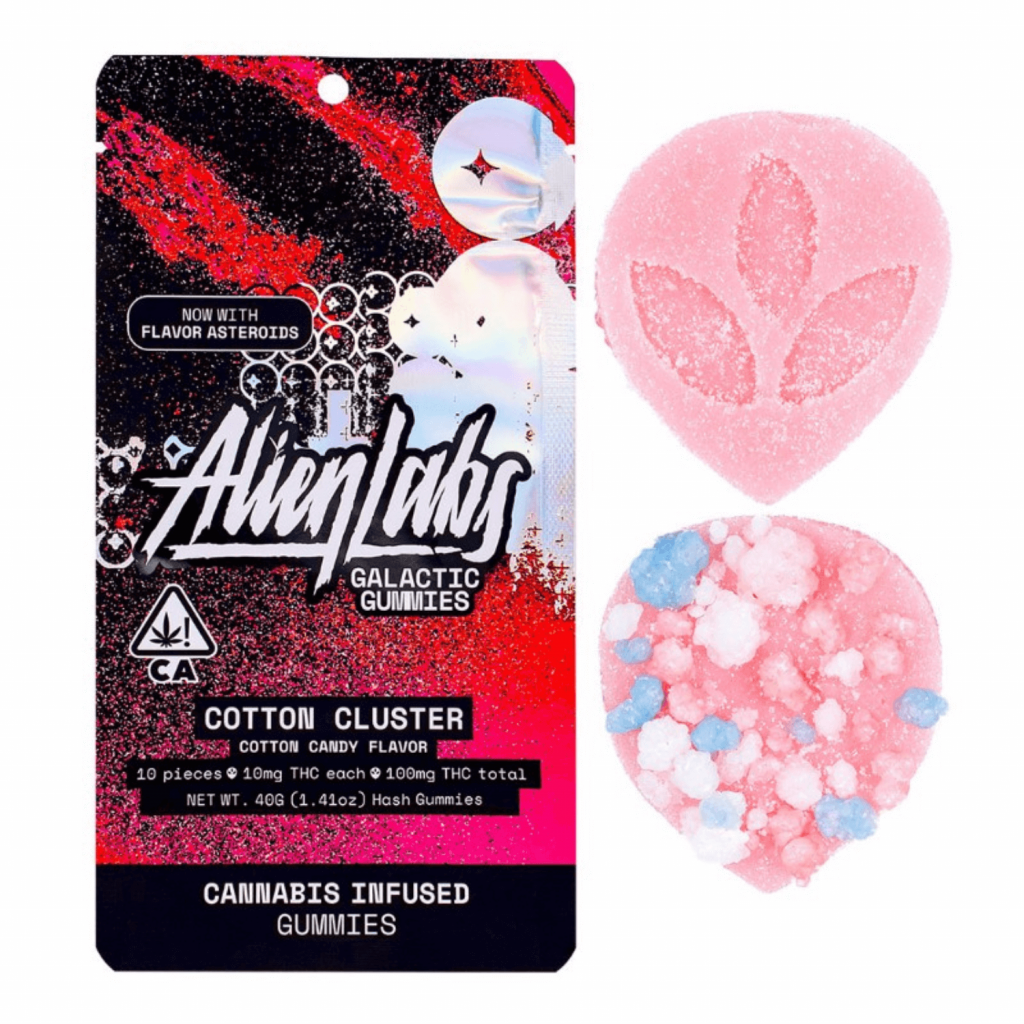 4. Cream of the Crop
Cream of the Crop is the best of the best. The best strains, the best cultivation methods, and the best smoking experience from start to finish. 
A commitment to exceptional quality guides this Southern California-based brand towards success, and has allowed them to perfect their cultivation process since 2006. 
A few of COTC's most popular products include COTC OG and Sunset Runtz, a very well-known strain in the industry. Additionally, their Full Spectrum Oil (FSO) is another popular choice that many customers grab for its potent medicinal properties and high THC content. 
Cream of the Crop is one of the best brands in California because they go the extra mile for their extensive line of cannabis products. Whether flower, concentrates, vape pens, or pre rolls, Cream of the Crop crafts every product under the highest standards.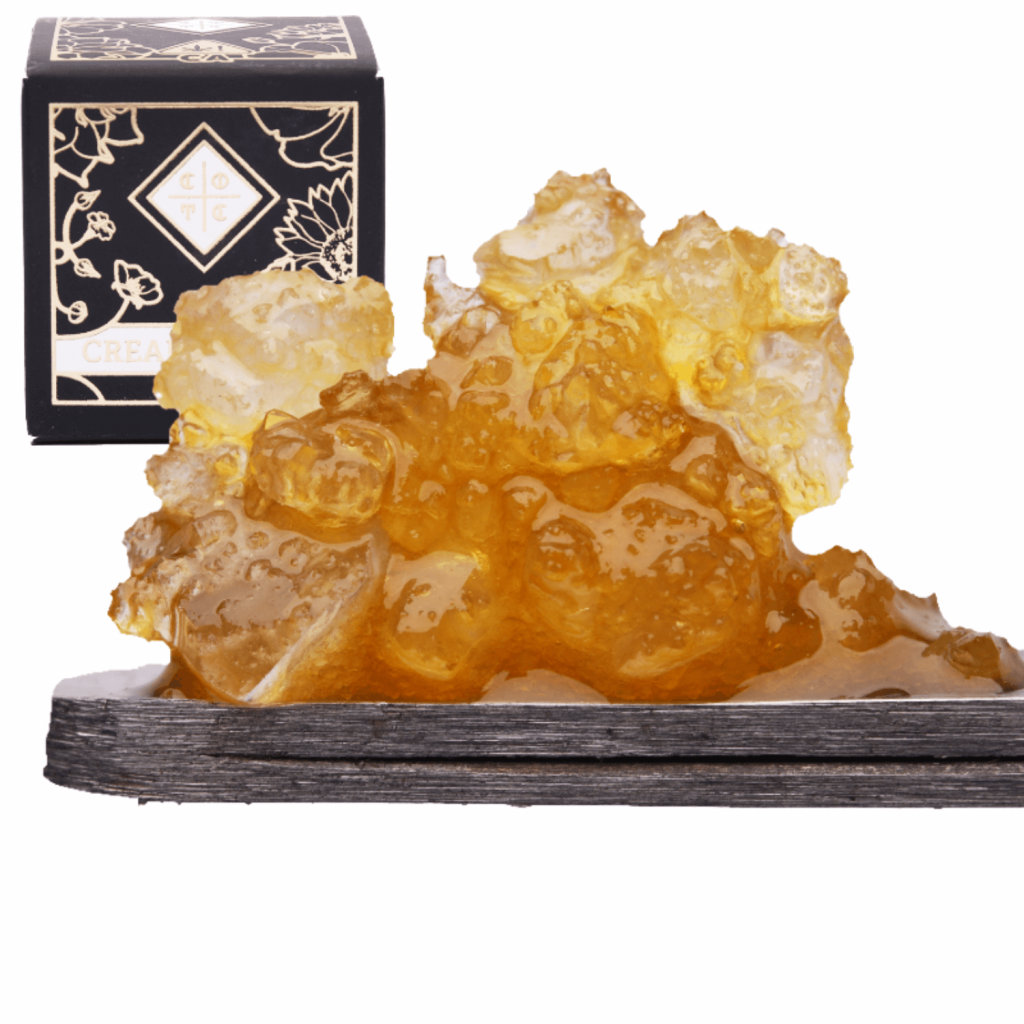 5. Space Gem
What began as a labor of love in Wendy Baker's Northern California home kitchen has quickly developed into one of the best brands for edibles. 
Vegan, solventless, organic, and cosmic, each Space Gem edible is out of this world and handcrafted with flavor and potency in mind. 
Since 2013, Wendy and her team have perfected their small batch recipe; saying 'yes' to Humboldt-grown cannabis, and 'no' to dyes, harsh chemicals, solvents, and fillers. 
From tinctures and concentrates to a full line of different THC edibles options, Space Gem products are only created from premium ice water hash sourced from a single strain. 
After nearly a decade of operations, Space Gem is forever cemented as a competitive cannabis company exclusive to edibles. They consistently craft award-winning, high quality cannabis products with a whole lot of love in each and every bite.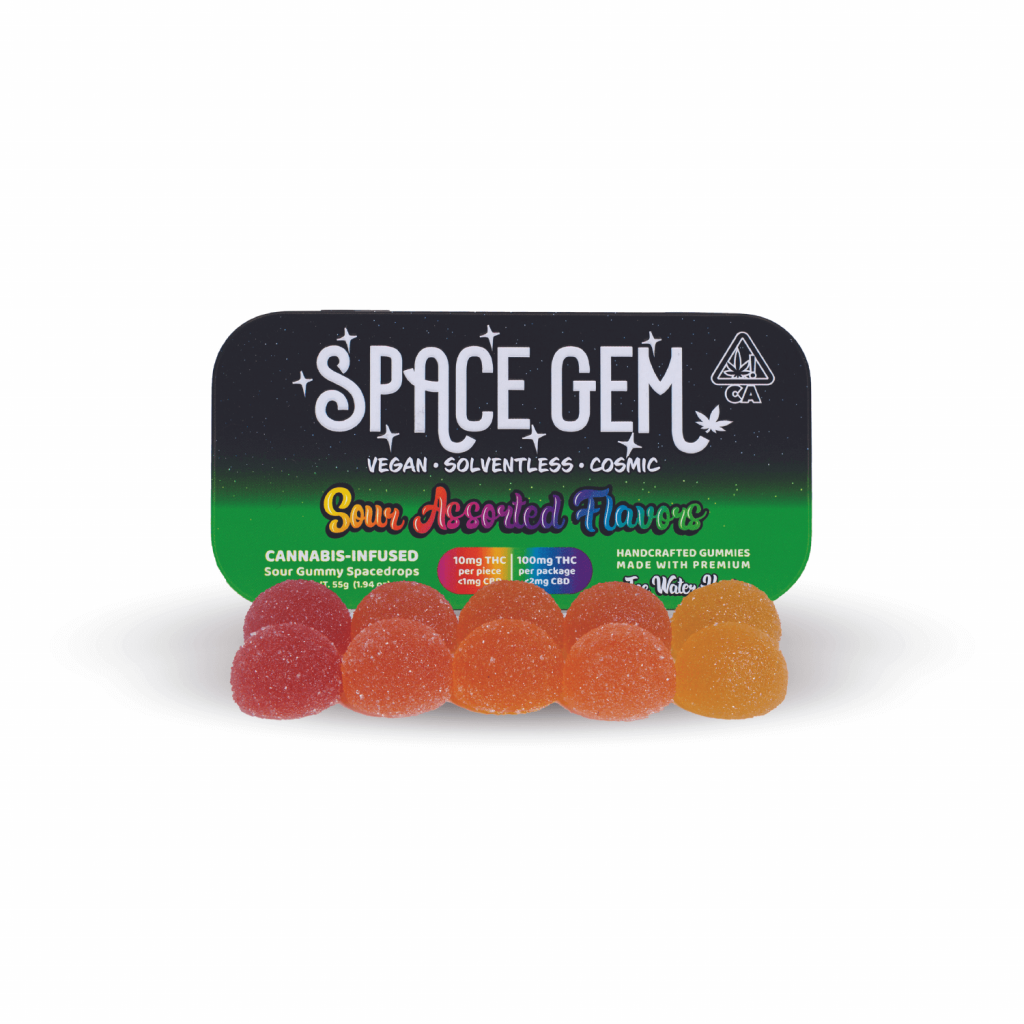 6. 3C Farms
From home harvests in the 90's to owning one of Los Angeles, California's longest standing dispensaries, 3C Farms is a brand rooted in cannabis culture. 
Decades of hard work, passion, and a few bong rips along the way have allowed them to successfully hone their cultivation methods and find their niche. 
Specializing in small batches and indoor cultivation, 3C farms has a cannabis library of approximately 33 strains; among the most popular of which being strains such as Jack Kraken, Alien Fritter, and Sasquatch Sap. 
Their tailored harvest practices consistently result in dense nugs with rich terpene profiles and high potency THC percentages — a combination that they've dubbed 'a triple threat' to offer the ultimate entourage effect.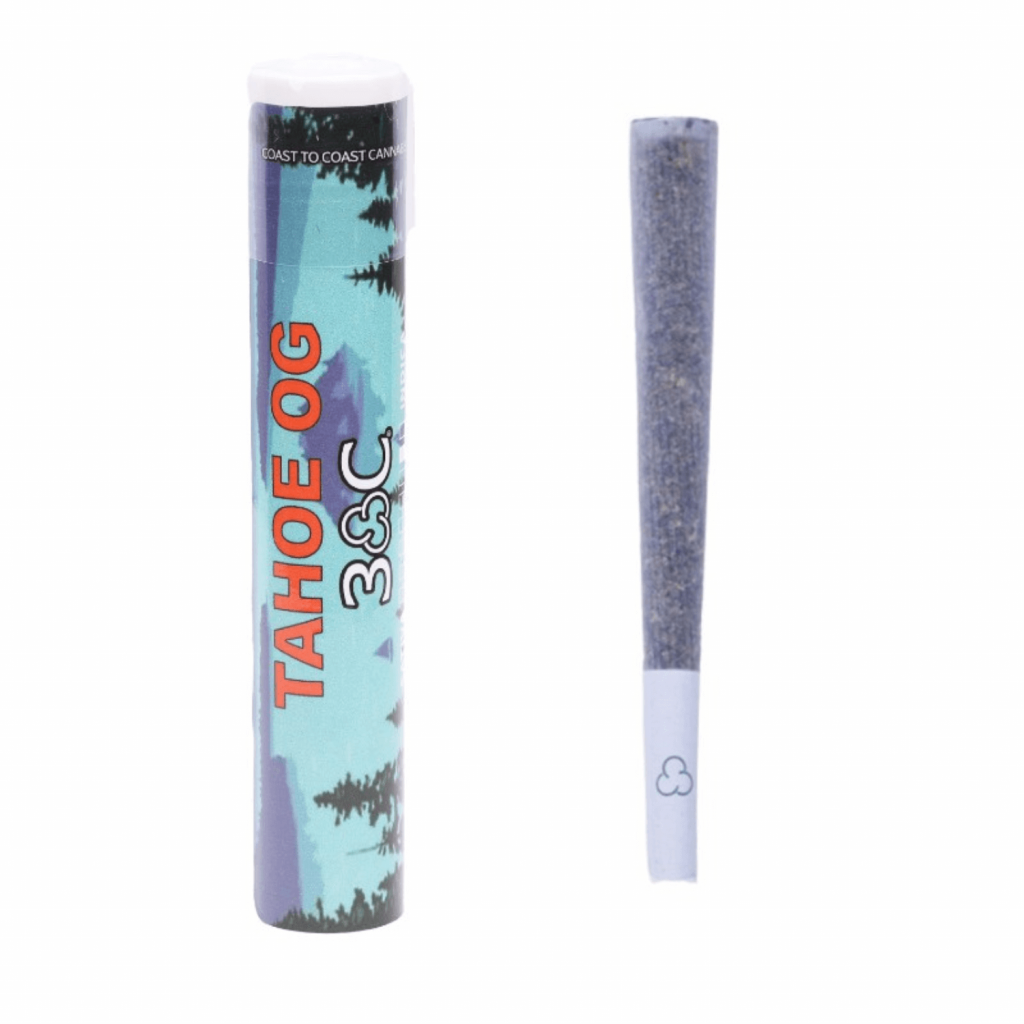 7. Talking Trees
Since operations began on a farm in Humboldt County, California, Talking Trees has consistently cultivated clean, safe cannabis flower. 
Upholding the earth's natural resources and staying rooted in sustainability is at the core of every Talking Trees product, values that position the company as one of the first brands in California to adopt sustainability initiatives. 
Their line of products includes sun-grown flower, hash concentrates, infused pre-rolls, and live rosin concentrates in varying strains such as Girl Scout Cookies and Papaya Runtz.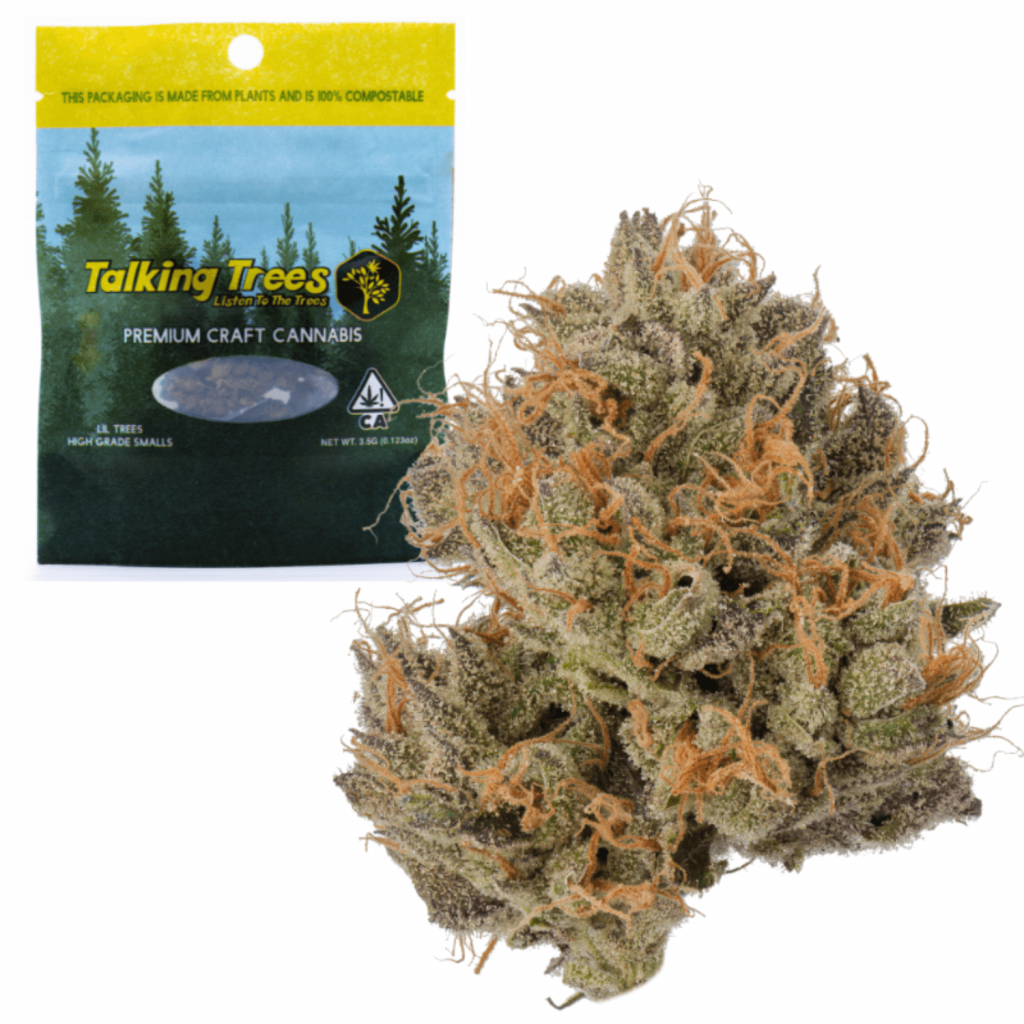 8. Cannabiotix
Backed by a team of cannabis enthusiasts and 20+ years in the game, Cannabiotix is the very definition of craft cultivation at its finest. 
Passion, expertise, and a line of popular top-shelf strains such as Wifi OG, Casino Kush, and Super Silver Haze set this SoCal brand apart from the rest. However, their trichome preservation techniques reinforce the taste and aroma of their flower, keeping customers coming back for more. 
Cannabiotix aims to sell a wide variety of products without skimping on quality. Their collection includes premium flower, pre-rolls, live resin vape pens, live resin concentrates, and solventless concentrates.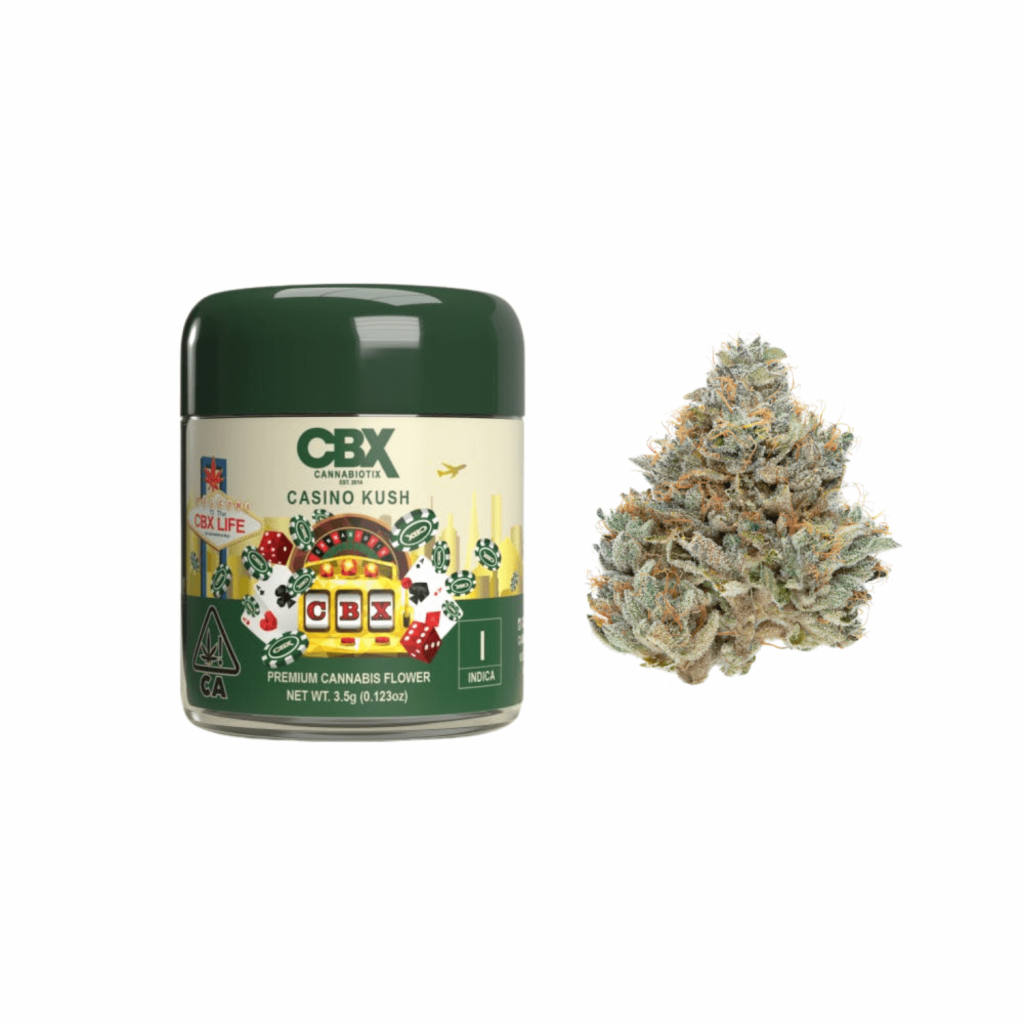 9. Kiva
Kiva Confections is a California-based brand known for producing high-quality artisanal edibles. 
Not only is Kiva among the best brands in California, they've spent the last decade solidifying themselves as the #1 edibles brand in the country.
Founded in 2010, Kiva has won multiple awards for its products, which range from chocolate bars and gummies to mints and tinctures. 
Kiva is best known to produce consistent quality, precisely dosed edibles that are exclusively made with all-natural ingredients.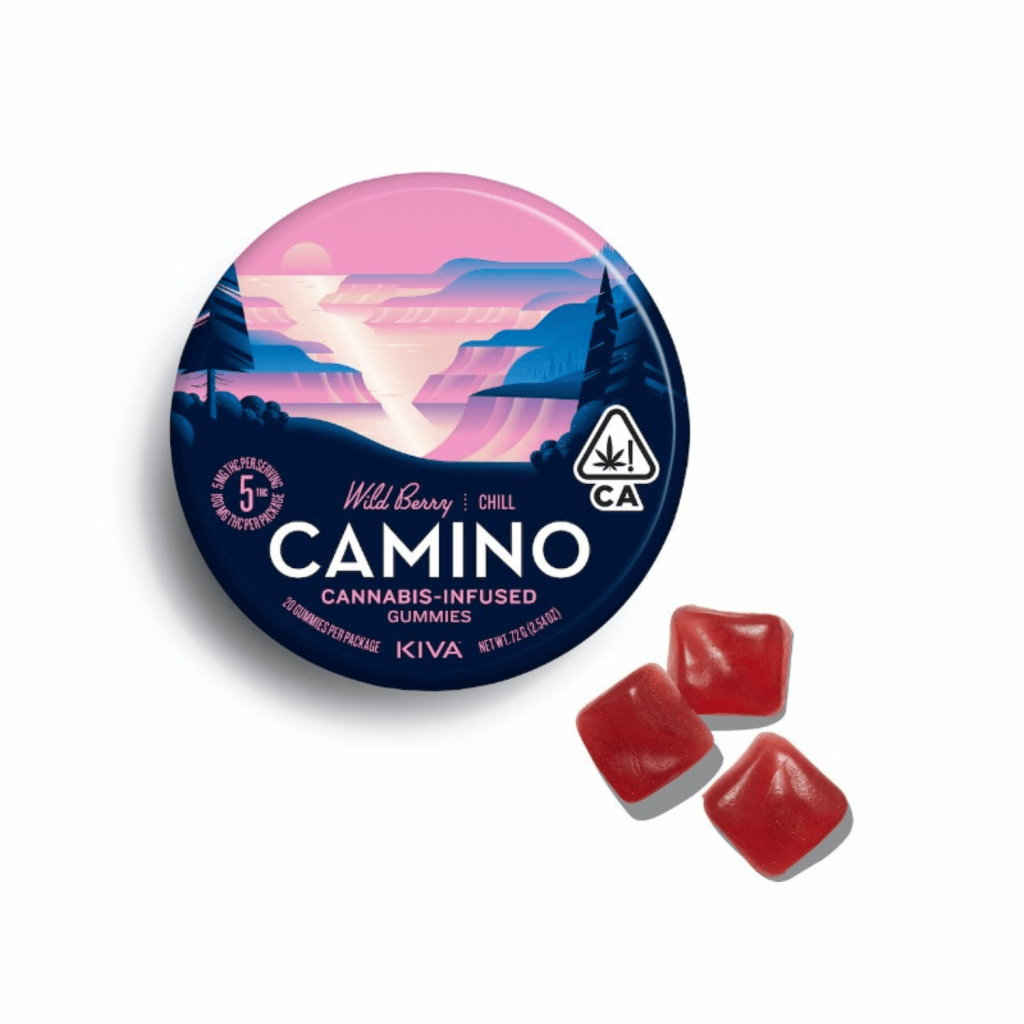 10. Yummi Karma
Yummi Karma artfully crafts cannabis edibles, in the form of tinctures, that actually taste good. 
Founded by two stoner sisters, Yummi Karma tincture concentrates were originally created to help their mom catch some z's. 
Since then, the company has grown into one of the most successful female-founded cannabis brands. 
Best enjoyed with friends, each Yummi Karma tincture packs good vibes and a serious punch thanks to a high THC formula from potent cannabis distillate. 
Each Yummi Karma tincture is sugar-free, gluten-free, and dairy-free, so you can enjoy the good vibes without the guilt.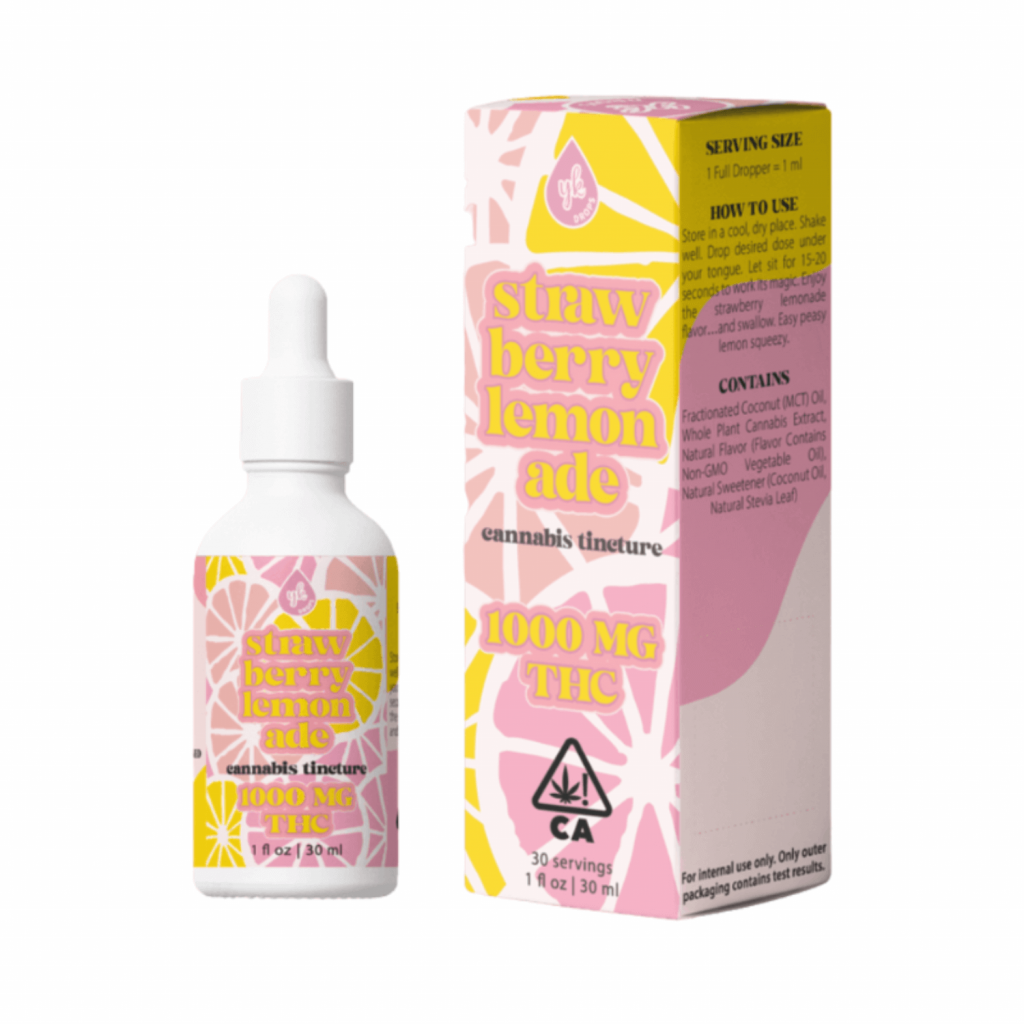 FAQ
1. Are there any new or emerging weed brands in California that are worth checking out?
While many stoners stick to tried-and-true brands such as Raw Garden, plenty of new flower brands emerge every day! For example, we love Life Cannabis Co., Stuntz, and Wood Wide Farms.
2. How can I find deals or discounts on products from the best weed brands in California?
Be sure to check our weekly deals page for discounts happening across the website.
3. Are there any weed brands in California that specialize in organic or sustainable growing practices?
Yes! Plenty of brands such as Jetty Extracts, Flow Kana, Talking Trees, Raw Garden, and Pacific Stone have adopted sustainable growing practices for eco-friendly, farm-to-consumer cannabis.
4. Are there any legal concerns or regulations I should be aware of when purchasing products from the best weed brands in California?
No. The brands mentioned above adhere to all California cannabis testing requirements and regulations during the production process. Additionally, these brands are only sold through licensed retailers.