The best weed brands in California thrive in The Golden State. Year after year, California ranks as the top 4/20-friendly state in the country. And year after year, locals and tourists alike boost the state's economy by doing what they do best: smoking weed.
Thanks to ideal growing conditions and varied terrain, the best cannabis strains in the business are grown right here in sunny California. But with so many options comes difficult decisions.
Whether you're new to cannabis culture or a bonafide OG, keep reading for the best cannabis brands in California.
California's Path to Cannabis Legalization
California became the first state to legalize marijuana for medical purposes in 1996. In 2016, California legalized recreational weed for adults 21+. 
Long before legalization, many of the same California cannabis brands were still cultivating the strains that have since made them famous.
What Are 'Mids' Shelf Products?
As purveyors of fine cannabis, it's our sole duty to offer the best brands at prices that reflect the individual product quality. Given California's 420-friendly status, the legal marijuana industry is highly competitive. 
Ultimately, cannabis connoisseurs sort flower into four categories based on quality: beasters, headies, mids, and regs.
'Regs' describe the lowest quality, followed by 'mids,' which is the category we'd like to take a moment to discuss. 
"Beasters' and 'headies' are two categories that describe high-quality cannabis. So you may be more inclined to splurge on these varieties — and that's completely fair. 
But are 'mids' all that bad?
Are 'Mids' Good or Bad?
'Mids' are considered 'medium' quality buds. 
In fact, most domestically grown cannabis falls into the 'mids' category. They contain few to no stems or seeds, and they're still likely to feature bright colors, robust flavor, and even a degree of trichome density. 
When it comes down to it, 'mids' aren't bad, especially for the price point. With that being said, many of the brands we feature on today's list do sell strains that fall into the 'mids' category, and that's not a bad thing. 
Mids are a fine level of quality at an affordable price point. Take our Headbanger flower, for example. This particular strain achieves quality status but at a wallet-friendly price point. Here are the details: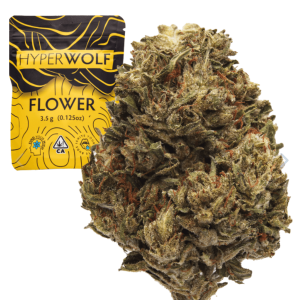 Mood: Indica
Vibes: Sleepy, Hungry, Relaxed
Terpenes: Caryophyllene, Myrcene, Limonene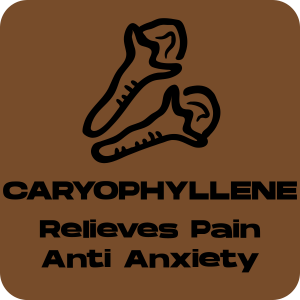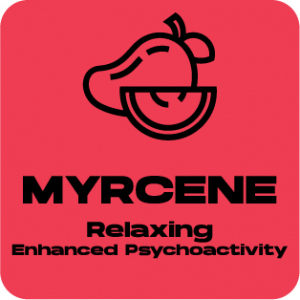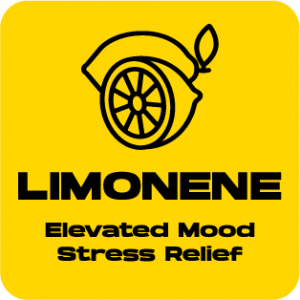 Description: Backed by an exceptional lineage, Headbanger combines intense flavor with mouthwatering terps. Stoners who smoke Headbanger say that it offers an incredible high meant to enhance focus and happiness while promoting a deep sense of euphoric relaxation.
The Top 10 California Cannabis Brands
To compile this list, we took into consideration a brand's typical product quality based on a variety of factors. 
From appearance and flavor to potency, price, and effects, the brands mentioned below have earned our trust. Read on to discover California's top cannabis brands… in no particular order.
1. Fig Farms
From Oakland to OC, Fig Farms is among the best flower in the state. 
Founded in 2016 by a duo of legacy operators, Fig Farms has since grown to become the Golden State's go-to cultivation experts. Each strain represents the complexity of craft cannabis thanks to the high level of care and breeding knowledge infused into each and every bud.
Given Fig Farms' status as one of the best brands in the flower category, we carry both their flower and premium pre-rolls. Two of their most popular, high-THC varieties include Animal Face (an Emerald Cup 1st place winner) and Holy Moly!.
A library of carefully cultivated strains and multiple awards later, Fig Farms continues to surpass industry standards with every new product drop.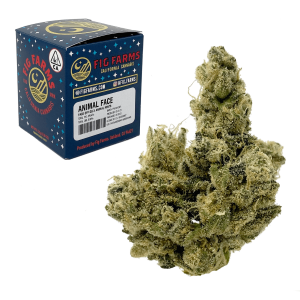 Mood: Hybrid
Vibes: Sleepy, Hungry, Relaxed
Terpenes: Caryophyllene, Myrcene, Limonene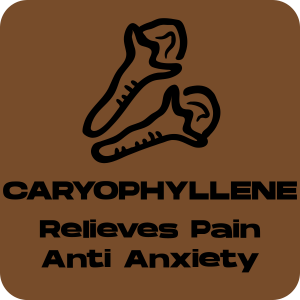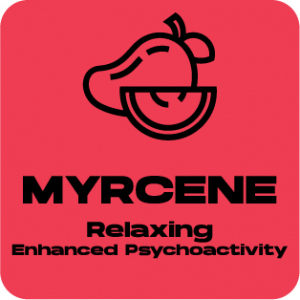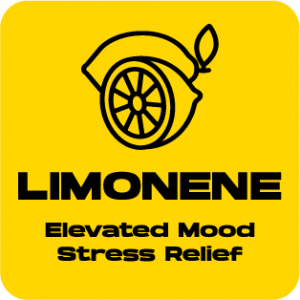 Description: Best known for its complex flavor profile and long-lasting aroma, Animal Face is a unique strain created from a cross between Face Off OG x Animal Mints. Fig Farms describes each tasting note in detail, highlighting flavors of kiwi, black licorice, and yellow fruit loops with a gassy overtone.
2. West Coast Cure
Combining decades of experience in hunting, hand-selecting seeds, and ultimately cultivating the gassiest strains in the game, West Coast Cure has garnered a reputation for being among the best cannabis companies.
Known for its award-winning product selection, West Coast Cure aims to heighten the OG lifestyle. In doing so, they exclusively work with the industry's leading cultivators to expertly harvest and cure top-shelf strains. 
There are plenty of West Coast Cure products to explore including live rosin concentrates, high THC flower, vape pens, edibles, joints, and live resin concentrates. 
Whatever you choose to smoke from West Coast Cure is guaranteed to be dripping with ultra-sticky trichomes and loaded with mouthwatering terps. For example, 
Garlic Juice 3.5g: West Coast Cure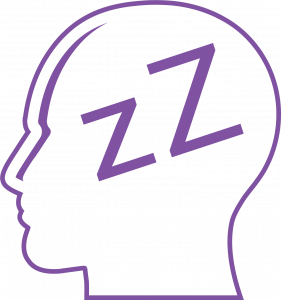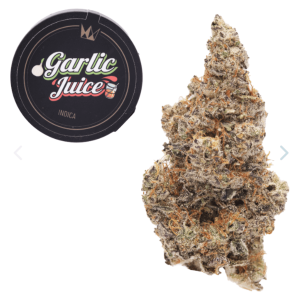 Mood: Indica
Vibes: Chill, Sleepy, Hungry
Terpenes: Caryophyllene, Myrcene, Limonene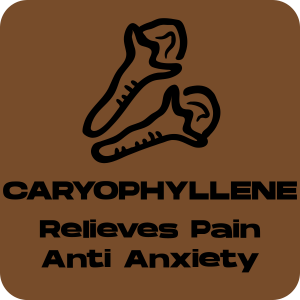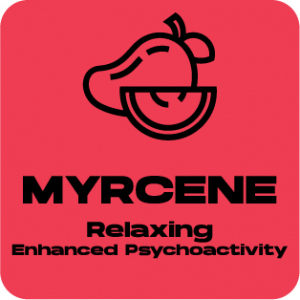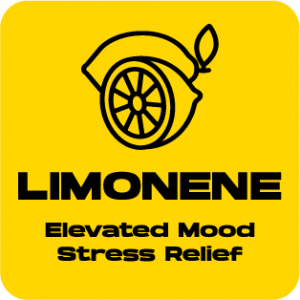 Description: Maybe it's the high THC percentage, or maybe it's the savory flavor that keeps you coming back for more. Either way, Garlic Juice is a must-try strain because it's a fan favorite that our customers (and staff) can't seem to get enough of. Born from GMO x Papaya, this strain's unique lineage features light spiciness with hints of pine, accompanied by surprisingly fruity notes thanks to its Papaya genetics.
3. Alien Labs
From growing the best medicinal marijuana to transitioning into commercial cannabis, Alien Labs has accomplished what some brands can only dream of — and in a relatively short period of time. 
Alien Labs' product selection ranges across almost all categories within the industry. From live resin vape cartridges and edibles to high THC flower and pre rolls, there's something for everybody.
A few of their most popular strains include Biskanté, Kryptochronic, and Xeno. Each strain boasts flavorful genetics, rich terpene profiles, and a smoking experience that transcends time and space. 
Needless to say, there's a reason that Alien Labs has attracted such loyal customers and a reputation as one of the best cannabis brands in the Golden State.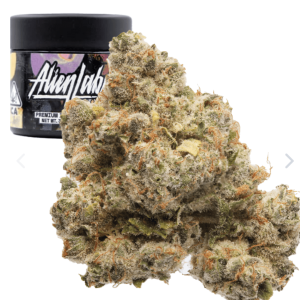 Mood: Hybrid
Vibes: Uplifted, Relaxed, Elevated
Terpenes: Limonene, Myrcene, Caryophyllene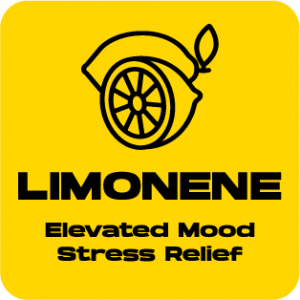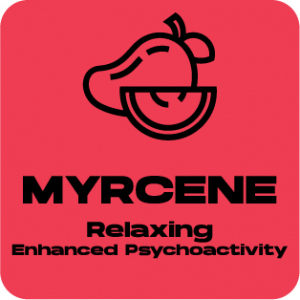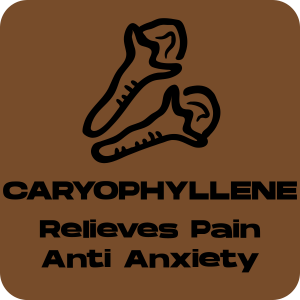 Description: Originally bred as recently as 2022, Agent X from Alien Labs is a newer strain to hit the weed scene. Given its perfect balance between indica and sativa, it should come as no surprise that Agent X produces both a cerebral and physical high that manifests as mentally uplifting, but physically relaxing. Agent X is born from a cross between Atomic Apple and Xeno #1, gifting its genetics with an all-star lineage including Apple Fritter, Triangle Mints, Kush Mints, and Zkittlez.
4. Cream of the Crop
Cream of the Crop is the best of the best. The best strains, the best cultivation methods, and the best smoking experience from start to finish. 
A commitment to exceptional quality guides this Southern California-based brand towards success, and has allowed them to perfect their cultivation process since 2006. 
A few of COTC's most popular products include COTC OG and Sunset Runtz, a very well-known strain in the industry. Additionally, their Full Spectrum Oil (FSO) is another popular choice that many customers grab for its potent medicinal properties and high THC content. 
Cream of the Crop is one of the best brands in California because they go the extra mile for its extensive line of cannabis products. Whether flower, concentrates, vape pens, or pre rolls, Cream of the Crop crafts every product under the highest standards.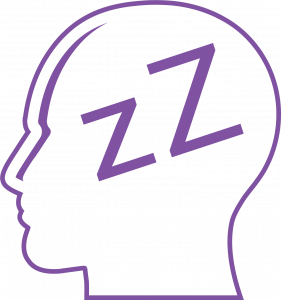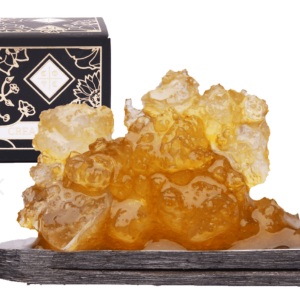 Mood: Indica
Vibes: Relaxed, Blissful, Calm
Terpenes: Caryophyllene, Humulene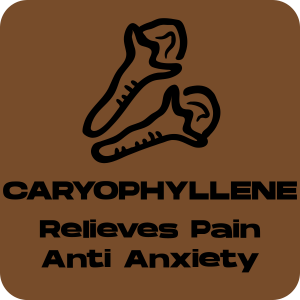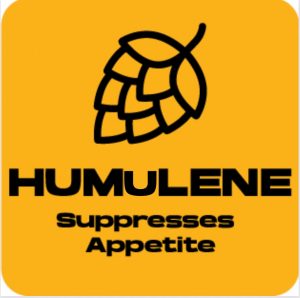 Description: Embark on an interstellar journey with Zero Gravity and discover limitless possibilities. This celestial indica-dominant hybrid defies nature's laws, figuratively launching you into weightless bliss. Indulge in its dense buds and reportedly fruity, floral aroma as the dominant terpenes work together to elevate your senses, relieve anxiety, and keep you floating through waves of relaxation.
5. Space Gem
What began as a labor of love in Wendy Baker's Northern California home kitchen has quickly developed into one of the best brands for edibles. 
Vegan, solventless, organic, and cosmic, each Space Gem edible is out of this world and handcrafted with flavor and potency in mind. 
Since 2013, Wendy and her team have perfected their small batch recipe; saying 'yes' to Humboldt-grown cannabis, and 'no' to dyes, harsh chemicals, solvents, and fillers. 
From tinctures and concentrates to a full line of different THC edibles options, Space Gem products are only created from premium ice water hash sourced from a single strain. 
After nearly a decade of operations, Space Gem is forever cemented as a competitive cannabis company exclusive to edibles. They consistently craft award-winning, high quality cannabis products with a whole lot of love in each and every bite.
Sour Space Drops 100mg: Space Gem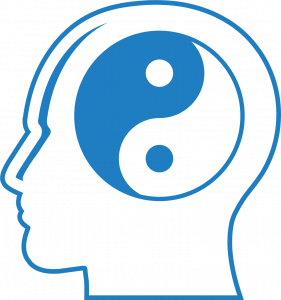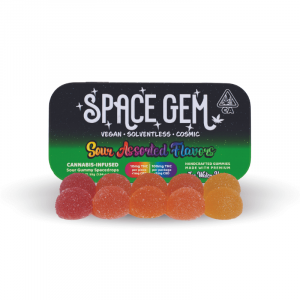 Mood: Hybrid
Vibes: Elevated, Relaxed, Chill
Description: Treat yourself to the best gummies in the game. Each tin contains 10 multi-flavored, small-batch vegan gummies. Bursting with the authentic taste of real fruits, these sour gummies are infused with single-source ice water hash for an unparalleled experience. Solventless, gluten-free, non-GMO, and corn-free, Space Gem gummies deliver a full spectrum high you can feel good about.
6. 3C Farms
From home harvests in the '90s to owning one of Los Angeles, California's longest-standing dispensaries, 3C Farms is a brand rooted in cannabis culture. 
Decades of hard work, passion, and a few bong rips along the way have allowed them to successfully hone their cultivation methods and find their niche. 
Specializing in small batches and indoor cultivation, 3C farms has a cannabis library of approximately 33 strains; among the most popular of which are strains such as Jack Kraken, Alien Fritter, and Sasquatch Sap. 
Their tailored harvest practices consistently result in dense nugs with rich terpene profiles and high potency THC percentages — a combination that they've dubbed 'a triple threat' to offer the ultimate entourage effect.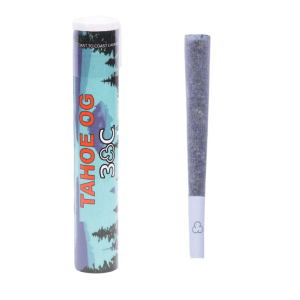 Mood: Indica
Vibes: Sleepy, Hungry, Relaxed
Terpenes: Myrcene, Limonene, Caryophyllene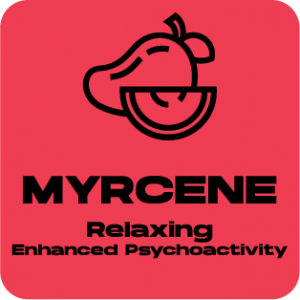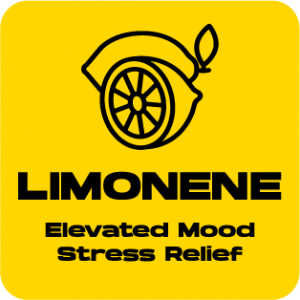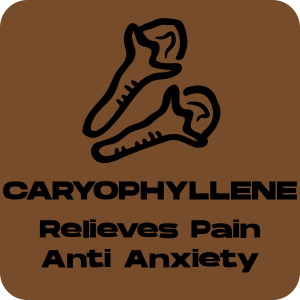 Description: Pack your bags and grab your flannel because we're heading up north for the weekend! Or at least it'll feel that way when you smoke 3C Farm's Tahoe OG Pre-Roll. Boasting quick-hitting cerebral effects that leave you feeling euphoric and relaxed; accompanied by a scent and flavor profile that is piney and gassy with just a hint of skunk, you'll be craving a mountain escape like never before.
7. Talking Trees
Since operations began on a farm in Humboldt County, California, Talking Trees has consistently cultivated clean, safe cannabis flower. 
Upholding the earth's natural resources and staying rooted in sustainability is at the core of every Talking Trees product, values that position the company as one of the first brands in California to adopt sustainability initiatives. 
Their line of products includes sun-grown flower, hash concentrates, infused pre-rolls, and live rosin concentrates in varying strains such as Girl Scout Cookies and Papaya Runtz.
Animal Mints 1g: Talking Trees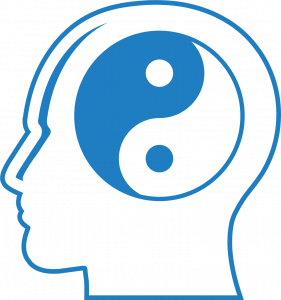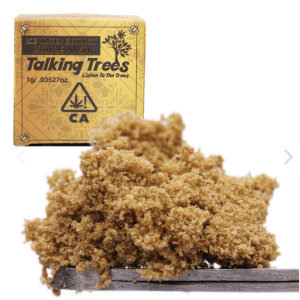 Mood: Hybrid
Vibes: Elevated, Relaxed, Hungry
Terpenes: Myrcene, Caryophyllene, Pinene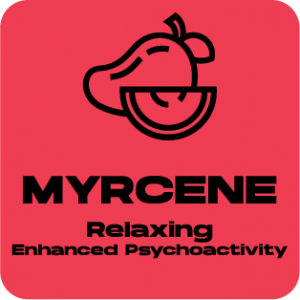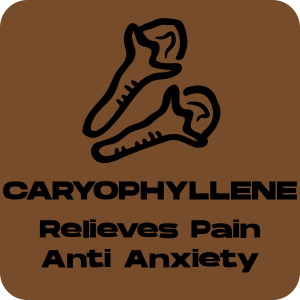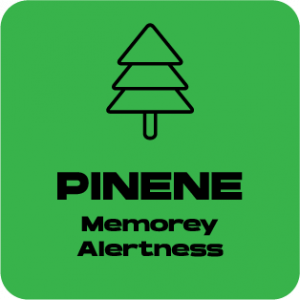 Description: Hailing from Animal Cookies x SinMint Cookies, Animal Mints is your new go-to bubble hash for a sweet yet minty flavor accompanied by pleasant effects that will leave you both happy and relaxed. Made by removing the trichomes from the flower buds in an ice water bath, Animal Mints bubble hash is guaranteed sustainable and grown with good vibes only.
8. Cannabiotix
Backed by a team of cannabis enthusiasts and 20+ years in the game, Cannabiotix is the very definition of craft cultivation at its finest. 
Passion, expertise, and a line of popular top-shelf strains such as Wifi OG, Casino Kush, and Super Silver Haze set this SoCal brand apart from the rest. However, their trichome preservation techniques reinforce the taste and aroma of their flower, keeping customers coming back for more. 
Cannabiotix aims to sell a wide variety of products without skimping on quality. Their collection includes premium flower, pre-rolls, live resin vape pens, live resin concentrates, and solventless concentrates. 
Mood: Indica
Vibes: Relaxed, Sedated, Tranquil
Terpenes: Pinene, Myrcene, Limonene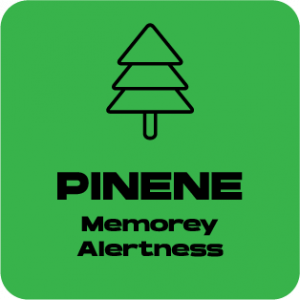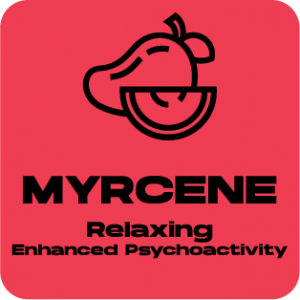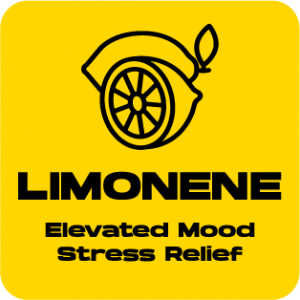 Description: Unleash your inner gambler with this extraordinary strain, blending the allure of a winning jackpot with the soothing embrace of premium cannabis. Each puff rolls the dice on a captivating experience, boasting a delicate balance of euphoria and relaxation. With its aromatic notes of spice and fuel with earthy undertones, Casino Kush promises to be the winning hand in your quest for ultimate tranquility. Place your bets and let this sensational strain take you on a blissful journey, where the odds are always in your favor.
9. Kiva
Kiva Confections is a California-based brand known for producing high-quality artisanal edibles. 
Not only is Kiva among the best brands in California, they've spent the last decade solidifying themselves as the #1 edibles brand in the country.
Founded in 2010, Kiva has won multiple awards for its products, which range from chocolate bars and gummies to mints and tinctures. 
Kiva is best known to produce consistent quality, precisely dosed edibles that are exclusively made with all-natural ingredients. 
Orchard Peach Sour Gummies 100mg: KIVA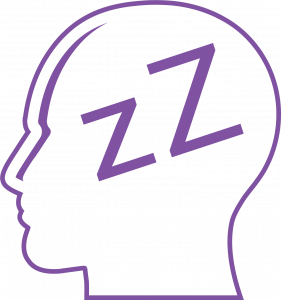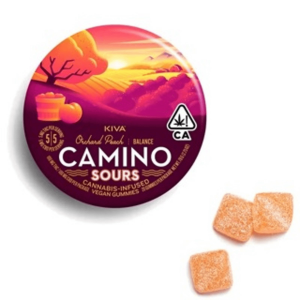 Mood: Indica
Vibes: Relaxed, Calm, Blissful
Description: Crafted with juicy, succulent, and sweet peach flavors rounded out by bold hybrid terpenes, these Orchard Peach Sours are a late-summer essential for those bright days and warm nights. At first taste, you'll be hit with a delicious flavor soon followed by a balanced and relaxing high that overcomes both the mind and body.
10. Yummi Karma
Yummi Karma artfully crafts cannabis edibles, in the form of tinctures, that actually taste good. 
Founded by two stoner sisters, Yummi Karma tincture concentrates were originally created to help their mom catch some z's. 
Since then, the company has grown into one of the most successful female-founded cannabis brands. 
Best enjoyed with friends, each Yummi Karma tincture packs good vibes and a serious punch thanks to a high THC formula from potent cannabis distillate. 
Each Yummi Karma tincture is sugar-free, gluten-free, and dairy-free, so you can enjoy the good vibes without the guilt.
Strawberry Lemonade Tincture 1000mg: Yummi Karma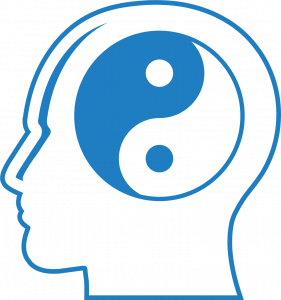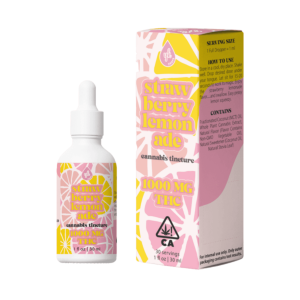 Mood: Hybrid
Vibes: Elevated, Calm, Blissful
Description: When life hands you lemons, you make a 30:1 THC to CBD Strawberry Lemonade tincture. Or at least that's what Yummi Karma did and the results are *chefs kiss.* Sweet strawberries mingle with tart lemons to achieve a flavor experience that instantly transports you to long summer days spent sippin' strawberry lemonade by the pool. Each bottle contains pure MCT oil infused with 1000mg of THC. It's refreshing, it's tart, and it's undeniably juicy. Perfect for summer poolside hangs or winter sunset gazing, Strawberry Lemonade is best served chilled (stored in a cool, dry place), shaken, not stirred (shake well before use), and placed under the tongue according to your desired dose.
FAQ
1. Are there any new or emerging weed brands in California that are worth checking out?
While many stoners stick to tried-and-true brands such as Raw Garden, plenty of new flower brands emerge every day! For example, we love Life Cannabis Co., Stuntz, and Wood Wide Farms.
2. How can I find deals or discounts on products from the best weed brands in California?
Be sure to check our weekly deals page for discounts happening across the website.
3. Are there any weed brands in California that specialize in organic or sustainable growing practices?
Yes! Plenty of brands such as Jetty Extracts, Flow Kana, Talking Trees, Raw Garden, and Pacific Stone have adopted sustainable growing practices for eco-friendly, farm-to-consumer cannabis.
4. Are there any legal concerns or regulations I should be aware of when purchasing products from the best weed brands in California?
No. The brands mentioned above adhere to all California cannabis testing requirements and regulations during the production process. Additionally, these brands are only sold through licensed retailers.