Needless to say, we know a thing or two about top shelf cannabis. Backed by a team of experts and driven by our ongoing passion for the best strains in the business, we put great effort towards determining what's considered to be the 'best of the best' by analyzing nug density, terpene profile, parent genetics, growing conditions, trichome density, color… the list goes on.
As bonafide cannabis connoisseurs, we've made it our sole duty to provide you with the best of the best in the world of weed; to source only premium flower and other cannabis products, offered at an affordable price point. You deserve to indulge, so why not indulge in the HyperWolf strains of the week?
Not only are the strains mentioned below featured on our rotating menu, but they're of the highest quality. Rest assured that each and every product mentioned on this list is worth trying; so whether you're allowing this list to guide your weekly hyperwolf.com weed delivery order, or you're just curious about what's considered 'the best' in the cannabis industry, keep reading for top 5 strains of the week.
1. Cereal Milk — CBX
Mood: Indica
Vibes: Joyful, Relaxing, Euphoric
Terpenes: Limonene, Caryophyllene, Pinene
Description: Cannabiotix releases some of the strongest, highest quality strains in the game, and Cereal Milk just so happens to be one of their most popular strains — and for good reason! Don't let the name fool you; while you may reach for a bowl of cereal in the morning, this is a nighttime indica strain that's sure to leave you feeling joyful and relaxed before finally falling asleep and catching some much-deserved rest. As you've probably guessed, Cereal Milk didn't get its name from its effects but rather, its flavor profile. Like drinking the milk leftover from a bowl of Captain Crunch, this fruity, berry-forward strain is just as delicious as it is pleasant.
2. Purple Runtz — Life Cannabis Co.
Mood: Indica
Vibes: Chill, Sleepy, Hungry
Terpenes: Caryophyllene, Linalool, Limonene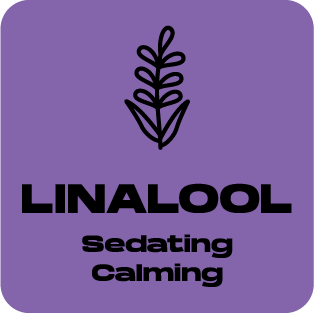 Description: Life Cannabis Co. has done it again. By keeping sustainability at their core, they've managed to cultivate some of the best strains in the industry while maintaining the plant and the earth's integrity. With that being said, we're incredibly proud to carry Purple Runtz from Life Cannabis Co. This indica-dominant hybrid is a delicious cross between two of the most popular strains available, Gelato and Runtz. Gifted with such strong parent genetics, effects that are perfect for a nighttime smoke session, and a flavor profile that's reminiscent of tropical fruity candy, Purple Runtz is quite possibly one of the best strains out there.
3. White Widow — HyperWolf
Mood: Sativa
Vibes: Elevated, Creative, Productive
Terpenes: Caryophyllene, Limonene, Myrcene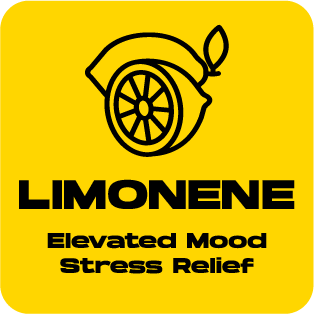 Description: For a daytime smoke that is sure to keep you wide awake, productive, and even a little creative, reach for our very own White Widow. This potent sativa strain is ideal for those days when you just need a little boost as well as major anxiety relief. White Widow's pleasant high is accompanied by a flavor profile that features notes of wood with a spicy earthiness that's apparent from inhale to exhale. If you have not yet given White Widow a smoke, take this as your sign to do so!
4. OG Kush — STIIIZY
Mood: Indica
Vibes: Happy, Relaxed, Uplifted
Terpenes: Caryophyllene, Limonene, Myrcene
Description: You simply can't go wrong with STIIIZY pods. Similarly, you simply can't go wrong with OG Kush. So, what happens when you combine one of the industry's most classic strains with the STIIIZY vape pod system? You get a cannabis product that has rightfully earned its place on our list of this week's top strains. STIIIZY pods are some of the most popular in the industry because their botanically-derived terpenes deliver a consistently potent experience that stays true to the strain. With OG Kush, you can expect an herbal, citrusy, peppery taste along with powerful effects that leave you absolutely stoned as if you're in a trance.
5. Funky Charms — Wood Wide
Mood: Indica
Vibes: Relaxed, Creative, Sleepy
Terpenes: Caryophyllene, Humulene
Description: Feeling a little funky? Reach for Funky Charms, a unique strain that's admittedly a little funky thanks to its aromatic notes ranging from diesel fuel and save to citrus and mint with hints of chocolate and vanilla — a bit all over the place, but delicious nonetheless. Funky Charms is accompanied by a sweet, citrus-mint flavor and a spicy-sage aftertaste… just to keep things interesting. The perfect strain to enjoy towards the end of the night, Funky Charms delivers an unexpected boost of creativity before you're finally ready to lay down and relax for the night before catching some z's.
Do you currently have any of our 5 strains of the week in your weed stash? Whether you answered yes or no, we encourage you to add one of these delicious strains to your next hyperwolf.com weed delivery order. Be sure to let us know what you think by leaving us a review, and check back next week for another list of 5 strains you need to try ASAP.