Did you know that the key to a happy sex life may be hidden in your weed stash? Discovering the best strains for female arousal opens the bedroom door to new experiences and enhanced pleasure.
So what are you waiting for? Keep reading for a list of eight cannabis strains that may ignite a fire between the sheets.
Does weed make sex better?
Sexual pleasure is a heady mix of physical and psychological satisfaction.  
A truly pleasurable sexual encounter requires consent, safety, privacy, and transparent communication. But once those things are checked off the list, a few other factors add to the overall sexual experience. 
For starters, it's all about sexual chemistry: that energizing buzz meant to increase libido, relieve anxiety, and promote sexual arousal. 
From there, it's all about the mood. Scented candles, music, and maybe even some lingerie never hurt anybody — though there isn't necessarily a 'right way' to set the mood.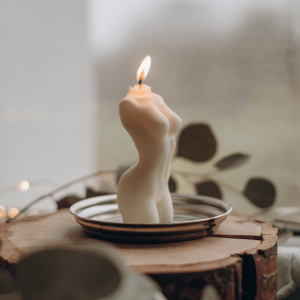 Sounds good, right? But there's still a missing piece of the puzzle. A piece that we swear by: weed. 
All other factors aside, we can't help but wonder about the connection between great sex and weed strains. Why does weed make sex better?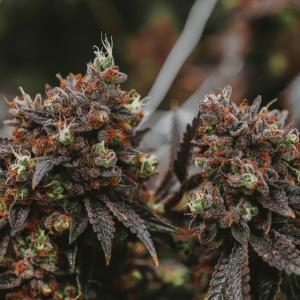 Weed and Libido
According to a study supported by the National Library of Medicine, anecdotal evidence shows that the majority of cannabis users in a small group of men and women aged 18-25 reported an increase in sexual pleasure and sexual desire. 
But that's not all. In fact, multiple sources across the internet ranging from blog posts and advice columns to scholarly articles and medical reports connect weed with libido.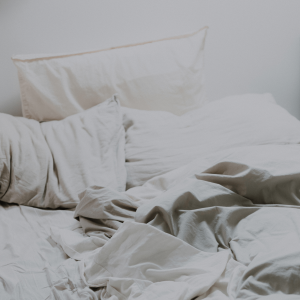 And sure, the effects of marijuana strains differ from stoner to stoner, but the fact still remains that so many people rely on weed to boost sexual desire. 
But let's backtrack and forget about male arousal, skip the erectile dysfunction conversation, and instead focus solely on the connection between female arousal and weed. Sorry guys, this one's for the ladies.
Some women spark up a libido-boosting cannabis strain to enhance physical sensations during a sexual experience. Others specifically choose an Indica-dominant strain to increase relaxation and provide some pain relief. Others search for that sense of euphoria to promote intimacy and boost sex drive through a cannabis tincture, such as those crafted by Yummi Karma.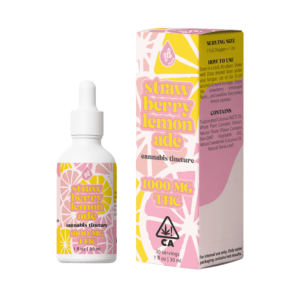 Cannabis use has long been attributed to various uplifting effects such as heightened sensory perception, increased sensitivity to touch, and a balance between euphoria and relaxation. All in all, most of the common effects associated with getting stoned play a significant role in boosting any sexual encounter. 
THC Sexual Wellness Products
We're all familiar with the most common types of cannabis consumption: flower, edibles, vapes, concentrates, and pre-rolls. But there's another sector of cannabis products currently attracting a whole new demographic of modern stoners.
THC wellness products are a relatively niche category typically including products such as tinctures, topicals, and… lube. 
Yes, you read that right. THC lube is very real and very pleasurable. Leading the wave is Kush Queen, a brand successfully spearheading the push toward sexual wellness and cannabis.
The epitome of sexual wellness products, Delta 9 THC water-based lube heightens pleasure by amplifying sensations and increasing blood flow to the area applied. So when things start getting hot and heavy, why wouldn't you reach for THC lube?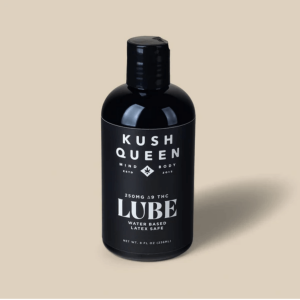 Aside from lube, Kush Queen has a selection of bath bombs for a less direct sexual experience. Whether your goal is to relieve pain or relax, each bath bomb raises your vibrations and gets you one step closer to achieving the coveted O.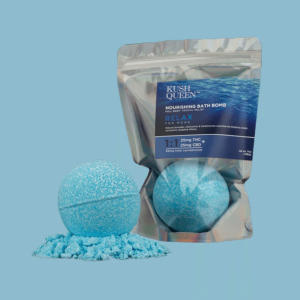 Best Strains for Female Arousal
The best sexual experiences take place when female arousal is at its peak.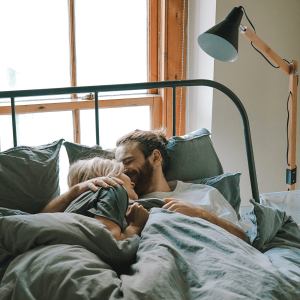 Women don't have time to fake it. So why leave anything, especially sexual experiences, up to chance?
Whether you're struggling with low libido or you're searching for a stimulating, euphoric edge to keep things interesting, skip the toys and instead spark up a few of the following weed strains. 
1. Wedding Cake
Wedding Cake is one of the best strains for sex. And no, a trip to the altar does not need to be in your future to enjoy this incredible Indica-dominant hybrid strain. But if you choose to consummate your marriage after a few hits of Wedding Cake, we'd understand why.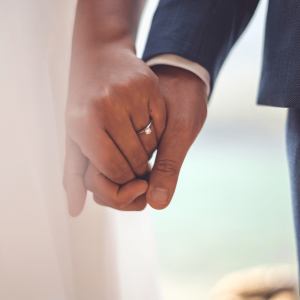 Wedding Cake is best known to produce a number of effects — all ideal for when things start to get hot and heavy. It leaves you feeling euphoric and relaxed while increasing arousal and relieving anxiety.
Emphasis on arousal because your sex drive will be better than ever. 
Wedding Cake is created from a cross between Triangle Kush and Animal Mints, two very popular marijuana strains within the world of weed. Brands including West Coast Cure have spent decades perfecting their Wedding Cake cultivation, infusing the bud into everything from pre-rolls and concentrates to vapes and pure flower. 
Its dominant terpenes include caryophyllene, limonene, and myrcene — all of which may play a role in both its sweet and spicy flavor profile as well as its stimulating, yet relaxing effects.
If you're just beginning to explore the connection between weed and sex, Wedding Cake is arguably the best strain to start with.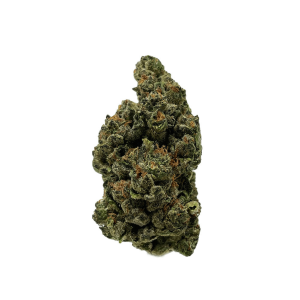 2. Trainwreck
Your job, living situation, and romantic relationship may be a trainwreck, but your sex life doesn't have to be. 
Jokes aside, Trainwreck is a mind-bending, extra-potent, super satisfying sativa-dominant hybrid to kickstart the quality time you've been craving. It's a Northern California staple, which must mean that every woman in Northern California is having great sex, right?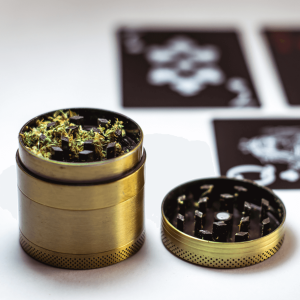 Its sweet lemon and spicy pine aroma provide the perfect backdrop for the surge of euphoria that soon follows your first hit. Awakened creativity and beaming happiness are merely welcome side effects to elevate the sexual experience to follow. 
Needless to say, if you've found yourself on an endless search for the best weed strains for sex, ask your partner to pick up an eighth of Trainwreck on their way home from work and see where the night takes you.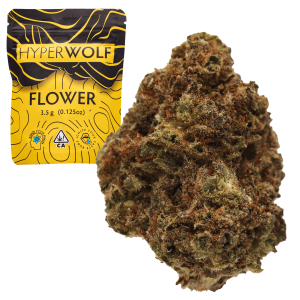 3. Strawberry Cough
Another tantalizing sativa cannabis strain, Strawberry Cough is among the best strains for sex due to its ability to enhance sensation like no other. 
However, there's a reason behind the name as even the most experienced cannabis consumers find themselves with more than just a tickle in their throats. So if a coughing fit may kill the mood, then you may want to skip this one. 
But trust us when we say that the inevitable cough attack is surely worth it. With an aroma reminiscent of walking through summertime strawberry fields, Strawberry Cough is just as delicious as it is pleasant. 
Its effects lean towards the energizing side of the spectrum, keeping you feeling fine for several hours to come — if you can last that long. 
Thanks to a combination of cerebral stimulation and enhanced physical sensation, Strawberry Cough is a surefire way to increase female arousal.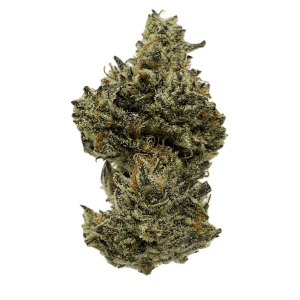 4. Green Crack
We couldn't possibly discuss the best strains for female arousal without mentioning the one and only Green Crack. 
We get it: the name is a little off-putting, but stick with us here because the effects and flavor profile are *chefs kiss.*
Green Crack is one of the most sought-after strains — and for good reason! It's a potent sativa cultivar best known for its super-energizing effects. In other words, if you want a strain to prolong quality time, Green Crack is the one. 
It features a tropical flavor of mango and citrus fruits while boasting a high that keeps you and your partner focused on none other than each other. 
Many cannabis users pick up Green Crack to combat stress, increase energy, and enhance sex. 
However, be sure to stay hydrated because this strain often causes a cotton mouth. Though it's important to stay hydrated during sexual activity anyways.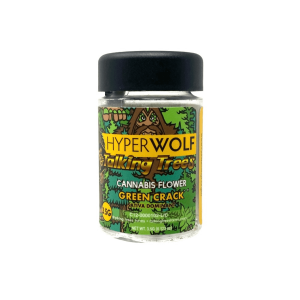 5. Amnesia Haze
It's no secret that weed makes you a little bit giggly at times. After all, plenty of cannabis users turn to their favorite strain solely to increase happiness. 
But we're here to help you find the best weed strains for sex. And since that's the case, Amnesia Haze is next on our list. 
Earthy notes of lemon and citrus best define the flavor profile, which makes sense considering the dominant terpenes are myrcene, caryophyllene, and limonene.
Studies suggest that sex is positively correlated with happiness, so throwing a few hits of Amnesia Haze into the mix couldn't hurt considering this cannabis strain is specially cultivated to encourage a smile. 
The list of positives associated with this incredible weed strain is extensive, but its ability to help with stress, depression, and anxiety may just top the charts. 
Needless to say, if you're searching for that perfect strain to boost happiness and encourage great sex, Amnesia Haze should be in your next weed delivery order.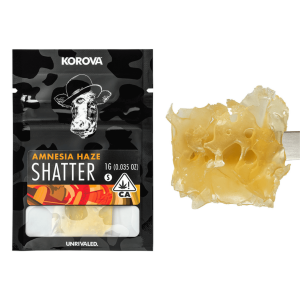 6. Sour Diesel
Sour Diesel is one of the most popular purely sativa strains, and yet another sativa to make our list. Noticing a trend here?
It's created from a cross between Chemdawg and Super Skunk. Based on genetics alone, Sour Diesel is given a serious advantage in the world of weed. 
But let's dive into the details. Stoners praise Sour Diesel for its fast-acting cerebral high. It's dreamy, it's energizing, and it may just be your new go-to before a night of pure sexual bliss.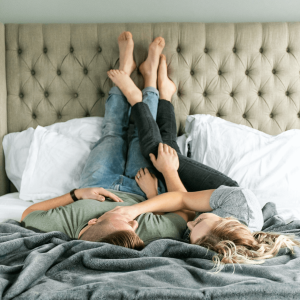 Like most other things in life, the Sour Diesel strain isn't without its disadvantages. Negative side effects could include dry mouth and anxiety. However, it is known to reduce stress and pain, so we'll take our chances. 
Is Sour Diesel among the best weed strains for sex? We'd like to think so.
7. Atomic Northern Lights 
Finally another indica-dominant hybrid in a sea of sativa strains. Because let's be real here, sometimes we just want to relax while simultaneously indulging in the most mind-bending, toe-curling sex of our lives.
Luckily, that's possible with the help of the Atomic Northern Lights weed strain.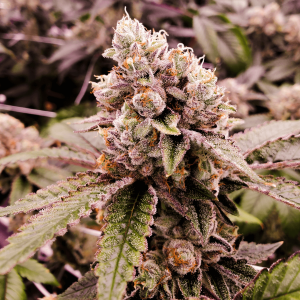 The flavor profile is interesting, to say the least. With notes of lime, honey, and tobacco, Atomic Northern Lights sounds more like an old-school cocktail than a weed strain. 
I digress…
Atomic Northern Lights sets the mood, increases sexual function, and even leaves you feeling a bit tingly. In other words, this cannabis strain is basically magic and could be sitting in your weed stash at this very moment. 
Even stoners who exclusively smoke indica reach for Atomic Northern Lights because it allows for that mind and body sensation without overwhelming energy.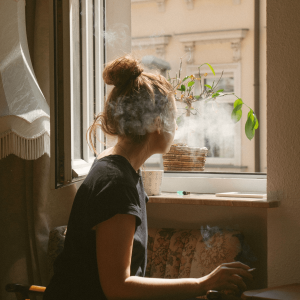 If you're in search of a balanced hybrid to keep you moving and grooving in the sheets, Atomic Northern Lights isn't the one. But for an Indica-dominant strain, this unique cultivar is high on our list of go-to's.
8. Granddaddy Purple Strain
Clearly, we're done with the sativa cannabis strains because the final cannabis cultivar on our list is an Indica strain known as Granddaddy Purple.
Yep, you read that right. The one and only, the infamous, sought-after Granddaddy Purple is just what you need to set the mood and enhance your sex life. 
It's best known for its purple hue, but today we're more focused on its effects, especially those associated with a good time in bed. 
Unlike the other strains on our list, Granddaddy Purple may leave you feeling a bit sleepy. But if you can move past the temptation to get some shut-eye, then you may just find that it also leaves you feeling cerebrally stimulated but physically relaxed. 
It's truly a treat for even the most discerning cannabis connoisseurs and out of all the different strains on our list, Granddaddy Purple is almost always guaranteed to be on constant rotation in our personal stashes.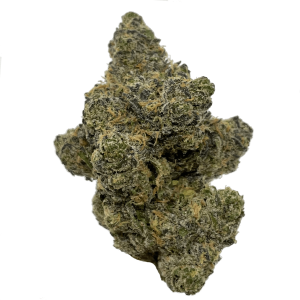 FAQ
It's true that more research is needed to fully corroborate the correlation between good weed and good sex. However, the specific strains mentioned above have been deemed the best strains for female arousal because they simply just work. 
But don't take our word for it, try them out for yourselves. 
In the meantime, check out a few frequently asked questions below.
1. How long does the effect of strains for female arousal last?
The duration of marijuana's effects can vary depending on several factors. These factors include the method of consumption, the potency of the product, individual tolerance, and metabolism. We suggest starting with a lower dose or only a few puffs, and slowly increasing from there in order to establish your personal tolerance level.
2. What are the best ways to consume strains for female arousal?
Any of the strains mentioned above can be consumed via smoke inhalation, edibles consumption (we'd suggest Space Gem), or even vapor inhalation. There's no 'best way to consume' any of the strains because the consumption method is purely based on personal preference.
3. Where can I buy the best strains for female arousal?
The best strains for female arousal can be bought on hyperwolf.com.