In an increasingly digital world where almost anything can be delivered, you might wonder: Can you buy weed online? 
Short answer: yes. But the real answer to this question is not as straightforward as it might seem, especially when we dive into the intricate web of cannabis laws and regulations that differ across regions. 
In this blog, we'll explore the new and exciting world of purchasing weed in the digital age, with a special focus on the dynamic landscape of online weed purchases in California. 
Ready to discover the legal, logistical, and practical aspects that have paved the way for online dispensaries? Let's begin!
The Legality of Buying Weed Online in California 
From secret meet-ups with your local dealer to legal delivery directly to your doorstep, recreational cannabis has come a long way in the state of California. In fact, California has always been at the forefront of cannabis legalization, with the state's cannabis laws allowing both medical and recreational use. 
In line with this progressive approach, you can legally buy weed online in California. However, there are specifics to be aware of in making an online weed purchase. For instance, the online retailer must be licensed and comply with all state regulations, including an extra step to verify that buyers are above the age of 21. 
Even though there are plenty of legal ways to shop online, illegal purchases are still a major concern throughout the state. For example, when you buy through illegitimate sites, you risk receiving untested cannabis products. And that's in addition to potentially facing criminal charges and risking your private information being stolen. 
That said, it's best to stick with legitimate (and potentially more expensive) online stores to ensure that your information stays secure and avoid any upset down the road.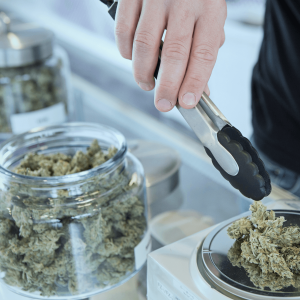 The Pros of Buying Weed Online in California 
In the Golden State, purchasing marijuana online has completely changed how many residents get their weed. After all, it offers super convenient access to your favorite weed-infused products and a ton of variety! 
Keep reading to discover why so many Californians have opted to ditch the dispensary and buy weed online. 
Convenience and Accessibility 
The convenience and accessibility of purchasing recreational cannabis products online has absolutely revolutionized the way consumers interact with the weed industry. No longer bound by the restrictions of brick-and-mortar locations, stoners can browse a wide range of cannabis products from the comfort and privacy of their very own home.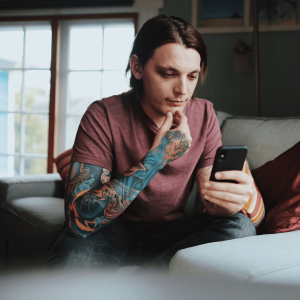 For example, consumers in areas across Southern California, such as Irvine, Orange County, and Riverside, can use Hyperwolf to order weed directly to their doorstep in 90 minutes or less. 
Our online model offers a uniquely tailored consumer experience, featuring detailed product descriptions and live-chat assistance to answer any questions without hassle.
 Most importantly, it allows those with medical conditions who may have chronic pain or mobility challenges easy access to their daily dose of medication. 
The shift to online purchasing has not only made buying weed more straightforward, but it has also helped to de-stigmatize its usage by making the process more discreet and user-friendly.
Wide Product Selection 
One of the coolest things about weed delivery services is the huge selection they offer. An online dispensary has all sorts of strains, edibles, oils, and tinctures right at your fingertips. You can explore, compare, and find products that match your preferences and needs. 
On the other hand, traditional California dispensaries often have a limited stock, which limits your choices. So, buying weed online not only brings convenience but also takes your cannabis experience to the next level by giving you a ton of options.
Discreet Shopping Experience 
Purchasing weed online offers an unmatched level of discretion that simply can't be found at brick-and-mortar dispensaries. 
Gone are the days of feeling anxious or embarrassed when purchasing your favorite weed brand. Online platforms prioritize the customer's privacy, ensuring a discreet and convenient delivery. 
Plus, the lack of face-to-face interaction allows customers to browse and select their favorite products at their own pace, free of any judgment or pressure. This private and customized shopping experience has completely changed the game in how consumers buy cannabis, bringing a higher level of comfort and convenience to the process.
Customer Reviews and Ratings 
In today's digital age, purchasing weed from online merchants has become incredibly user-friendly and efficient, thanks in part to customer reviews and ratings.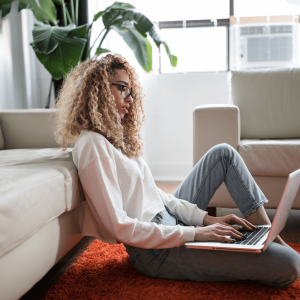 These peer-submitted evaluations add a level of transparency that facilitates informed decision-making. You can easily gauge the quality of a product or the reliability of a vendor based on the feedback of previous satisfied customers. 
The transparency provided by this system eliminates the guesswork involved in purchasing cannabis, making the entire process both seamless and reliable. 
Additionally, the convenience of online shopping allows you to compare different strains, prices, and sellers all in one place, allowing you to buy weed online quickly and easily.
Competitive Pricing
Buying weed online has plenty of perks, especially when it comes to pricing. 
Online delivery services can offer a wider range of products from different suppliers, which means more competition and lower prices. And since they don't have to worry about the crazy cost of running a physical store, they can pass those money savings on to you. 
Plus, you can find awesome deals, discounts, and loyalty programs online that'll save you even more money. 
With that in mind, it's no wonder that weed delivery is quickly becoming the go-to choice for California customers.
Finding a Reputable Online Dispensary in California 
Looking for a trustworthy weed delivery service in California may feel overwhelming, but don't worry! With a few smart moves, you can make sure you're buying from a trusted source. 
First, do some deep research on the online dispensaries available in your area. Look for ones with professional websites that give clear information about their products. 
Once you've narrowed it down, check their licensing and certification. In California, legitimate dispensaries are licensed by the Bureau of Cannabis Control, so take that extra step to ensure that you're purchasing from a trustworthy, licensed website. 
Next, read plenty of customer reviews – they're super helpful for gauging product quality and service. Turn to Google and Yelp for unbiased reviews. 
Lastly, compare prices and products across different dispensaries. Remember, while good prices matter, never compromise on high-quality products. Watch out for deals that seem too good to be true – they usually are. 
By following these steps, you'll find a reputable online dispensary you can trust.
The Experience of Buying Weed Online in California 
Browsing through an online marijuana store website has never been easier. 
Weed delivery websites are super user-friendly, showcasing a wide range of cannabis strains, edibles, pre-rolls, concentrates, tinctures, and topicals. Each product on hyperwolf.com, for example, includes a detailed description, image gallery, and even terpene information, helping you to make an informed decision. 
Placing an order is as easy as clicking 'add to cart', entering your delivery details, submitting your payment information, and checking out. Before you know it, you'll receive a confirmation message with all the details and a tracking number to keep tabs on your delivery order.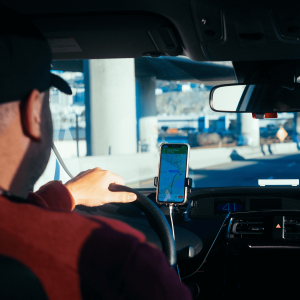 Then, the anticipation begins as you eagerly await the arrival of your package. The quality of your purchase reaffirms why buying weed online in California was the right choice.
Online dispensaries' convenience, variety, safety, and top-notch quality is simply unmatched.
Future Trends in Online Weed Purchases in California 
With the ever-changing legislative landscape in California, we'll likely see a big shift in how customers buy cannabis online in the state. 
Future regulations are expected to simplify the process, making it easier and more user-friendly. And with advancements in technology, the industry is set for even more changes. 
For example, data analytics can personalize the shopping experience, suggesting products based on individual preferences. 
Plus, improved online payment systems will make transactions easier and safer. At Hyperwolf, we've introduced a pay online structure, which allows you to get payment out of the way before your delivery driver arrives.
Summary 
In summary, buying weed online in California has become super easy, giving stoners a convenient and accessible way to get their favorite products. 
But let's not forget the importance of responsible buying and marijuana consumption. Make sure to check the credibility of online dispensaries, ensure product quality, and follow the recommended guidelines. 
As California's online weed market keeps evolving, the main goal is to create a safe and regulated environment for both sellers and consumers.
Frequently Asked Questions
Cannabis delivery is a relatively new concept in the marijuana industry. In fact, only six US states allow both medical and recreational users to buy weed online. 
With that being said, we understand the need for clarity. That's why we've put together an FAQ section to tackle your burning questions about buying marijuana online.
1. Is it legal to buy weed online in USA?
The legality of buying weed online in the United States varies by state. Some states have legalized both recreational and medical marijuana, allowing for online purchases, while others permit online sales only to registered medical patients with a medical card. 
Age restrictions and delivery regulations also apply. However, keep in mind that transporting marijuana across state lines remains illegal under federal law. 
2. Does Weedmaps check ID?
Yes, Weedmaps does require users to verify their age before accessing the site. This is done to ensure compliance with legal requirements regarding the use and purchase of marijuana. 
However, individual dispensaries and delivery services found on Weedmaps may have their own additional ID verification processes.
3. How much weed can you legally have in California?
California, under Proposition 64, adults 21 years and older can legally possess up to one ounce (28.5 grams) of marijuana or up to eight grams of concentrated cannabis. Keep in mind that these figures do include edibles. 
Additionally, customers can also cultivate up to six marijuana plants per residence for personal use.
4. How can I be sure I'm buying from a reputable online retailer?
When looking to buy weed online from a reputable retailer, there are several factors to consider. Firstly, check for the retailer's license details on their website. Reputable online weed retailers are licensed and will often display their licensing information prominently. 
Secondly, read through customer reviews and ratings for the online retailer. This can provide valuable insight into the quality of the product and the service provided. 
Also, consider the retailer's transparency regarding the source and quality of their product. A reputable retailer will provide detailed information about their products, including strain, potency, and any lab results related to pesticide and CBD/THC content. 
Lastly, look for retailers who have a responsive customer service team that can answer your questions promptly and professionally.
5. What forms of payment are accepted when buying weed online?
When purchasing weed online, several forms of payment may be accepted depending on the retailer. The most common methods are cash, credit, or debit cards due to their convenience and widespread acceptance. 
Some retailers may also accept alternative methods such as e-transfers, cryptocurrencies like Bitcoin, and digital wallets like PayPal. 
However, it is essential to note that due to the complex legal status of cannabis, some payment providers may not support transactions for cannabis products. 
Therefore, checking the accepted payment methods on the retailer's website is recommended before making a purchase.