Did you know that you can indulge in top shelf cannabis without spending top shelf money? 
As Southern California's premier weed delivery service, we bring you the best in the business at affordable price points without sacrificing either service or product quality. With that mission in mind, we're endlessly searching for top shelf strains to stock our online dispensary menu. Nug density, terpene profile, parent genetics, growing conditions, trichome density, nug color — the guidelines we use to determine what belongs on our menu is thorough and extensive, to say the least.  
As experts in our craft, we've curated our menu with careful consideration. Quality remains at the forefront of everything we do with accessible indulgence following closely behind. Ultimately, we believe that you deserve to indulge, so why not indulge in the HyperWolf strains of the week?
Each of the following 5 strains are featured on our rotating menu. Whether you're allowing this list to guide your weekly hyperwolf.com weed delivery order, or you're just curious about what's considered to be 'top shelf' in the cannabis industry, keep reading for 5 strains you need to try this week. 
Mood: Hybrid
Vibes: Chill, Tranquil, Sedated
Terpenes: Myrcene, Caryophyllene, Limonene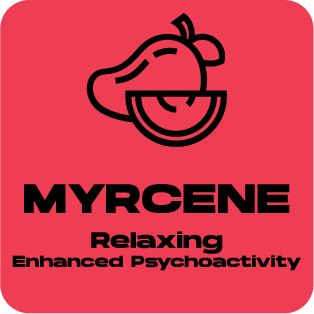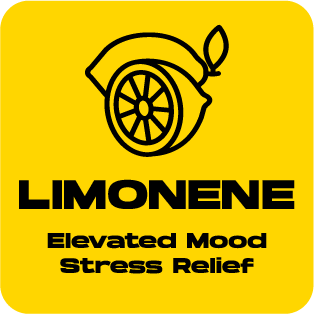 Description: As far as top shelf cannabis is concerned, Cannabiotix is undeniably among the best. Their top strains such as Kush Mountains or Casino Kush are often found in a connoisseur's stash; however, Blue Flame is yet another CBX strain to be considered among the industry's elite. 
This unique hybrid is born from a genetic cross between the award-winning strain, Thicc Mint Cookies, and CBX's very own Private Reserve OG. Its lineage alone sets this strain up for success, but Blue Flame's real claim to fame is found in its effects. Even a moderate hit makes for a potent smoking experience with each toke sending the consumer deeper and deeper into a soothing state of calm, sedated tranquility. 
Mood: Indica
Vibes: Relaxing, Euphoric, Giggly
Terpenes: Caryophyllene, Limonene, Myrcene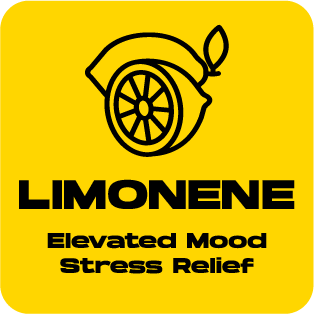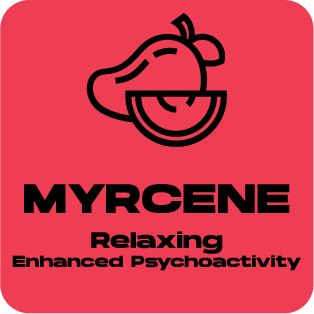 Description: Every realist knows there's a dark side to everything; we invite you to explore those shadows with our very own Dark Side of the Rainbow WolfWalker. This hybrid pre-roll is packed with premium Dark Rainbow flower and infused with Hindu Zkittlez. 
Given that caryophyllene is the dominant terpene in both the flower and concentrate infusion, Dark Side of the Rainbow is known for its relaxing indica effects that offer relief from anxiety, pain, and inflammation. If you're holding on to tension of any kind or feeling the pressure these days, Dark Side of the Rainbow may just be the pre-roll to reach for. 
Mood: Indica
Vibes: Euphoric, Creative, Sleepy
Description: Warning: Banana Mochi has a high that hits out of nowhere! But more on that later. First, let's discuss the lineage. Banana Kush crosses with Mochi to create this super sweet, slightly nutty strain. Unsurprisingly, strong notes of banana hit your taste buds while hints of berry linger on the exhale. If the flavor profile alone piques your interest, just wait until you hear about the high. 
As mentioned, Banana Mochi has a high that creeps up on you. At first, you may think this strain just isn't hitting, but soon after that thought crosses your mind, you're hit with an indica-heavy high that encourages a sense of euphoria and creativity before sending you straight to sleep. Needless to say, the effects are a bit of a roller coaster beginning with cerebral stimulation and a slight social buzz before dissipating into a sleepy haze that may even leave you planted on the couch for the rest of the night. 
Mood: Hybrid
Vibes: Creative, Relaxed, Sleepy
Terpenes: Limonene, Myrcene, Caryophyllene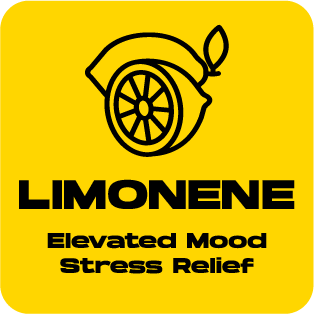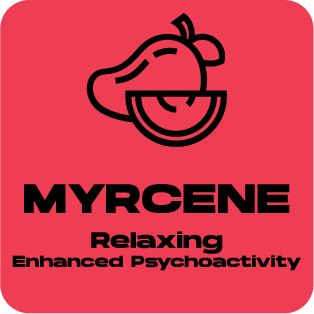 Description: Atomic Apple is yet another banger from Alien Labs that you need to try immediately! Born from Triangle Mints and Apple Fritter, Atomic Apple delights your taste buds while a steady high takes effect. A sour apple flavor with notes of vanilla, gas, and mint best define the flavor profile while hybrid effects define the high. While the most evident effects are often described as relaxed or sleepy, some stoners report that Atomic Apple gives them a creative edge. With that being said, we'd suggest smoking this strain during the afternoon or early evening hours. 
Mood: Sativa
Vibes: Uplifted, Energetic, Euphoric
Terpenes: Myrcene, Caryophyllene, Limonene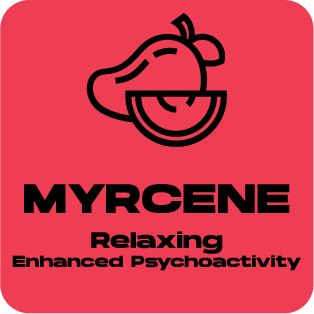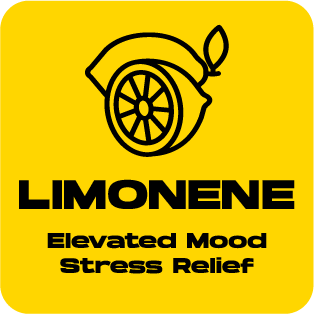 Description: Sour Tangie is the perfect sativa strain. Sure, that's a pretty big claim to live up to, but we're confident that Sour Tangie is among the best in the business. Many sativa strains feature a bright and citrusy flavor profile, and Sour Tangie is no exception. Notes of sweet and tangy orange with a hint of diesel invigorate your taste buds before an energetic and uplifting high takes over. Of course neither the flavor nor the effects should come as a surprise given that this daytime strain is a genetic cross between Sour Diesel and Tangie. 
Have you tried any of the strains mentioned above? If not (or even if you have), we encourage you to add one of these delicious strains to your next hyperwolf.com weed delivery order. Be sure to let us know what you think by leaving us a review, and check back next week for another list of 5 strains you need to try ASAP.