We believe that top shelf cannabis is for everybody, though we understand that the idea of 'top shelf' is typically attached to quite a few dollar signs. But what if we told you high quality cannabis can be in your price range?
As industry experts, it is our mission to source only premium flower offered at an affordable price point to give each and every customer the opportunity to smoke the best. We carefully curate each and every item on our menu, putting time and effort towards determining what's considered to be premium cannabis. No item is placed on our menu without careful consideration towards its nug density, terpene profile, parent genetics, growing conditions, trichome density, color… the list goes on.
Throughout this blog, we'll share 5 standout strains on our rotating menu. Every strain mentioned on this list is worth trying; so whether you're allowing this list to guide your weekly hyperwolf.com weed delivery order, or you're just curious about what's considered 'the best' in the cannabis industry, keep reading for our top 5 strains of the week.
Mood: Sativa
Vibes: Uplifted, Happy, Calm
Terpenes: Limonene, Caryophyllene, Linalool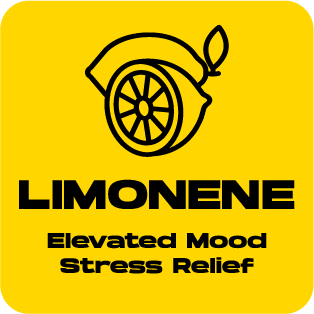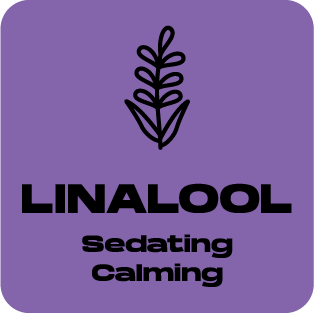 Description: Supplement your morning glass of orange juice with this creamy, citrusy strain from Cream of the Crop. High C is the perfect kickstart to any stoner's day thanks to a terpene profile that combines cerebral mood elevation with anxiety relief and calm — a triple threat to keep you moving through your day with happiness, energy, and ease.
Mood: Indica
Vibes: Creative, Relaxed, Hungry
Terpenes: Pinene, Myrcene, Limonene
Description: We know what you're thinking… What makes this Biscotti strain so naughty?
Naughty Biscotti is known to taste like sweet cookies with a spicy edge and diesel undertones; however, its flavor profile happens to be the least naughty thing about it. The high is what classifies this strain as 'naughty' because it truly hits you out of nowhere, leaving you utterly relaxed with a creative head high and buzzy physical sensation. Perfect for those PM smoke sessions, Naughty Biscotti is just one of those guilty pleasures you can't help crave.
Mood: Hybrid
Vibes: Artistic, Creative, Relaxed
Description: Legendary, fashionable, iconic… Studio 54 is easily one of the most sought-after and exclusive strains of 2023. Born from Sunset Sherbert x OZK #54, Studio 54 embodies the glitz and glamour of its namesake — without the controversy. A gassy aroma with hints of fresh fruit and tart candy fill your nose while a creative boost and artistic mindset take over to keep you moving and grooving all day long.
Mood: Hybrid
Vibes: Elevated, Calm, Balanced
Description: Bear Labs consistently releases certifiably potent cannabis concentrates and this latest strain is no exception. Featuring flavors of sugar and sweet berries, Golden Cherries is just as delicious as it sounds. The more you smoke, the more you'll crave the sugary high that leaves you feeling elevated and exceptionally stoned.
Mood: Indica
Vibes: Relaxed, Euphoric, Sleepy
Terpenes: Caryophyllene, Limonene, Myrcene
Description: Taking inspiration from the ancient divine, Anunnaki OG is a rare and exclusive strain brought to you by 3C Farms. Known for its heavy-hitting indica effects, Anunnaki OG is the culmination of all the best attributes from its parent strains, Tahoe OG and Wedding Cake. Dank earthiness with notes of pine and sour grapes are the dominant aromas; making for a pleasant smoke session from first inhale to final exhale.
Have you tried any of the 5 strains we mentioned this week? If not, we encourage you to add one of these delicious strains to your next hyperwolf.com weed delivery order. Be sure to let us know what you think by leaving us a review, and check back next week for another list of 5 strains you need to try ASAP.