Top shelf cannabis is for everybody; it's as simple as that. Everybody deserves to indulge in only the best flower on the market; however, we understand that it can be difficult to determine between the good and the bad. And that's where we come in.
We do the hard work for you, paying close attention to what's on the market in order to determine what is considered to be the 'best of the best.' To do so, we take into consideration nug density, terpene profile, parent genetics, growing conditions, trichome density, color… the list goes on.
As bonafide cannabis connoisseurs, we've made it our life's mission, and the mission of our entire company, to offer top shelf cannabis to the masses; to source only premium flower, offered at an affordable price point because that's exactly the standard that you deserve.
The strains featured throughout this blog have rightfully earned their place on our rotating menu. We've determined that the following HyperWolf strains of the week are of the highest quality, having taken into consideration every facet of the strain and individual buds the plant produces. Rest assured that each and every strain mentioned on this list is worth trying; so whether you're allowing this list to guide your weekly hyperwolf.com weed delivery order, or you're just curious about what's considered 'the best' in the cannabis industry, keep reading for our top 5 strains of the week.
Mood: Indica
Vibes: Euphoric, Hungry, Vibrant
Terpenes: Caryophyllene, Limonene, Linalool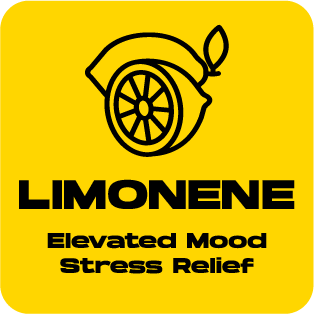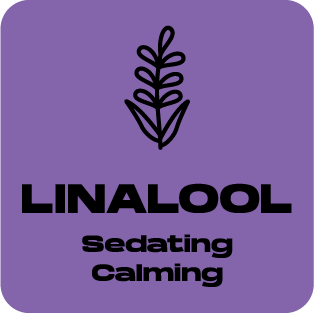 Description: We gotta Whole Lotta Runtz over here that you just gotta see to believe! Our twist on the classic Runtz strain, Whole Lotta Runtz is packed with flavor thanks to its celebrity parent genetics, Zkittlez x Gelato. With genetics like these, you're bound for a smoking experience unlike any other. Upon inhale, you'll notice a citrusy, fruity, berry flavor with a slight tanginess on the exhale. The perfect dessert strain? We'll let you be the judge of that. Such pleasant tasting notes are only a small part of why we love this strain so much because its vibrant, euphoric effects are the real star of the show.
Mood: Hybrid
Vibes: Aroused, Relaxed, Elevated
Terpenes: Limonene, Caryophyllene, Myrcene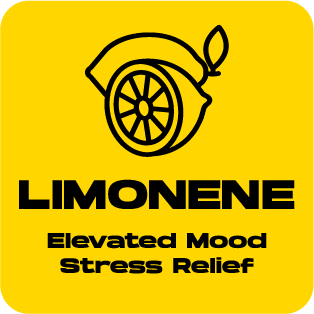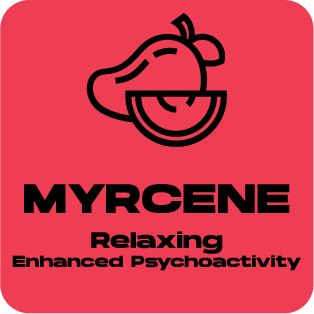 Description: It's no secret that ColdFire juice carts are really THAT good; so when the opportunity arose to bring their latest collaboration to our menu, it was a no brainer. After some creative collaboration, the LA Kush Cake juice cart was born and the world of cannabis carts was never the same again. LA Kush Cake is all flavor and intense potency; with every puff, you'll taste its notes of soap (yes, you read that right) and heavy gas. Meanwhile the potency kicks in and you're suddenly very relaxed, elevated, and even a little aroused. Needless to say, this is the cartridge strain to reach for when you want all the potency without skimping on the flavor. Oh, and did we mention that these juice carts offer the purest experience possible? An experience free from distillate, additives, and degradation is an experience worth investing in.
Mood: Indica
Vibes: Relaxed, Joyful, Sleepy
Terpenes: Caryophyllene, Limonene, Humulene
Description: West Coast Cure's CUREjoint hits every single time — that part is obvious. However, their Wedding Cake pre-roll holds a special place in our hearts because of its superior flavor and pleasant effects. Whether you're hoping to unwind after a long day or you're soothing some pre-wedding jitters, this Wedding Cake pre-roll is the one for you. Though it may be convenient, don't think even for a second that CUREjoints are sub-par; on the contrary, these pre-rolls are all flower, no shake — like you rolled it yourself. West Coast Cure's quality reputation may be the reason you pick this pre-roll up, but its flavor profile of sweet citrus and skunky decadence is what keeps you coming back for more.
Mood: Sativa
Vibes: Uplifted, Euphoric, Happy
Terpenes: Myrcene, Pinene, Caryophyllene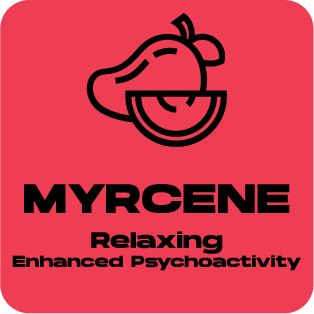 Description: Experienced smokers and novice tokers alike… be prepared to cough after just one inhale of this potent concentrate from Alpine. Strawberry Cough is no joke; its heavy hitting smoke hits just the right place to promptly encourage a cough attack, but don't let that deter you! This delicious sativa strain features notes of fresh strawberries and a skunky, berry flavor that accompanies a euphoric, happy cerebral high that's worth every cough that follows. If you're searching for the perfect daytime strain that leaves you free from anxiety, reduces stress, and promotes good vibes only, then Strawberry Cough is for you.
Mood: Sativa
Vibes: Positive, Uplifted, Creative
Terpenes: Caryophyllene, Linalool, Terpinolene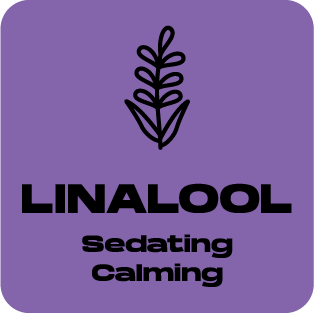 Description: There's just something about ROSE's Banana Cake strain that continually keeps us coming back for more… and more… and more. Maybe it's the flavor notes of tropical banana and creamy vanilla. Or maybe it's the strong sativa effects that leave us feeling positive, uplifted, creative, and motivated just enough to keep our social battery fully charged for longer than usual. Or maybe, just maybe, it's both its delicious flavor profile and heavy hitting effects. Whatever the reason may be, we obviously keep coming back for more and believe you will too.
Do you currently have any of our 5 strains of the week in your weed stash? Whether you do or not, we encourage you to add one of these delicious strains to your next hyperwolf.com weed delivery order. Be sure to let us know what you think by leaving us a review, and check back next week for another list of 5 strains you need to try ASAP.