Do you exclusively smoke top shelf cannabis? Us too. But that's not to brag because we wholeheartedly believe that top shelf cannabis is for everybody. With that being said, we've made it our life's mission, and the mission of HyperWolf as a whole, to offer top shelf cannabis at affordable price points to everybody — because everybody deserves premium products in their weed stash.
However, we understand that it can be difficult to sift through the good and the bad, deciding which is which. So, we're here to help.
To determine what's considered to be the 'top shelf cannabis,' we take into consideration nug density, terpene profile, parent genetics, growing conditions, trichome density, color… the list goes on.
The strains featured throughout this blog have rightfully earned their place on our rotating menu. We've deemed them to be of the highest quality, having taken into consideration every facet of the strain and individual buds the plant produces. Rest assured that each and every strain mentioned on this list is worth trying; so whether you're allowing this list to guide your weekly hyperwolf.com weed delivery order, or you're just curious about what's considered 'top shelf' in the cannabis industry, keep reading for 5 strains that you need to try this week.
Mood: Indica
Vibes: Relaxing, Soothing, Chill
Terpenes: Limonene, Linalool, Myrcene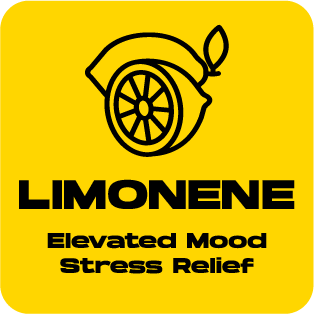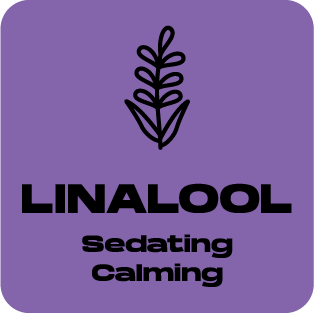 Description: Wifi OG is one of those classic strains that every stoner needs to try; however, CBX just does it right. From the light dusting of crystalline trichomes that resemble a fresh snowfall on a winter morning to the fluffy buds that give off a classic OG smell with a gassy kush kick, Wifi OG is just as beautiful as it is powerful. If you've been searching for the perfect strain to end your night on a HIGH note, this is it!
Mood: Sativa
Vibes: Happy, Aroused, Uplifted
Terpenes: Limonene, Caryophyllene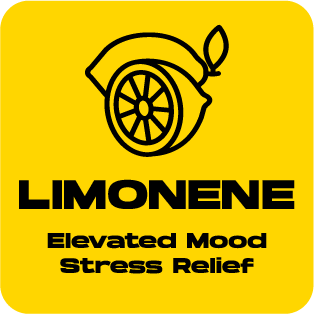 Description: If you have yet to try Biskanté from Alien Labs, take this as your sign to do so. This delicious sativa-dominant strain features a sweet and sugary flavor profile reminiscent of your favorite cookies, but with a sour citrus flavor, most notably lemon, on the exhale. As an elevated version of the classic Biscotti strain (Melonade x Biscotti), it's no surprise that this Alien Labs bud has earned its way onto our list.
Mood: Indica
Vibes: Relaxed, Happy, Calm
Terpenes: Pinene, Caryophyllene, Limonene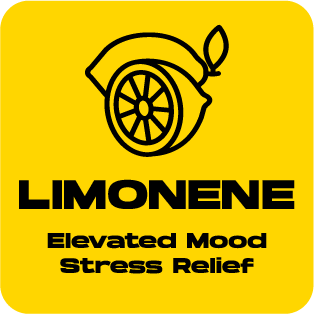 Description: This epic OG Kush phenotype from Cream of the Crop is a cult classic for a reason. A sweet and earthy aroma with a piney undertone rounds out an overall spicy taste, making this indica-dominant strain one for the books, especially if you're a fan of the classic OG high but you're searching for an elevated version worthy of the cannabis connoisseur in you.
4. Gushers — Alpine
Mood: Hybrid
Vibes: Happy, Uplifted, Relaxed
Terpenes: Limonene, Caryophyllene, Humulene
Description: A euphoric head high and relaxing body high define this indica-dominant cross between Triangle Kush and Gelato #41. Gushers from Alpine is exactly what the name suggest: sweet and fruity with a little tang and bursting with flavor — just like your old favorite snack that bears the same name. Perfect for daytime or nighttime tokes, Gushers is many stoners' favorite for a reason.
Mood: Indica
Vibes: Relaxed, Sleepy, Hungry
Terpenes: Caryophyllene, Humulene, Linalool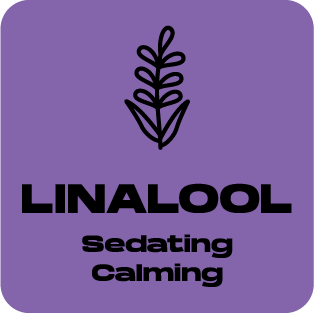 Description: We're hitting all of the classics in this week's strain picks. With that being said, we couldn't imagine finishing out this list without one of the industry's top strains, Zkittlez. We're proud to carry this delicious, award-winning bud that boasts sweet, tropical, and fruity flavors that hit your taste buds heavy with every inhale and remind you of the tasty candy we all know and love. Accompanied by a relaxing high that melts away any stress, tension, and worries of the day, Zkittlez is the perfect strain to relax and unwind before falling asleep for the night.
Do you currently have any of our 5 strains of the week in your weed stash? Whether you've answered yes or no, we encourage you to add one of these delicious strains to your next hyperwolf.com weed delivery order. Be sure to let us know what you think by leaving us a review, and check back next week for another list of 5 strains you need to try ASAP.