If you're interested in tapping into the top shelf cannabis market, and exclusively consuming only the best, we've got you covered. We understand that it can be difficult to determine between the good and the bad, so we've come up with a way to do the hard work for you.
While curating our specialized menu of top shelf cannabis, we take into consideration nug density, terpene profile, parent genetics, growing conditions, trichome density, color… the list goes on. As cannabis experts backed by years and years of experience, we've made it our mission to deliver top shelf cannabis directly to your doorstep. We infuse our time and efforts into sourcing only premium flower, offered at an affordable price point because that's exactly the standard that you deserve.
The strains featured throughout this blog have rightfully earned their place on our rotating menu. We've determined that the following HyperWolf strains of the week are of the highest quality, having taken into consideration every facet of the strain and individual buds the plant produces.
Rest assured that each and every strain mentioned on this list is worth trying; so whether you're allowing this list to guide your weekly hyperwolf.com weed delivery order, or you're just curious about what's considered 'the best' in the cannabis industry, keep reading for our top 5 strains of the week.
Mood: Indica
Vibes: Relaxed, Sedated, Elated
Terpenes: Myrcene, Caryophyllene, Pinene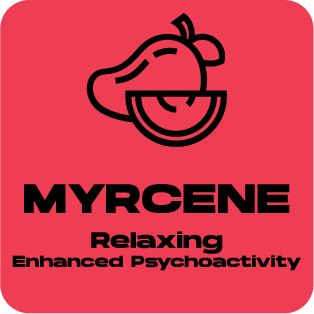 Description: There's nothing quite like the marvel that is the Northern Lights. If you haven't seen them, Alpine is bringing them to you. This indica strain is just as marvelous and euphoric as its namesake, with effects that leave you physically sedated and thoroughly relaxed from head to toe. While the strong body high takes effect, your mind soon catches up before settling into a soothed and tranquil state. Just as the Northern Lights are one of the most sought-after views in the world, so is this indica strain. Given its fame and popularity in the world of weed, we're elated to offer Alpine's take on this delicious strain, which boasts the highest potency experience possible. That said, you can enjoy Northern Lights's pleasant effects and smooth flavor profile to the fullest extent possible.
Mood: Indica
Vibes: Sleepy, Hungry, Relaxed
Terpenes: Caryophyllene, Limonene, Myrcene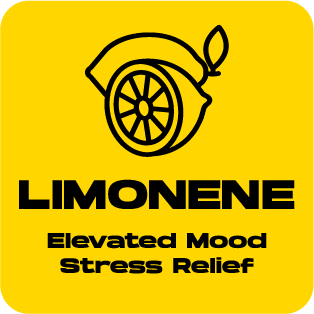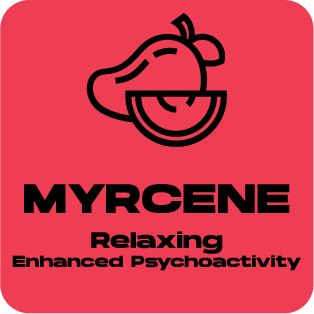 Description: Smoke Grease Monkey and those Sunday Scaries will be gone in no time because this sweet, earthy, and slightly skunky strain is just the cure you need. Born from a unique cross between GG4 x Cookies and Cream, Grease Monkey is a strong indica strain that's perfect for those lazy days spent on the couch snacking on your favorite munchies and binge watching that new Netflix series that you've been waiting for. The more you smoke, the sleepier you'll become — but with nothing on the agenda, that's definitely not a bad thing!
Mood: Hybrid
Vibes: Energized, Creative, Elevated
Terpenes: Caryophyllene, Limonene, Linalool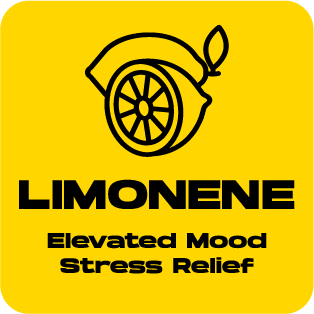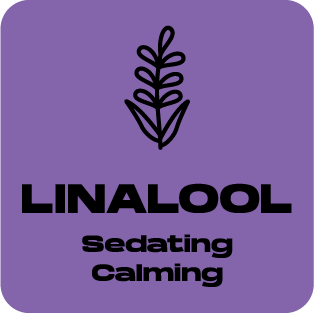 Description: Rainbow Sherbet is one of those classic, nostalgic treats that never fails to brighten your day and boost your mood. Luckily, the strain version is no different. This heavy-hitting strain from West Coast Cure offers quick onset effects that leave you feeling energized and focused with a mental edge above the rest. The perfect wake n' bake strain, Rainbow Sherbet is sweet and fruity with a tropical influence and tangy notes of blackberry and champagne upon exhale. To revisit this nostalgic treat without the additional calories, Rainbow Sherbet is the perfect choice.
Mood: Indica
Vibes: Happy, Relaxed, Sedated
Terpenes: Myrcene, Limonene, Caryophyllene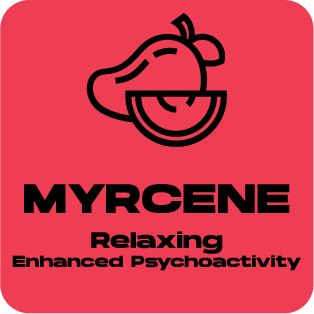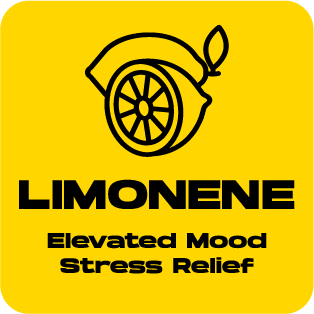 Description: GMO is easily one of the most popular strains on the market. Thanks to its savory flavor profile that easily resembles garlic, mushrooms, and onions, GMO has been elevated to legendary status and is a top choice among many of the industry experts. GMO is an indica-dominant strain created by crossing Girl Scout Cookies x Chemdawg, so while the flavor profile may lean towards savory, the nose is a bit more gassy with a hint of earthiness. With such a delicious and satisfying smoking experience, it's admittedly easy to get carried away, but BEWARE — GMO is exceptionally potent. Luckily, the effects are pleasant and will leave you feeling happy, zoned out, and absolutely melted into the couch.
Mood: Indica
Vibes: Relaxed, Soothed, Tranquil
Terpenes: Limonene, Linalool, Myrcene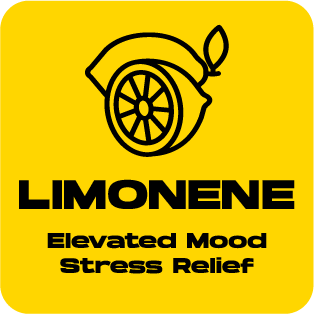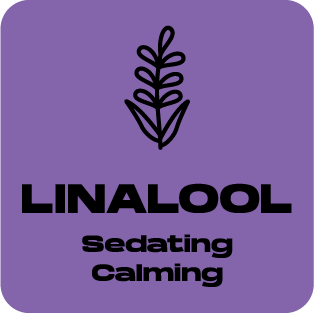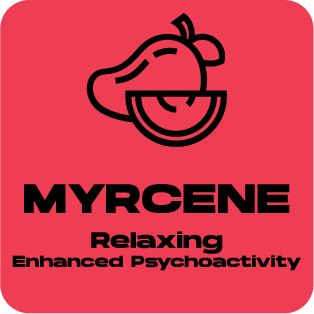 Description: If you're unfamiliar with Wifi OG, listen up! This increasingly popular strain from CBX is taking the industry by storm thanks to its high testing indica percentage that leaves you feeling extra stoney and undeniably relaxed. The perfect strain to smoke at the end of the day, Wifi OG's pleasantly relaxing effects make way for an aromatic and flavorful experience unlike any other. Each toke gives you the opportunity to indulge in the heavy lemon fuel OG kush smell with a gassy kick.
Do you currently have any of our 5 strains of the week in your weed stash? Whether you do or not, we encourage you to add one of these delicious strains to your next hyperwolf.com weed delivery order. Be sure to let us know what you think by leaving us a review, and check back next week for another list of 5 strains you need to try ASAP.