With the legalization of recreational marijuana in California came the beginning of a more diverse market for top shelf cannabis. While some brands are backed by decades of cultivation experience having grown cannabis in the black market, others are new to the game. That said, it can be difficult to differentiate between the good, the bad, and the ugly.
That's where we come in.
When it comes to top shelf cannabis, we know a thing or two. To make shopping easier on you, we curate our menu to perfection; choosing strains based on nug density, terpene profile, parent genetics, growing conditions, trichome density, color… the list goes on.
As experts in the world of weed, it's our mission to provide you with guidance; to source only premium flower, offered at an affordable price point because everybody deserves to indulge in top shelf strains. So, when we took the time to search through our collection of strains, it sparked an idea — let's share a weekly list of 5 rotating strains that our customers need to try ASAP.
The strains mentioned below are certified top shelf strains. Each and every strain one is worth trying; so whether you're allowing this list to guide your weekly hyperwolf.com weed delivery order, or you're just curious about what's considered to be 'top shelf' in the cannabis industry, keep reading for top 5 strains of the week.
Mood: Hybrid
Vibes: Elevated, Relaxed, Relieved
Terpenes: Caryophyllene, Limonene, Pinene
Description: Modified Grapes from West Coast Cure is a craft cannabis strain sent directly from heaven. Heavy on the terpene profile, Modified Grapes boasts unique flavors such as spicy, berries, and petrol to elevate the classic grape-forward notes that keep the strain tasting light and refreshing. As for the high, Modified Grapes is best enjoyed by an experienced consumer due to extremely potent effects and intense relaxation; however, this top-shelf strain can still be enjoyed by those new to the world of weed — just start slow before easing into your ideal high.
Mood: Indica
Vibes: Happy, Aroused, Sedated
Terpenes: Caryophyllene, Linalool, Limonene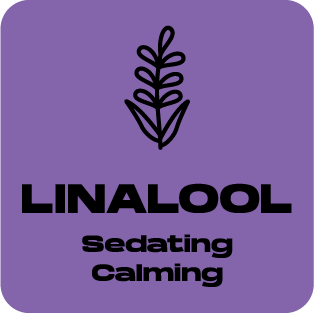 Description: For nights when you have a lot on your mind (Maybe a love triangle, perhaps?), and sleep seems nearly impossible, reach for our very own Love Triangle strain. This delicious strain is known for strong flavor notes of sweet berries with a touch of mint and a light earthy spice on the exhale — just to shake things up and keep things interesting. Classic indica effects including intense happiness and a deep sense of calm define the high, making Love Triangle the perfect top-shelf strain to spark up when you just need to relax and clear your mind.
Mood: Hybrid
Vibes: Uplifted, Happy, Relaxed
Terpenes: Caryophyllene, Limonene, Myrcene
Description: This hybrid bubble hash strain from Talking Trees is the perfect addition to your daily smoke sessions. Pro tip: Talking Trees bubble hashes are not for dabbing! Instead, we suggest using them in conjunction with flower by topping a bowl or sprinkling in your joints; that way, you can experience the full effects and flavor. Speaking of which, Sunset Layers is characterized by a strong citrus flavor with a sweet and earthy edge. As for the high, this top shelf strain is best known for its effects that leave you feeling lighter, happier, and physically relaxed from head to toe.
Mood: Hybrid
Vibes: Calm, Sedated, Alert
Terpenes: Caryophyllene, Myrcene, Limonene
Description: RS-11, otherwise known as Rainbow Sherbert #11, is the perfect pre-roll to smoke anytime of day. Known for its unique hybrid effects that leave you calm and sedated while physically relaxed but mentally alert, RS-11 boasts an equally appealing flavor profile of sweet fruit and sour citrus. Given that this a Paradise Smokes pre-roll, you can expect only the best. Each strain-specific pre-roll is packed with premium RS-11 flower, hand-rolled, and finished with a glass tip filter for the ultimate smooth smoking experience.
Mood: Sativa
Vibes: Social, Unfocused, Hungry
Terpenes: Caryophyllene, Limonene, Myrcene
Description: OG Kush is found in its purest and most flavorful form thanks to Alpine Vapor's advanced technology and expert distillation process. This slightly sativa-dominant strain is one of the most famous strains in the world of weed — and for good reason! Boasting fairly balanced hybrid effects, you can expect to feel uplifted and unfocused while extremely happy and at ease. Social, outgoing, and giggly are the best ways to describe the high, while the flavor profile leans towards a classic sour citrus flavor with hints of pine and earth. Definitely a go-to for every stoner's weed stash.
Have you smoked any of our 5 strains of the week? Whether you answered yes or no, we encourage you to add one of these delicious strains to your next hyperwolf.com weed delivery order. Be sure to let us know what you think by leaving us a review, and check back next week for another list of 5 strains you need to try ASAP.