Welcome to the legal cannabis market, where top shelf weed is not only accessible, it's more affordable than ever before. As the legal market continues to grow, it's increasingly more difficult to differentiate between the good, the bad, and the ugly in the world of weed. But that's where we come in. As your resident weed experts, we're here to guide you through your shopping experience to better curate your own weed stash from our selection of top shelf strains. 
Top shelf, high quality cannabis is our passion. To make shopping easier on you, we curate our menu to perfection; choosing strains based on nug density, terpene profile, parent genetics, growing conditions, trichome density, color… the list goes on. 
The strains mentioned throughout this blog are a few of our favorite top shelf strains this week. Each and every strain one is worth trying; so whether you're allowing this list to guide your weekly hyperwolf.com weed delivery order, or you're just curious about what's considered to be 'top shelf' in the cannabis industry, keep reading for top 5 strains of the week.
1. Medellin: West Coast Cure
Mood: Indica
Vibes: Sleepy, Chill, Hungry 
Terpenes: Caryophyllene, Myrcene, Humulene
Description: The Medellin CUREjoint is a unique hybrid cross between Wedding Cake and the industry-favorite ChemDog strain. The combination is responsible for the strain's THC-potent effects and delicious earthy sweetness with a heavy hit of pure gas on the finish. Soothing and euphoric, West Coast Cure's Medellin dives deep to relieve stagnant stress, depression, and the occasional bout of insomnia. 
Mood: Indica
Vibes: Relaxed, Sleepy, Chill
Terpenes: Caryophyllene, Limonene, Pinene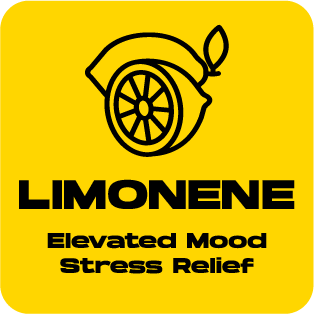 Description: Pure pleasure from start to finish, our very own PleaZure cultivar is a solid combination of Dweebs x Zhit. This unique strain is best known for its bright aroma and sweet flavor profile that perfectly accompanies its ideal indica effects. If Netflix and chill is on the agenda, PleaZure is the strain to reach for. 
Mood: Hybrid
Vibes: Relaxed, Hazy, Stimulated
Terpenes: Limonene, Caryophyllene, Myrcene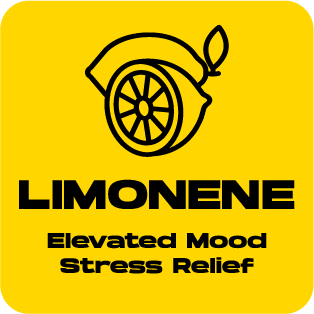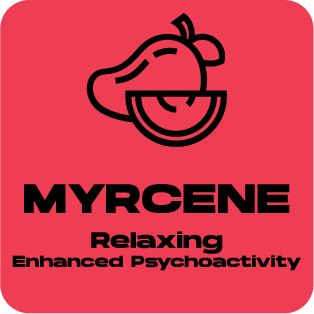 Description: Fig Farms never fails to release some of the industry's most unique and well-cultivated strains, and GMO-Sherb is no exception. Created from a genetic cross between Sherb Crasher #7 and the classic GMO strain, GMO-Sherb produces a delicious flavor profile accented by heavy indica effects. Sweet, tart candy with a gassy undertone best describes the flavor profile, while hazy cerebral effects and a tingly body buzz take over from head to toe. Easily enjoyed at any time of the day, GMO-Sherb is an excellent choice to have on hand at all times. 
Mood: Hybrid
Vibes: Calm, Focused, Aroused
Terpenes: Caryophyllene, Myrcene, Humulene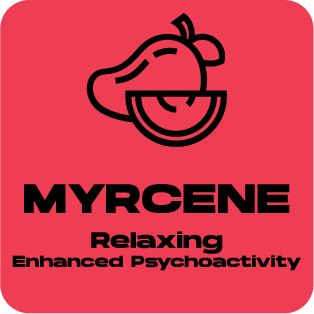 Description: Born from a cross between Acai and Black Cherry Funk, Black Cherry Gelato is a delicious hybrid that tends to lean more towards the calming end of the spectrum versus energizing. The flavor profile is best defined by notes of sweet berries with delicious apricot undertones, which is relatively unsurprising given its parent lineage. 
Mood: Hybrid
Vibes: Euphoric, Happy, Relaxed
Terpenes: Caryophyllene, Myrcene, Limonene
Description: And finally, among the top strains on our radar this week is Jelly Donutz. Just like the sweet dessert it's named after, Jelly Donutz will satisfy your cravings and keep you coming back for more. The flavor profile is best defined by tasty notes of creamy cake with a light fruitiness and a surprising grape undertone. As for the effects, Jelly Donutz offers an indica-dominant hybrid high that hits with an initial happy, euphoric lift accompanied by physical relaxation. 
Whether you've tried any of the strains mentioned above or you have yet to indulge, take this as your sign to re-up and add one of these delicious strains to your next hyperwolf.com weed delivery order. Be sure to let us know what you think by leaving us a review, and check back next week for another list of 5 strains you need to try ASAP.