New to the world of top shelf cannabis? You've come to the right place.
As experts in the weed industry, it's our responsibility to curate our digital menu with only the best. To take into consideration nug density, terpene profile, parent genetics, growing conditions, trichome density, color… the list goes on. To ensure that top shelf cannabis is delivered to your doorstep in 60 minutes or less. And ultimately to offer high quality cannabis to the masses, but at an affordable price point. 
Our highly curated menu features industry favorites, up and coming products, and a few exclusive collaborations that we've created with you in mind. When we took the time to search through our collection of strains, it sparked an idea — let's share a weekly list of 5 rotating strains that our customers need to try ASAP. 
Each and every strain mentioned on this list is worth trying. Whether you're allowing this list to guide your weekly hyperwolf.com weed delivery order, or you're just curious about what's considered 'the best' in the cannabis industry, keep reading for top 5 strains of the week. 
Mood: Indica
Vibes: Relaxed, Chatty, Creative
Terpenes: Myrcene, Limonene, Caryophyllene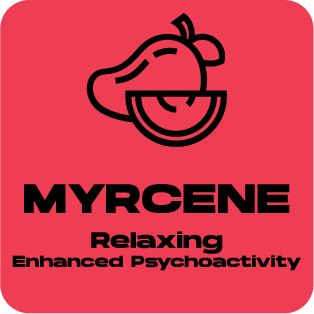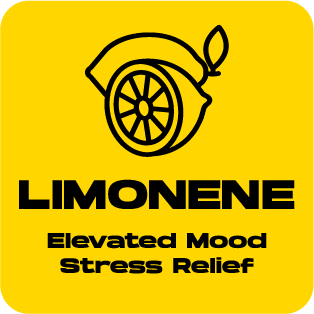 Description: How can a strain be both relaxing and stimulating? Purple Triangle from Life Cannabis Co. defies all odds with its unique effects that are said to relax your mind and body to remove stress and make room for creativity with a slight social buzz. Though use of this strain widely varies, we suggest sparking up Purple Triangle before a small house party or creative collaboration meeting. 
Mood: Hybrid
Vibes: Elevated, Relaxed, Social
Terpenes: Caryophyllene, Limonene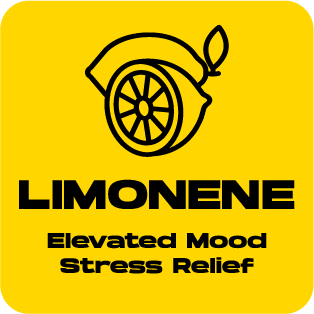 Description: Nostalgia hits heavy with Stilo Supply's Jawbreakers strain. This unique cultivar features sugary sweet notes reminiscent of the classic candy, but with a gassy edge true to classic cannabis flavors. As for the high, Jawbreakers is a solid hybrid that can elevate any night out or in. Whatever your plan is, Jawbreakers hits heavy and offers lasting effects to keep you elevated through the night. 
Mood: Indica
Vibes: Happy, Sleepy, Euphoric
Terpenes: Limonene, Myrcene, Caryophyllene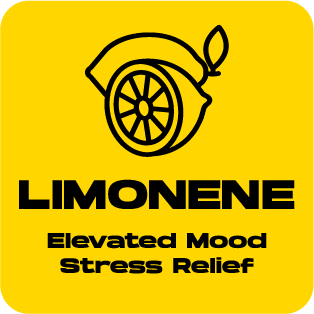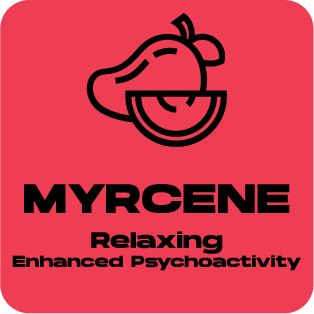 Description: Lemon Cherry Gelato is arguably one of the most popular strains in the industry, and for good reason! This delicious cultivar features notes of tart lemon and sweet cherries. Our melted diamonds cartridge consistently conveniently delivers Lemon Cherry Gelato in its purest, most flavorful form to consistently satisfy your cravings. Limonene is the top terpene, testing at an astounding 7.30% percent, which likely explains the elevating effects and distinct lemon flavor profile. Overall, our Lemon Cherry Gelato cartridge is said to leave you feeling relaxed and sleepy, but joyful and euphoric as well. 
Mood: Hybrid
Vibes: Relaxing, Heavy, Long-Lasting
Terpenes: Caryophyllene, Limonene, Myrcene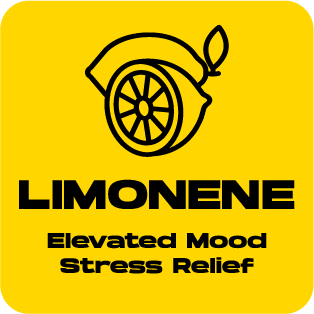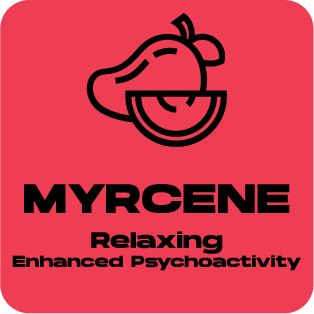 Description: You could drive to the grocery store and pick up a pack of America's favorite cookie… or, you could save yourself the trouble (and calories) and instead reach for Aracta Fire's Oreoz cartridge. This delicious strain is best known for its uber sweet flavor profile as well as its long-lasting high that leaves you relaxed for hours. Born from Cookies and Cream crossed with Secret Weapon, Oreoz is a notably heavy-hitting strain that tends to appeal more to long-term stoners with a high tolerance; however, Oreoz is the live resin vape to reach for if you're up for a challenge. As for the flavor, we mentioned it was sweet, but that could mean anything! More specifically, Oreoz may remind you of light nights roasting s'mores over a campfire, accompanied by notes of rich chocolate and diesel. 
Mood: Hybrid
Vibes: Sleepy, Giggly, Hungry
Terpenes: Limonene, Caryophyllene, Pinene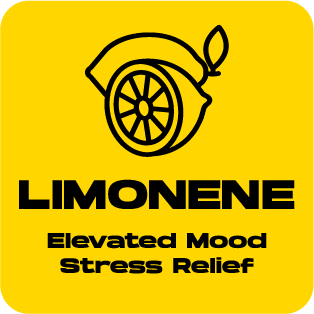 Description: We're going to let you in on an industry secret: Paradise Smokes produces some of the best pre-rolls in the game. Each joint is hand-rolled and features a glass tip filter for an exceptionally smooth smoking experience. This allows consumers to fully inhale the flavor and effects from each of the premium strains offered. In this case, the Elderberries strain is the star of the show. It offers a delicious flavor profile featuring notes of berries with a woody, fruity undertone. As for the effects, Elderberries is a classic hybrid, which often leaves stoners feeling relatively balanced between elevated and relaxed. 
Do you currently have your eye on any of our 5 strains of the week? Be sure to add one of these delicious strains to your next hyperwolf.com weed delivery order. Be sure to let us know what you think by leaving us a review, and check back next week for another list of 5 strains you need to try ASAP.