Have you ever scrolled through our digital menu completely unsure what to add to your order? Or have you ever found yourself retreating to a Google search of the 'best strains on the market?' If so, we've got you covered. 
Backed by passion and expertise, we're on a mission to offer the best of the best in the world of weed. To make your shopping experience easier, we curate our menu to perfection on a weekly basis by choosing strains based on nug density, terpene profile, parent genetics, growing conditions, trichome density, color… the list goes on. Ultimately, our goal is to deliver the best of the best directly to your doorstep in 60 minutes or less, but at an affordable price point that's easy on your wallet. So, to better help you shop on hyperwolf.com, keep reading to discover 5 strains that we think you should try this week.
1. Romulan — Pearl Pharma
Mood: Hybrid
Vibes: Elevated, Relaxed, Sedated
Terpenes: Myrcene, Caryophyllene, Pinene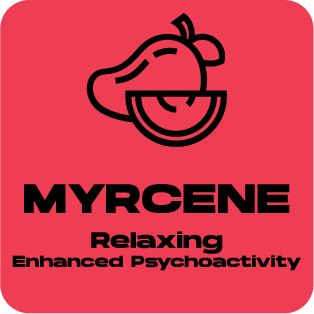 Description: If you're searching for a strong high with layered effects, look no further than Romulan from Pearl Pharma. The high kicks off with an intense smack to the face as the strong cerebral effects slowly transition into full-body waves of calm and relaxation. For those with a lower tolerance, Romulan can quickly turn sedative. Overall, its strong effects and fresh pine scent offer a unique hit that you'll crave over and over again. 
2. Nanerz — Hyperwolf
Mood: Indica
Vibes: Happy, Euphoric, Uplifted
Terpenes: Limonene, Caryophyllene, Myrcene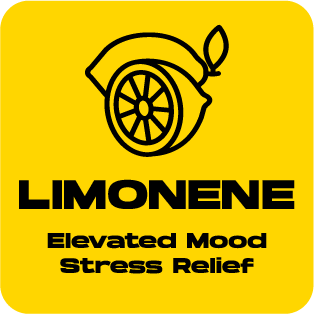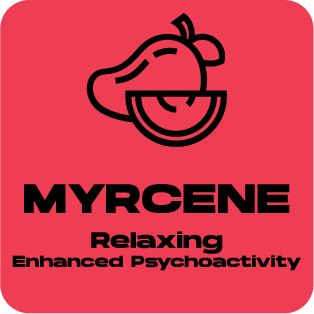 Description: If you couldn't already guess just by looking at the name, Nanerz is a fruit-forward strain. But don't let the name fool you, Nanerz is not for the faint of heart. The flavor profile is undeniably fruity with notes of apple and pear, floral and candy, and just a hint of diesel on the exhale. But the creamy, delicious smoke is where the real magic comes from. From first inhale to final exhale, Nanerz exudes positive vibes and a level of happiness that can only come from the perfect cannabis strain. 
Mood: Hybrid
Vibes: Happy, Content, Buzzed
Terpenes: Myrcene, Ocimene, Pinene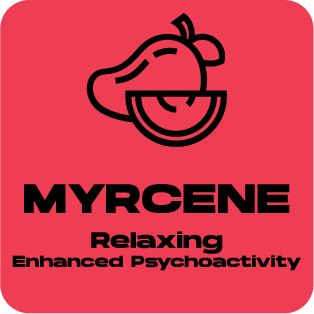 Description: Created from a Hindu Kush phenotype, Raspberry Sauce from Arcata Fire is… fire. Creamy, decadent vanilla combines with fresh raspberries for an unmatched flavor experience from start to finish. But that's not all — the high kicks in soon after the first hit, and with it comes feelings of intense happiness and contentment. The more you smoke, the higher you'll feel as a sensational body buzz spreads from head to toe. 
Mood: Hybrid
Vibes: Creative, Happy, Euphoric
Description: Milk + Honey from Paradise Smokes is like a warm hug with each and every inhale. From the very first puff, this delicious, jumbo-sized pre-roll is on a mission to deliver enhanced well-being and a greater sense of self. Stoners who've smoked Milk + Honey report back with a creative high that leaves them especially happy and euphoric before full-on relaxation takes over. 
Mood: Hybrid
Vibes: Uplifted, Energetic, Happy
Terpenes: Limonene, Pinene, Caryophyllene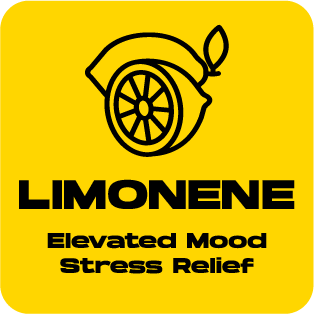 Description: And finally, Lemonatti concludes our list of 5 strains that you need to try this week. Created by crossing two of the most popular strains in the world of weed, Gelonade and Biscotti, Lemonatti is a powerhouse from start to finish. Its sativa-dominant hybrid effects are sure to leave you with just the boost you need to get up and moving for the day. Stoners who've smoked Lemonatti report uplifted energy, happiness, and even an elevated focus that follows each puff of sour lemon goodness. 
Have you smoked any of our 5 strains of the week? Whether you answered yes or no, we encourage you to add one of these delicious strains to your next hyperwolf.com weed delivery order. Be sure to let us know what you think by leaving us a review, and check back next week for another list of 5 strains you need to try ASAP.