Why sacrifice your budget when you can smoke top shelf, exclusive cannabis products at an affordable price point?
We devote a large portion of our time and attention towards curating a menu full of the best strains in the business; determining what's considered to be the 'best of the best' by analyzing nug density, terpene profile, parent genetics, growing conditions, trichome density, color… the list goes on. You deserve to indulge, so why not indulge in the HyperWolf strains of the week?
The strains mentioned throughout this blog are your gateway to the world of top shelf cannabis. Each and every strain is worth trying, so whether you're allowing this list to guide your weekly hyperwolf.com weed delivery order, or you're just curious about what's considered 'the best' in the cannabis business, keep reading for our top 5 strains of the week.
Mood: Indica
Vibes: Relaxed, Drowsy, Euphoric
Terpenes: Limonene, Myrcene, Caryophyllene
Description: Taking no prisoners, Kremlin Kush is a heavy hitter for even the most experienced of stoners. Its killer terpene profile reveals exceptionally high percentages of limonene (1.20%), myrcene (1.19%), and caryophyllene (0.90%), all of which play a role in earning Kremlin Kush its strong reputation. As far as flavor goes, Kremlin Kush stays true to its kush heritage, offering a smooth and herbaceous smoke accompanied by unmistakable hits of earth and gas. If you have yet to add Kremlin Kush to your stoner bucket list, take this as your sign to do so.
Mood: Hybrid
Vibes: Elevated, Relieved, Positive
Terpenes: Limonene, Caryophyllene, Myrcene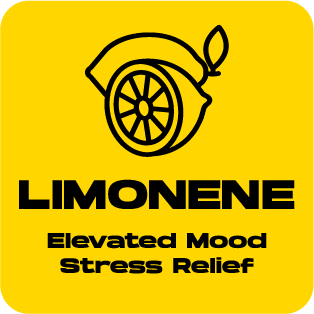 Description: Pink Runtz is a must-try strain for both cannabis connoisseurs and novice smokers alike. Born from a delicious cross between two of the industry's most popular cultivars, Skittles and Gelato, Pink Runtz combines sweet aromatics with a berry flavors and a gassy exhale to round out the smoke. These trichome-dense buds will have you feeling just fine while elevating your headspace to leave you feeling happier than before you sparked up.
Mood: Indica
Vibes: Relaxed, Calm, Euphoric
Description: Whenever Stuntz is available, it doesn't last long. This coveted strain is the perfect bud because it's packed with flavor and keeps you calm and relaxed while a light euphoria kicks in to elevate your mood. And to make your smoke session easier than ever, Stilo's expertly rolled pre-rolls contain a full gram of this delicious cultivar so you can skip the prep work and get straight to the smoke.
Mood: Hybrid
Vibes: Elevated, Relaxed, Positive
Description: If you've never heard of Quasi-Mota, you're not alone. This unique cultivar is hard to track down, but Arcata Fire did the impossible. Named after a second-generation dry farmer, Quasi-Mota balances a light and tropical aroma with an admittedly overpowering note of sweet bubblegum that smacks you in the face, but keeps you coming back for more. So sure, maybe Quasi-Mota isn't the most widely recognized strain in the world of weed, but it captures the very essence of California cannabis and may just be your new favorite.
Mood: Hybrid
Vibes: Euphoric, Relaxed, Happy
Terpenes: Caryophyllene, Myrcene, Limonene
Description: Few strains have reached legendary status in cannabis culture; however, the Girl Scout Cookies cultivar has achieved such a feat. This popular bud is born from a genetic cross between OG Kush and Durban Poison, making way for a sweet and earthy aroma and waves of full-body relaxation.
Have you smoked any of the five strains mentioned above? If not, we encourage you to add one of these delicious strains to your next hyperwolf.com weed delivery order. Be sure to let us know what you think by leaving us a review, and check back next week for a fresh list of 5 strains you need to try ASAP.