Top shelf cannabis is our passion. As self-appointed cannabis connoisseurs, we've made it the mission of our entire company to provide you with a curated selection of top shelf strains. In order to do so, we source only premium flower offered at an affordable price point because everybody deserves to indulge in high quality cannabis.
To determine what's considered to be 'top shelf,' we take into consideration nug density, terpene profile, parent genetics, growing conditions, trichome density, color… the list goes on.
Not only are the strains mentioned below featured on our rotating menu, but they're truly top shelf; taking into consideration every facet of the strain and individual buds the plant produces. Rest assured that each and every strain mentioned on this list is worth trying; so whether you're allowing this list to guide your weekly hyperwolf.com weed delivery order, or you're just curious about what's considered 'the best' in the cannabis industry, keep reading for top 5 strains of the week.
Mood: Indica
Vibes: Uplifting, Soothing, Relaxed
Terpenes: Caryophyllene, Limonene, Myrcene
Description: Gelato 41 is most commonly found crossed with another strain; however, on its own, Gelato 41 is a gassy and robust indica-dominant hybrid strain that's worthy of an individual spotlight. Created by crossing Sunset Sherbet with Thin Mint GSC, Gelato 41 from CannaLuca is potent yet balanced; uplifting yet soothing; gassy yet pleasant. Its contrasting nature is what adds to the magic and makes this strain from CannaLuca such a standout on our menu.
Mood: Hybrid
Vibes: Elevated, Euphoric, Relieved
Description: Remember when we mentioned that Gelato 41 is a commonly crossed strain? Well, Wipeout from Connected Cannabis Co. is the perfect example. This delicious cross between Gelato 41 and Do-Si-Dos creates an indica-dominant hybrid strain that is sure to end your smoke session with a wipeout. Its strong and heavy high is accompanied by a delicious flavor profile and enough good vibes to last you through the night.
Mood: Indica
Vibes: Sleepy, Relaxed, Calm
Terpenes: Caryophyllene, Terpinolene
Description: If you've never inhaled a West Coast Cure disposable, then take this as your sign to do so. At the risk of sounding dramatic, these disposable CUREpens are life changing and offer one of the smoothest smoking experiences on the market. Incredibly discreet and nearly undetectable, each disposable is sleek and filled with a full 1g tank of ready-to-go Gas OG cannabis concentrate. Known for its pungent flavor profile that's accompanied by a soothing high that preps you for a stress-free night of blissful relaxation, Gas OG is the perfect strain to add to your normal weed rotation.
Mood: Sativa
Vibes: Psychotropic, Elevated, Productive
Terpenes: Myrcene, Caryophyllene, Limonene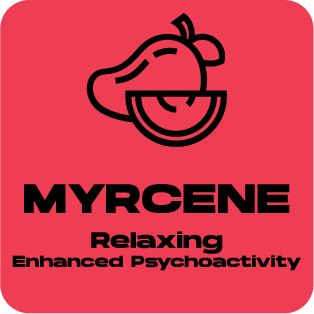 Description: The natural version of the psychedelic, our very own L.S.D strain produces an incredibly powerful psychoactive effect similar to that of the famous hallucinogenic. Boasting an aroma featuring musky, earthy, floral notes and a flavor profile of citrus and chestnut, this go-to strain combines a cerebral high with a grounded smoking experience. While we don't suggest trying the synthetic L.S.D, we do encourage you to give this more natural approach a try.
Mood: Hybrid
Vibes: Uplifting, Calming, Energetic
Terpenes: Myrcene, Caryophyllene, Pinene
Description: Strawberry Lemonade is most likely your go-to summer drink (or at least some variation of it), and now, it's your go-to weed strain. These delicious diamonds from Bear Labs feature a rich terpene profile accompanied by a sativa-leaning high that will leave you feeling bright, motivated, and ready to tackle the day. As you may have already guessed, the Strawberry Lemonade strain features a delicious flavor profile that's reminiscent of the nostalgic drink — fresh strawberries, tart lemon, and a skunky undertone hit your tongue on every hit and leave you craving more.
Do you currently have any of our 5 strains of the week in your weed stash? Whether you answered yes or no, we encourage you to add one of these delicious strains to your next hyperwolf.com weed delivery order. Be sure to let us know what you think by leaving us a review, and check back next week for another list of 5 strains you need to try ASAP.