We're passionate about introducing you to the world of top shelf cannabis, but without sacrificing affordability. With a team of experts behind us, we're always searching for the best strains in the business, and invest our time and effort towards determining what's considered to be the 'best of the best' by analyzing nug density, terpene profile, parent genetics, growing conditions, trichome density, color… the list goes on.
As experts in our craft, we've put it upon ourselves to provide you with the best of the best in the world of weed; to source only top shelf flower and other cannabis products, offered at a price point that doesn't force you to sacrifice your budget. You deserve to indulge, so why not indulge in the HyperWolf strains of the week?
Not only are the strains mentioned below featured on our rotating menu, but they're of the highest quality. Rest assured that each and every product mentioned on this list is worth trying; so whether you're allowing this list to guide your weekly hyperwolf.com weed delivery order, or you're just curious about what's considered 'the best' in the cannabis industry, keep reading for top 5 strains of the week.
Mood: Indica
Vibes: Relaxed, Sleepy, Sedated
Terpenes: Limonene, Myrcene, Linalool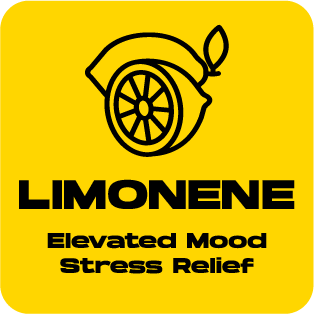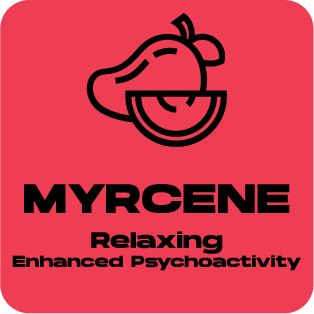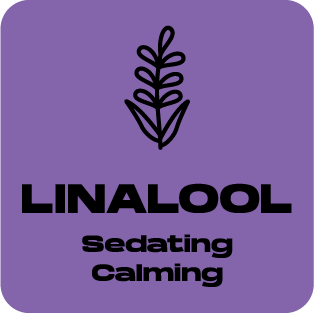 Description: A fan-favorite from Alien Labs, Xeno is a delicious blend of sweet citrus candy with a diesel undertone on the nose. Absolutely loaded with trichomes, it should come as no surprise that Xeno is bursting with flavor reminiscent of Trix cereal and heavily influenced by its unique Zkittlez x Kush Mints lineage. A touch of subtle sweetness from Zkittlez hits the tongue while the gassy notes from Kush Mints begin to take over. This delicious strain will have you feeling a bit spacey at times, so we'd suggest reaching for this indica-dominant hybrid during the PM hours while settling in and relaxing for the night.
Mood: Indica
Vibes: Relaxed, Happy, Euphoric
Terpenes: Myrcene, Limonene, Caryophyllene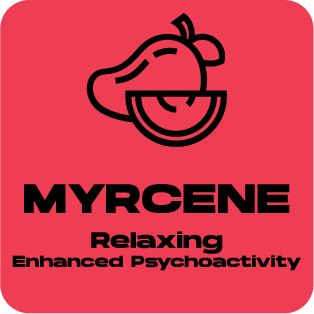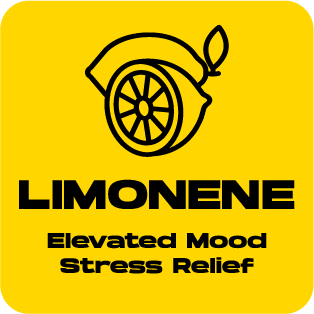 Description: Life Cannabis Co. is a leader in the cannabis brand sustainability movement, and we're proud to back their efforts and carry their incredible strains, including Triangle Kush. This delicious indica-leaning hybrid is incredibly relaxing, yet euphoric enough to introduce a dose of creativity to your high. Its pleasant effects are accompanied by a pungent nose that gives accurate insight into its earthy flavor profile that makes way for a skunky finish. Good vibes and an even better mood define this strain, so we'd suggest picking it up when work is finished for the day and you'd like to unwind.
Mood: Sativa
Vibes: Energetic, Uplifted, Talkative
Terpenes: Myrcene, Pinene, Caryophyllene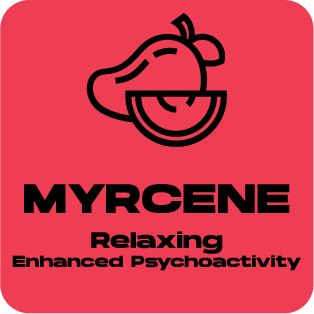 Description: Notorious in the world of weed, we're proud to offer Strawberry Cough in our very own lineup of concentrates. Sweet flavors of fresh strawberry overcome your senses while a subtle skunkiness balances out the flavor profile. This potent strain hits every single time and tends to induce a cough attack almost immediately upon exhale. Once the attack has settled and the high takes into effect, you'll find that every cough was worth the pleasant effects that ensue. Strawberry Cough is the perfect strain to enjoy whenever you find yourself needing a boost of energy and motivation; whether that's first thing in the morning, during the mid-afternoon slump, or even before a first date to introduce a bright and energetic edge. Whatever the social occasion may be, Strawberry Cough is the strain to reach for.
Mood: Hybrid
Vibes: Euphoric, Creative, Calm
Terpenes: Caryophyllene, Limonene, Myrcene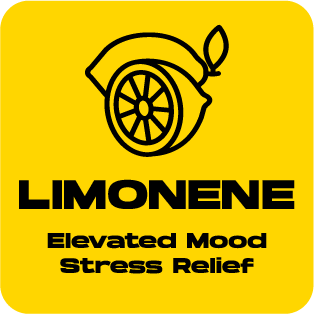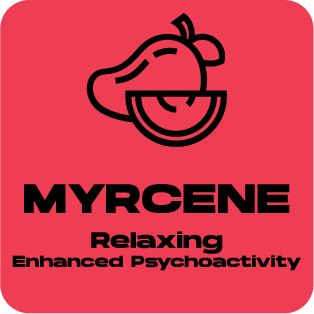 Description: If you couldn't already tell by the time, Jealousy causes envy among anybody who knows that you're in possession of this delicious strain. From start to finish, Jealousy from West Coast Cure offers a smoking experience unlike any other. As a hybrid cross between Sherbet Bx1 x Gelato 41, each nug emits a sweet and gassy aroma that can be easily attributed to its unique parent genetics. While its flavor profile and aroma may take center stage upon inhale, Jealousy's incredible high is the real star of the show. Euphoric and creative, this hybrid is perfect for any time of day, but especially for those moments when you'd like to feel mentally calm and relaxed but physically vibrant and uplifted.
Mood: Indica
Vibes: Euphoric, Elevated, Relaxed
Terpenes: Caryophyllene, Linalool, Myrcene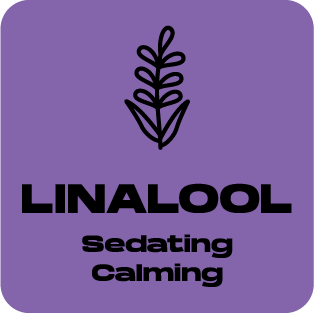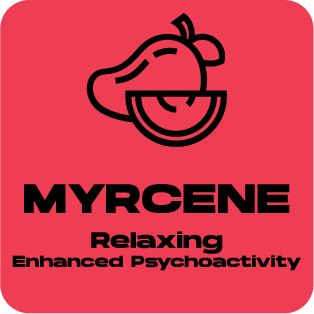 Description: To round out our list of this week's HyperWolf strains of the week, we had to include Skywalker from Rove for its unique Blueberry x Mazar lineage, delicious berry-spiced flavor profile, and blissful high that sends your body to a galaxy far, far away. Its soothing indica influence takes center stage, pushing your body towards physical relaxation and easing your mind, while your tastebuds delight in a pungent fruitiness.
Do you currently have any of our 5 strains of the week in your weed stash? Whether you answered yes or no, we encourage you to add one of these delicious strains to your next hyperwolf.com weed delivery order. Be sure to let us know what you think by leaving us a review, and check back next week for another list of 5 strains you need to try ASAP.