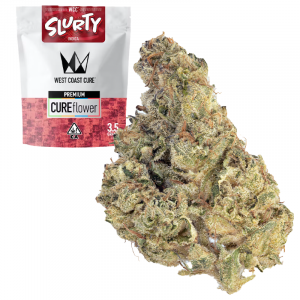 Mood: Indica
Vibes: Creative, Relaxed, Euphoric
Description: West Coast Cure's Slurty strain is an amazing cultivar that truly has it all – looks, smell, and taste. The buds have a beautiful mix of deep green and purple, with vibrant orange pistils and a generous coating of white trichomes. The smell is just as divine – a creamy floral scent with a hint of gas and sweet candy notes. And the taste is equally captivating, starting with a zesty orange sweetness and finishing with a satisfying kush and earthy exhale. This strain is meant to put you in a euphoric state while keeping you relaxed and boosting your creative vibes.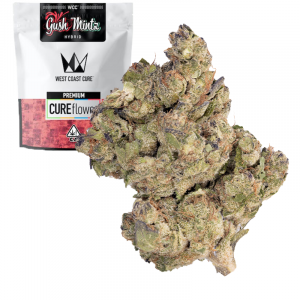 Mood: Hybrid
Vibes: Elevated, Relaxed, Happy
Description: Combining Kush Mintz, F1 Durban, and Gushers in a triple alliance, Gush Mintz brings together stunning looks and potent effects. These flowers are dense and have a velvety purple color with vibrant amber pistils. Plus, they smell like a delicious caramel cappuccino with a hint of kush. This strain offers an energizing pine and sweet maple syrup experience, perfect for a mid-day lift. Just a friendly tip for newbies: make sure you have a comfy spot to nap after enjoying this remarkable strain!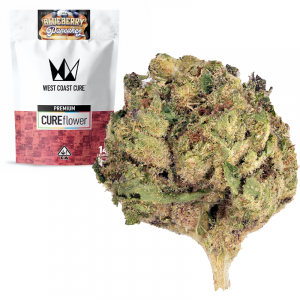 Mood: Indica
Vibes: Uplifted, Blissful, Calm
Description: Kickstart your morning with West Coast Cure's Blueberry Pancakes. Instead of being syrupy, these buds are sticky with ripe trichomes. They smell like a heavenly mix of creamy blueberries, sweet grapes, and fresh-baked dough, and when you light them up and take a hit, your taste buds are treated to an explosion of tangy berries and smooth creaminess. These Blueberry Pancakes, like a calming soul-soother, will give you a deeply relaxing body high that melts away the stresses of everyday life.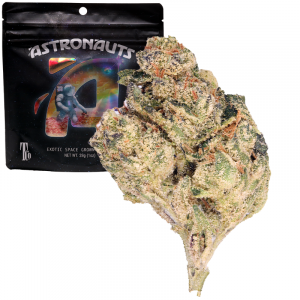 Mood: Hybrid
Vibes: Relaxed, Chill, Hungry
Description: Get ready to indulge in some delicious gummy goodness, minus the calories! Space Gummies is a celestial strain that'll give your mind a euphoric rush, just like a sugary surge. With its sweet and earthy aroma, complemented by hints of Kush, this hybrid cultivar strikes the perfect balance between an uplifting bliss and a calming body buzz.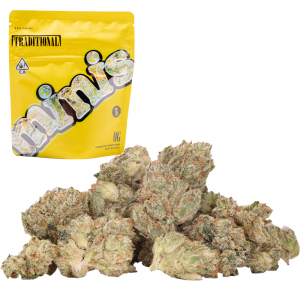 Mood: Indica
Vibes: Relaxed, Chill, Hungry
Description: As classic as a pair of blue jeans, but as potent as a heavyweight champ, OG is a stoner's go-to. With a flavor profile that's earthy and woody with complementary notes of pine and skunk, this strain is like a hike through the mountains in your mouth. As for the high, OG is the perfect strain for when you want to keep it old school and stay grounded. So grab your favorite vinyl record, put on some shades, and get ready to chill with Traditional's take on the industry classic OG.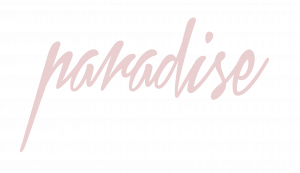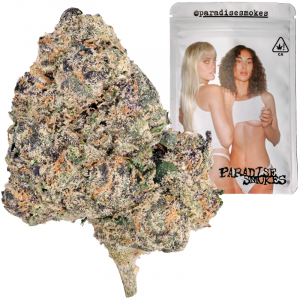 Mood: Indica
Vibes: Euphoric, Relaxed, Blissful
Terpenes: Myrcene, Limonene, Caryophyllene
Description: Elderberries is renowned for its medicinal qualities, and this indica strain from Paradise Smokes is no exception. Created from the combination of Lemon Cherry Gelato and Gelato 41, Elderberries boasts delightful hints of juicy berries, zesty lemon, and sweet cherry, providing a euphoric, relaxing, and blissful experience. Unquestionably, this exquisite strain guarantees both therapeutic benefits and a truly pleasurable sensation.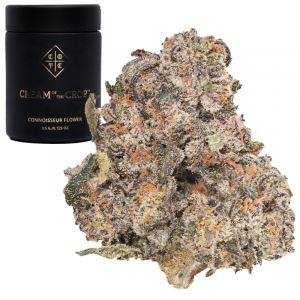 Mood: Indica
Vibes: Chill, Sleepy, Hungry
Terpenes: Limonene, Caryophyllene, Myrcene
Description: Bred from a combination of Apples & Bananas and White Runtz, El Capitan is a beloved strain with a unique blend of gassy and fruity scents, accompanied by a sweet yet spicy flavor profile. The effects of El Capitan encompass a mood-enhancing and soothing high, which proves effective in addressing persistent pain, stress, and anxiety.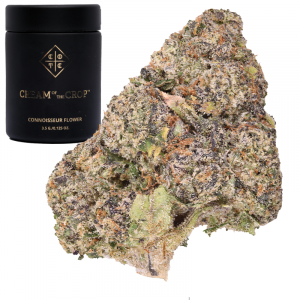 Mood: Hybrid
Vibes: Blissful, Happy, Tranquil
Terpenes: Limonene, Nerolidol, Caryophyllene
Description: Lip Smacker emerges from a fusion of Jet Fuel and Runtz, creating an irresistible sweetness accompanied by a potent diesel aroma and delicate fruity undertones. The euphoric embrace of Lip Smacker is a gentle immersion into a cloud of bliss, courtesy of its prominent terpenes: limonene, nerolidol, and caryophyllene. A versatile companion throughout the day, this strain paves your way to happiness and tranquility.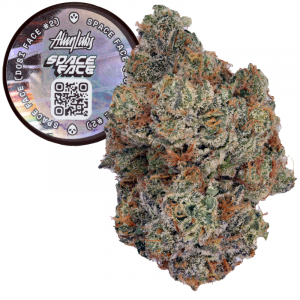 Mood: Hybrid
Vibes: Giggly, Relaxed, Elevated
Description: Unleash your inner astronaut with Space Face, the cosmic voyage your senses have been craving. Ignite your imagination and launch into a world of giggly relaxation with each tantalizing hit. As you inhale, brace yourself for an otherworldly blend of pungent and powerful kush that'll leave you with a grin as big as the universe itself.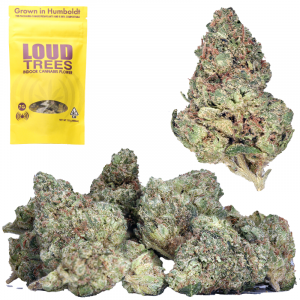 Mood: Hybrid
Vibes: Blissful, Tranquil, Enchanted 
Terpenes: Limonene, Linalool, Caryophyllene
Description: Vanilla Mintz is your gateway to serene bliss! Prepare to be transported to a realm of tranquility as this remarkable strain offers a harmonious blend of effects that are nothing short of enchanting. Whether you're seeking solace after a long day or a natural remedy for what ails you, Vanilla Mintz is your faithful companion. Embrace the warm embrace of this unique cultivar, and let it elevate your experience to new heights.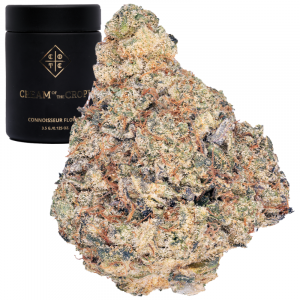 Mood: Indica
Vibes: Blissful, Sedated, Comfortable
Terpenes: Caryophyllene, Limonene, Pinene
Description: Meet Falkor, an enchanting indica-dominant strain derived from Animal Mintz and G-Wiz. Its sweet, pungent aroma evokes a magical forest filled with minty freshness and fruity delights. Experience stress relief and bliss as Falkor gently couch-locks and comforts you. Enhanced by terpenes caryophyllene, limonene, and nerolidol, it weaves therapeutic magic, transporting you to a realm of serenity and joy.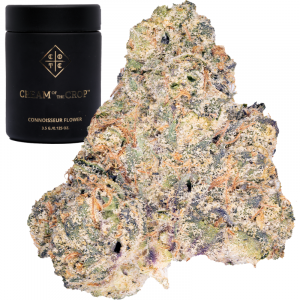 Mood: Indica
Vibes: Soothed, Relaxed, Calm
Terpenes: Limonene, Caryophyllene, Linalool
Description:Fire Junky is an exquisite indica-dominant strain that sparks a passion for relaxation and tranquility. Crafted from the fusion of Acai Gelato and Sherbert Bx1, it delights the senses with a sweet and spicy flavor, grounded by earthy undertones. Infused with caryophyllene, limonene, and humbleness, Fire Junky offers stress-relieving properties that soothe the mind, body, and soul.