As we continue to grow and expand, one guiding principle remains the same: To offer high quality cannabis from top notch brands at a price point that won't break the bank. We believe that everybody deserves to indulge in the best weed on the market. However, we equally understand that differentiating between the good and the bad is half the challenge of navigating the legal weed market. So, let us do the hard work for you. 
Taking into consideration nug density, terpene profile, parent genetics, growing conditions, trichome density, color, and a number of other factors, we're able to determine what's considered to be of the highest quality so you don't have to. We source only premium flower so that you can rest easy knowing that the best weed in Southern California will show up at your doorstep in 60 minutes or less. 
For the past few months, we've been compiling a list of 5 weekly strains that we think you should add to your next hyperwolf.com weed delivery order. With no plans to stop this feature anytime soon, we're continuing the weekly tradition and sharing the next batch of strains that we can't recommend enough.
Whether you're allowing this list to guide your weekly hyperwolf.com weed delivery order, or you're just curious about what's considered 'the best' in the cannabis industry, keep reading for top 5 strains of the week. 
Mood: Indica
Vibes: Relaxed, Sleepy, Hungry
Terpenes: Caryophyllene, Limonene, Linalool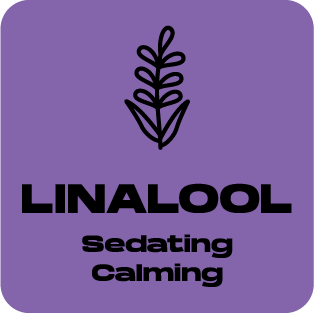 Description: Very few things ignite pure pleasure — our PleaZure 2 Gram Slam is one of them. This sultry indica strain is named for its indulgent effects that awaken your senses and please your taste buds. Its bright aroma and sweet flavor profile alone is memorable, but then the effects kick in and PleaZure becomes unforgettable. Best suited for a laidback night in, PleaZure is exactly what you'd expect… Pure pleasure from first inhale to final exhale. But don't take our word for it, experience true PleaZure for yourself. 
Mood: Hybrid
Vibes: Elevated, Relieved, Comforted
Terpenes: Limonene, Nerolidol, Caryophyllene
Description: Summer is quickly approaching and nothing is more suitable than Cream of the Crop's Georgia Peaches strain. This sweet and fruity cultivar smells incredible, to say the least, and offers an indica-dominant hybrid high that's perfect for those long, hot summer nights. Born from a unique cross between premium cuts of Gelatti and Kush Mints, Georgia Peaches features an aroma of bright citrus and sweet fruit with just the right amount of earthiness to keep you smelling the flower jar over and over again. Once you've fully indulged in the aroma alone, you'll turn your attention to a high that leaves your body feeling free of all stress while your spirit is uplifted in just a few puffs. 
Mood: Hybrid
Vibes: Relaxed, Euphoric, Creative
Terpenes: Caryophyllene, Limonene, Myrcene
Description: Gelato 41 is an industry-favorite strain that you'll often find crossed with other cultivars to create some of the most popular buds on the market. However, Gelato 41 occasionally makes an appearance all on its own, and is memorable in its own right. Born from a phenotype of Thin Mint Girl Scout Cookies crossed with Sunset Sherbet, Gelato 41 leans more towards the indica side of the spectrum for a pleasant, uplifting head high. Best enjoyed in the AM hours on days when creativity is required and relaxed stimulation is necessary, Gelato 41 continues to stun with a flavor profile that's best described as a gassy hit of baked goods. 
Mood: Sativa
Vibes: Elevated, Creative, Productive
Terpenes: Myrcene, Terpinolene, Ocimene
Description: Created by a genetic cross between Tahoe OG and Blue Dream, Electric Lemonade is exactly the sativa strain you've been searching for. Physical energy and mental creativity define the effects while the aroma and flavor profile is exactly what you'd expect. Upon first inhale, you'll notice a strong sour lemonade aroma with a similar flavor profile to further awaken your taste buds and ignite your senses. In a bad mood? Reach for Electric Lemonade. In a good mood? Reach for Electric Lemonade. Basically what we're trying to say is this: Electric lemonade is the perfect strain to keep you moving and grooving through your day, despite the circumstances. 
Mood: Indica
Vibes: Sleepy, Hungry, Chill
Terpenes: Caryophyllene, Myrcene, Linalool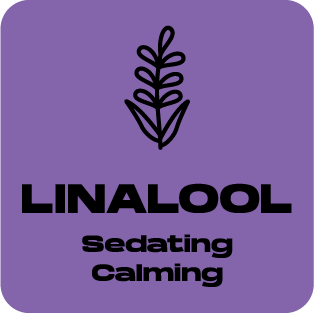 Description: Relief and relaxation is the name of the game with Alpine's Skywalker cartridge. Perfect for chill nights after a long day, Skywalker will easily help you unwind when the time is right. Its pleasant effects are made even better with notes of pine, diesel, and spicy citrus taking over your taste buds with each and every inhale. 
Do you currently have any of our 5 strains of the week in your weed stash? If not, be to add a few of these delicious strains to your next hyperwolf.com weed delivery order. In the meantime, let us know what you think by leaving a review, and check back next week for another list of 5 strains you need to try ASAP.