Have you ever fantasized about fleeing to a sunny valley where the atmosphere is fragranced with vineyards and blooms? 
Welcome to Temecula, California, Southern California's hidden gem. You've probably heard whispers about this charming town between San Diego and Los Angeles, but are you ready to discover its secrets?
A sip of award-winning Cabernet Sauvignon at one of their renowned wineries will have your palate dancing in delight. And that's just for starters.
The rugged beauty of Santa Rosa Plateau Ecological Reserve offers breathtaking hiking trails. Stroll through Old Town Temecula for an immersive historical experience, or get lost among local farmers' markets showcasing our fertile soil's best produce.
Ready for the ride? Let's dive in and explore some of Temecula Valley's best gems together!
Temecula's Wine Country
For those who appreciate the art of winemaking, Temecula Valley in Southern California is an idyllic destination. This top 10 wine destination offers more than just award-winning wines – it's an experience. The picturesque vineyards and the charming town of Temecula provide a perfect backdrop for savoring these fine wines.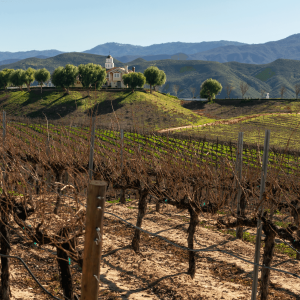 Discovering the Temecula Valley Wine Region
The area's loveliness is not only in its scenery but also in its variety. From Cabernet Sauvignon to sparkling wine, each winery here showcases unique grape varietals that thrive thanks to the valley breezes from nearby San Diego. As you wander along vineyard trails or participate in one of their many weekly travel inspirations events, every sip feels like a journey through Southern California's viticulture history.
A visit is complete with stepping into some of their award-winning establishments, such as Robert Renzoni Vineyards. But don't worry if your palate craves variety – there are over 40 wineries scattered throughout this southern California wine country ready to welcome visitors.
Savoring Award-Winning Wines
You'll quickly understand why this region has earned international acclaim once you taste what it offers. Each bottle tells a story about the soil it was grown on and how dedicated vintners crafted them using traditional techniques blended with modern innovations.
In particular, watch for labels boasting "American Viticultural Area." These denote high-quality wines made using grapes exclusively harvested within designated regions – including our beloved Temecula. So when raising your glass filled with delicious cabernet sauvignon or crisp chardonnay, remember: You're not just sipping wine; you're partaking in a story centuries in the making.
As for those who crave more than just wines, fear not. Temecula's burgeoning craft beer scene offers plenty of opportunities to enjoy local brews. Craft breweries offer unique blends that showcase the innovative spirit this region is known for.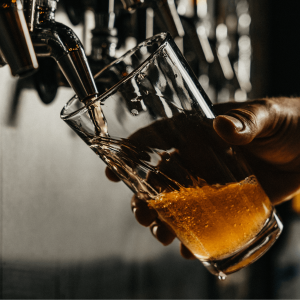 Things to Do in Temecula
The charming town of Temecula, California, is a dream destination for outdoor enthusiasts and culture lovers alike. Tucked away in Southern California's wine country, it offers an eclectic mix of activities that cater to all interests.
Outdoor Adventures and Activities
Southern California's sunshine beckons you outdoors with endless opportunities for adventure. The region brims with beautiful hiking trails to soak up the natural beauty on foot. Lake Skinner, located nearby, invites water enthusiasts to enjoy fishing or sailing across its tranquil waters.
If exploring diverse ecosystems intrigues you, visiting the Santa Rosa Plateau Ecological Reserve should be on your itinerary. This sanctuary houses unique plant species and provides glimpses of wildlife native to Southern California.
Cultural Delights in Temecula
Town Temecula isn't just about breathtaking landscapes; it's also a hub of cultural experiences waiting to be explored by curious travelers like yourself. You'll find local museums rich with history ready to pique your curiosity and theaters hosting stage productions sure to keep you entertained.
Festivals are another hallmark feature here – from food festivals showcasing mouthwatering cuisine using locally sourced ingredients at weekly markets or vineyard trails leading up-close encounters with award-winning wines during wine festival season (Cabernet Sauvignon anyone?). There's never a dull moment when visiting this part of SoCal gem known for its small-town atmosphere yet big-time fun spirit.
Exploring Old Town Temecula
Step back in time as you explore the historic charm of Old Town Temecula with its shopping destinations, dining options, and vibrant nightlife.
Need some retail therapy? 
The craft boutiques scattered throughout this quaint district offer everything from handmade jewelry to artisanal food products. But be warned – it's so easy to lose track of time while exploring these treasure troves.
The foodie haven that is Old Town also boasts a plethora of dining choices. From locally sourced dishes served at farm-to-table restaurants to hearty pub grub paired perfectly with Southern California's renowned craft beer, your taste buds are in for a treat.
Nightlife That Makes You Feel Alive
When the sun goes down, Old Town comes alive. With live music venues playing host to local talent and bars serving award-winning wines straight from the vineyards surrounding Temecula Valley, there's no better place for an evening out.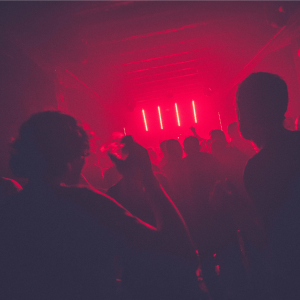 If you're more into stage productions than live bands, don't fret. The Old Town Temecula Community Theater, located in the heart of town, tempts patrons with its captivating performances.
A Walk Through History Park
A slice of history – History Park- tucked away within this bustling hub. Here, one can witness structures dating back over 100 years that give insight into Temecula's past as a cattle ranch and, later, its growth into the wine destination it is today.
The Temecula Valley Museum in this park provides an immersive journey through time. From exploring Native American artifacts to understanding how grape varietals thrived in valley breezes, your trip down memory lane became more exciting.
Experience More Than Just Wine
But don't just label Old Town as a wine lover's paradise. This Southern California gem also boasts craft breweries offering one-of-a-kind brews. Despite its growth, the area remains dedicated to preserving that cozy small-town vibe.
Culinary Delights in Temecula
Indulge your taste buds with the diverse culinary scene in Temecula, from local produce at farmers' markets to food and wine pairings.
Foodie Haven: Temecula's Culinary Scene
Discover the array of dining options that showcase local ingredients and innovative cuisine.
The fertile land of the South California area produces a wealth of fresh produce, such as fruits, veggies, and herbs that are critical elements in regional cuisine. Many restaurants source directly from farmers' markets, ensuring their dishes have bold flavors and vibrant colors.
You'll find restaurants nestled amidst rolling hills offering sumptuous meals paired with award-winning wines. Think roasted duck breast served alongside a glass of velvety Cabernet Sauvignon or creamy risotto complemented by sparkling wine – it's all part of what makes visiting Temecula such an epicurean delight.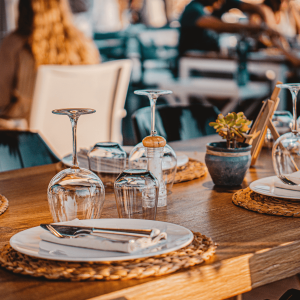 But don't think Temecula is only about fine dining. They've got something for everyone here – artisanal bakeries churning out pastries so flaky they melt in your mouth; quirky cafes where you can sip on locally-roasted coffee while nibbling on avocado toast; even taco trucks serving up some Mexican severe street food goodness.
Are we talking about indulgence? 
How could we forget our famed craft breweries? 
From hoppy IPAs to crisp lagers, each brew has its distinct character that will leave beer enthusiasts asking for more.
Temecula's Craft Beer and Artisan Spirits
Temecula should be your next stop if you appreciate craft beer, artisanal spirits, or nearby breweries. Known for its wine country and beautiful vineyards, this Southern California town also boasts an impressive selection of brews and spirits.
The craft beer scene in Temecula is booming, with numerous microbreweries crafting innovative beers that range from traditional styles to unique experimental brews. One such example is the local brewery, which consistently wows visitors with its creative use of hops and malts.
For those who prefer stronger libations, plenty of distilleries produce small-batch artisan spirits right here in town. Exploring these places isn't just about enjoying the drinks but also getting a glimpse into how they are crafted with skill and enthusiasm.
A Journey through Flavors
Visiting these spots isn't just about sipping on drinks; it's a journey through flavors where each sip tells a story about the ingredients used and the skills and passion put into creating them. From crisp lagers infused with locally grown fruits to whiskey distilled using age-old techniques – every drink has its personality waiting to be discovered by discerning drinkers like yourself.
The owners often lead tours, sharing their knowledge while introducing guests to their latest creations and classic favorites. They take great pride in what they do – evident from quality offerings and satisfying customer experiences shared online, making them must-visit places when exploring Temecula's drinking culture.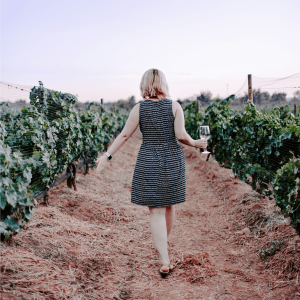 Tours & Tastings: More than Just Drinking.
Every visit would be complete with experiencing one (or more) of the famous beer and spirit-tasting tours. These excursions offer samples and give an inside look into the brewing and distilling process.
Uncovering the subtleties of crafting each brew or spirit is intriguing – from picking top-notch ingredients and nailing down fermentation methods to perfecting taste nuances. But what's more? These tours offer a golden ticket for enthusiasts craving firsthand experiences – it lets you witness the magic in real time while unpacking all those intricate details.
The Evolution of Weed Delivery in Temecula, California
Located in Riverside County, Temecula, like its neighboring cities, was initially hesitant about embracing marijuana following California's legalization of medicinal use under Proposition 215 in 1996. The region witnessed a cautious approach to establishing dispensaries, emphasizing regulation and community safety. However, with the statewide legalization of recreational marijuana under Proposition 64 in 2016, there was a noticeable shift in the landscape.
Weed delivery in Temecula began gaining traction post-2016, as residents started seeking convenient and discreet ways to access medicinal and recreational cannabis products. With the burgeoning demand, entrepreneurs saw an opportunity, leading to a rise in licensed delivery services catering to various population segments.
As in other Californian cities, weed delivery services in Temecula are subject to strict state regulations. This ensures that consumers receive high-quality products labeled accurately and delivered securely, thus maintaining community safety and standards.
While Temecula might be predominantly recognized for its wine and beautiful landscapes, it cannot be overlooked how the city has adeptly navigated the changing terrains of marijuana legislation. Weed delivery services in Temecula stand as a testament to the city's ability to blend tradition with modern needs, ensuring residents have access to regulated and safe cannabis products without compromising the charm and essence of the town is celebrated for.
Real Estate in Temecula
If you're dreaming big about a home with sparkling wine views or simply looking for an investment opportunity in Southern California's burgeoning real estate market, Temecula is worth your attention. This charming town nestled within the vineyard trails of southern California has various properties to suit all needs and budgets.
Navigating Housing Trends
The key to making informed decisions is understanding current housing trends. In recent years, we've seen both single-family homes and luxury estates enjoy strong demand. But don't just take our word for it. Check out the California Regional Multiple Listing Service, Inc. a source for current listing information.
Homes here often feature air conditioning – vital for those valley breezes during summer – alongside amenities such as swimming pools and outdoor entertainment areas that make the most of Temecula's sunny climate—not forgetting the coveted locations near wineries.
Finding Your Ideal Property
From listings showcasing breathtaking vineyard views to properties offering easy access to hiking trails or local craft breweries, there's something for everyone in this American Viticultural Area locale known as 'Temecula Wine Country.' The property scene here does cater to fulfilling every dream big scenario imaginable.
You might even stumble upon exclusive content featuring video tours on some broker websites, which give you an immersive feel before arranging physical viewings. Our recommended brokerage firm prides itself on its top-notch service, providing regular updates tailored specifically to your needs.
Tips For Working With A Listing Broker
Working with a reputable listing broker can make the process smoother. They'll guide you through each step, from understanding property value estimates to scheduling viewings and negotiating offers.
The key is communication. Be upfront about your budget, must-haves, and deal-breakers. 
Remember that a good agent works for your interests but also helps manage expectations – it's like having an experienced tour guide leading you toward making one of life's most important purchases.
Planning Your Visit to Temecula
From travel inspiration to practical tips on accommodation options and getting there, plan your perfect trip to this Southern California gem.
Why You Should Add Temecula to Your Travel List
Explore the unique attractions that make Temecula a must-see destination for travelers.
If you're asking 'what you need' for a perfect getaway destination – it's right here. From hiking trails that make nature lovers swoon to notable stage productions at the Old Town Temecula Community Theater that culture enthusiasts rave about, there's something for everyone.
The Temecula Valley Balloon & Wine Festival, where sparkling wine meets sky-high dreams (Dream Big.), makes this town worth visiting. Moreover, if sipping on Cabernet Sauvignon while walking through grape varietals doesn't convince you, then craft breweries galore will do the trick.
Accommodation Options for Every Traveler
Find your ideal stay from various hotels and resorts catering to different budgets and preferences.
Finding accommodation is as easy as enjoying Southern California wine. Whether luxury spa services at Pechanga Resort Casino or camping under starry skies near Lake Skinner appeals more, options are plenty.
Remember, while in Temecula, you're not just a visitor but part of the community – so it's important to respect and follow any local regulations or advisories during your stay.
Your Travel Inspiration
The journey from Los Angeles or San Diego to this wine country is peppered with scenic vineyard trails that are as enticing as reaching the destination. The moment you see Vail Headquarters or Galway Downs appearing on the horizon, know that you're about to enter an experience rather than a mere location.
If a weekly trip feels like a stretch for your schedule, remember that Award always has some exclusive content waiting for you.
Conclusion
Exploring Temecula, California, you've discovered the allure of its award-winning wineries, marveled at the natural beauty through hiking trails and Lake Skinner, and savored local produce in a foodie haven. You've taken a step back in time with Old Town Temecula's historic charm.
You've tapped into the craft beer scene, got an insight into real estate trends, and have been equipped with tips for planning your perfect trip. So now it's clear why this Southern California gem should be on every traveler's list!
All that remains is to take action! Dream big – whether that means sampling Cabernet Sauvignon at our renowned vineyards or getting lost among vibrant farmers' markets. Make Temecula Valley your next destination!