Have you ever been captivated by the colorful tapestry of history, culture, and vibrant city life that makes up Santa Ana, California? This Southern Californian gem isn't just Orange County's county seat; it's a treasure trove of stories waiting to be discovered.
Picturing Santa Ana may evoke images of Spanish colonization, bustling art galleries in The Artist's Village, or mouth-watering dishes from the Brodard Restaurant Group. Maybe your mind wanders towards the roar of planes at John Wayne Airport or charming historic districts dotted with architectural wonders. Or perhaps it stirs memories tied to educational institutions like Santa Ana City College?
No matter what sparks your interest about this city – its rich past steeped in land grants and cattle grazing lands or its modern vibrancy reflected through annual festivals and grand openings – there's always something more to explore!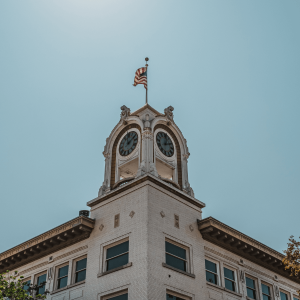 Santa Ana's Historical Significance
The city of Santa Ana, named county seat in 1889, is a gem nestled in the heart of Orange County. Its historical significance traces back to its early days under Spanish colonization and land grants.
One can't discuss Santa Ana's history without mentioning cattle grazing and military installations. These activities shaped the economic landscape during the city's early development stages.
The Spanish Era and Early Development
A trip down memory lane takes us back to when Spaniard Gaspar de Portolá explored this area, later developed into Rancho Santiago de Santa Ana by Juan Pablo Grijalva. The vast lands were initially used for cattle grazing, significantly contributing to its growth.
Growth Spurt Post World War II
Influenced heavily by World War II and post-war developments, freeway construction was crucial in shaping modern-day Santa Ana. It made accessibility easier, thereby contributing to rapid urbanization.
Downtown Santa Ana's transformation, with historic homes dating back to the late 1800s and bustling businesses, are testaments to how far it has come since then.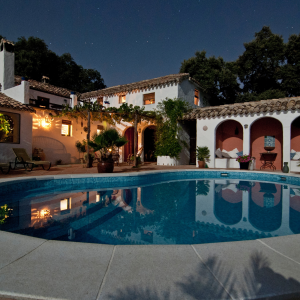 Cultural Vibrancy in Santa Ana
Let's stroll through the vibrant streets of Santa Ana, where every corner buzzes with cultural dynamism. The city, rich with art galleries and historical districts, thrives on diverse cultural offerings.
The Artist's Village – A Creative Hub
In the heart of downtown lies the artistic soul of Santa Ana – The Artist's Village. This creative hub houses numerous galleries showcasing local talent that encapsulates cultural art in various forms, including mesmerizing Art Deco pieces.
You'll find it hard to miss Floral Park and French Park as you navigate this vibrant district. These parks add green spaces amidst urban development while preserving historic homes of varied architectural styles.
Situated near the Civic Center, these parks form part of an area teeming with life and creativity, shaping Santa Ana into Orange County's most populous city known for its artistic expression. Fun fact: It has several theaters and over 20 unique art galleries.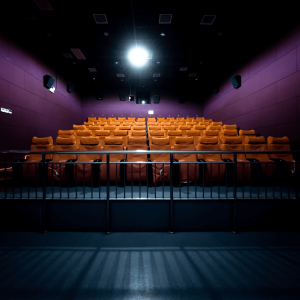 Food & Entertainment Scene in Santa Ana
Experience an array of dining options in Santa Ana alongside vibrant entertainment venues that add life to this city.
Brodard Restaurant Group
The Brodard Restaurant Group, renowned for its Vietnamese cuisine, offers an unforgettable culinary experience at local venues, including the famed Brodard Express.
Local restaurants and cuisine
The local restaurants don't just serve meals; they offer a taste of diverse cultures in Orange County. For instance, you can enjoy a delicious fusion meal at one of the grand opening events held by new eateries around town.
Entertainment venues and events
Moving on to entertainment – from comedy shows to live music performances – there's always something happening that'll make your evenings more enjoyable. Don't forget about special events such as art festivals and community gatherings, which are commonplace in this bustling, city.
Summary
To sum it up, Santa Ana never disappoints whether you're looking for gastronomic delights or exciting activities. And remember – every visit contributes towards keeping our local businesses thriving.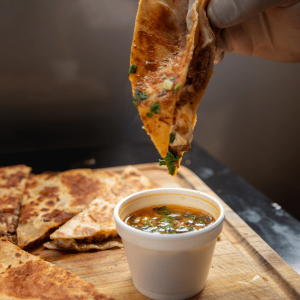 Transportation Infrastructure in Santa Ana
The transportation network in Santa Ana, a vital part of Orange County, is rich with options. It's an integral component contributing to the city's accessibility and charm.
Navigating the City – Public Transportation Options
Public transportation plays a significant role in navigating this bustling Southern California city. Buses offer comprehensive coverage across Santa Ana, ensuring residents can get from point A to B without much hassle.
Yet buses aren't your only option. For those seeking a more eco-friendly mode of transportation, Santa Ana offers plenty of bike lanes for commuting downtown.
The crown jewel of local infrastructure? The John Wayne Airport – is named after famous actor and resident 'John Wayne.' With its fascinating aviation history, it serves as a central hub connecting Santa Ana to cities across the United States. And guess what? Freeways like I-5 and SR 55 are readily accessible too.
Indeed, you agree: Navigating through Santa Ana isn't just about getting around – it's experiencing the Southern Californian lifestyle at its best.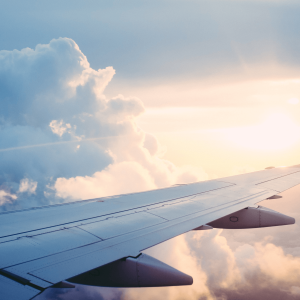 Education & Institutions in Santa Ana
Santa Ana, the vibrant heart of Orange County, is renowned for its educational institutions. It's home to schools steeped in history and brimming with forward-thinking innovation.
The Santa Ana City College, a part of the Rancho Santiago Community College District, offers diverse academic programs catering to local and international students. This institution stands as an embodiment of Santa Ana's commitment to education.
Beyond tertiary education, the city prides itself on a robust school district – The Santa Ana Unified School District. Home to more than 50 schools serving over 48,000 students annually from pre-kindergarten through high school graduation.
A unique feature within this bustling urban landscape is its array of historic homes, including some preserved institutional architecture like the Old Orange County Courthouse – an icon standing tall since 1901. Many have been converted into functional spaces such as libraries or museums but still maintain their architectural charm.
All these elements together shape Santa Ana's educational environment into something distinctive – where historical context meets modern relevance.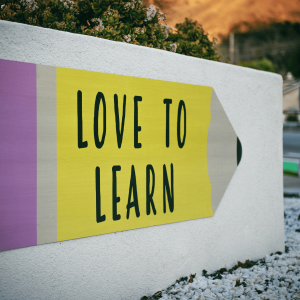 Exploring Surrounding Areas from Santa Ana
Just a stone's throw away from Santa Ana, you'll find vibrant cities teeming with diverse experiences. From the bustling urban landscape of Irvine to the tranquil beaches in Huntington Beach, there's always something new to discover.
Irvine, known for its robust tech scene and university life, offers a wealth of opportunities for visitors. A day trip can include exploring the campus at UC Irvine or catching a performance at one of its many theaters. The city is also part of the Irvine Metro Division, making it easily accessible via public transport.
Huntington Beach – dubbed 'Surf City USA' – invites beach enthusiasts with its stunning coastline and famed pier. This laid-back locale lets you soak up Southern California sunsets like anywhere else.
A little closer home lies Garden Grove – a haven for food lovers. Famous Pho restaurants dot this Vietnamese community-rich area, while strawberry farms offer fresh produce that's hard to resist.
Note: Don't forget sunscreen if you're heading out on these trips, as sunny SoCal days can get hot. Enjoy exploring what's beyond Santa Ana.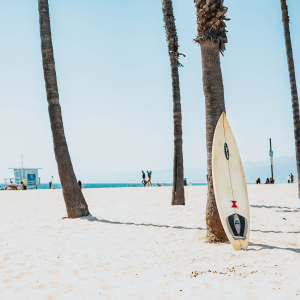 Outdoor Activities & Nature Spots in Santa Ana
Santa Ana, nestled within Orange County's dynamic landscape, is a haven for outdoor enthusiasts. Santa Ana's picturesque natural environment provides the perfect spot for those seeking either excitement or peacefulness.
The Santa Ana Mountains, renowned for their extensive hiking trails, offer spectacular views of Southern California. Here, you can breathe fresh mountain air while challenging yourself on diverse terrains.
Besides mountainscapes, the city hosts numerous parks teeming with flora and fauna. For instance, Prentice Park invites visitors to immerse themselves in its lush setting. This park houses the Santa Ana Zoo, where you can enjoy a fun-filled day exploring exotic wildlife exhibits amidst verdant landscapes.
If water bodies captivate your senses more than landforms do, stroll along the picturesque banks of the Santa Ana River – it's perfect for bird-watching or picnicking under sprawling trees.
With abundant natural beauty enveloping this bustling urban environment, outdoor activities are never scarce here. Whether you're looking to get active or unwind outdoors – Santa Ana has got you covered.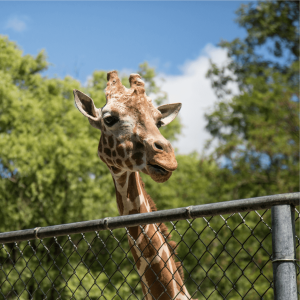 Annual Events & Festivals in Santa Ana
Santa Ana, the heart of Orange County, is renowned for its vibrant community and cultural richness. The city hosts many grand opening events and annual festivals highlighting its diverse heritage.
One notable event is the Cinco de Mayo festival. It's a celebration and embodiment of unity among the local residents. With traditional music, food stalls offering authentic Mexican cuisine, and folkloric dance performances, it's an event you don't want to miss.
The Santa Ana Artwalk, held on the first Saturday of every month in Downtown Santa Ana's Artist Village and Historic Districts, is another must-experience spectacle. Here, art enthusiasts gather to admire works from talented artists across Southern California.
If your interests lie more with gastronomy, mark your calendars for 'Taste of Santa Ana.' This fun-filled food fest allows attendees to sample fantastic cuisines from local restaurants, including popular spots like Brodard Restaurant Group.
No matter when you visit this dynamic city, there always seems to be something special happening – making each day feel like a grand opening.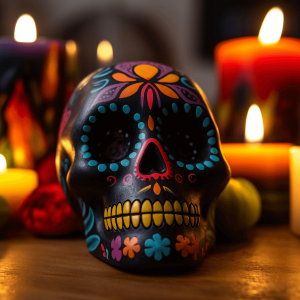 Exploring Weed Delivery Services in Santa Ana, California
Santa Ana, California, renowned for its vibrant culture and rich history, is also at the forefront of the evolving cannabis industry. In this picturesque city, residents and visitors alike have embraced the convenience of weed delivery services. 
Whether you're a medical cannabis patient seeking relief or a recreational user looking for a seamless experience, Santa Ana's weed delivery services offer a discreet and hassle-free solution.
When it comes to weed delivery in Santa Ana, you'll find a variety of options to cater to your specific needs. Many licensed dispensaries and delivery services in the area provide user-friendly online platforms, allowing you to explore their extensive product selections, place orders, and even track deliveries in real-time. 
This level of convenience ensures that you can enjoy your preferred strains, edibles, and cannabis products without leaving the comfort of your home.
Furthermore, Santa Ana's weed delivery services like Hyperwolf prioritize safety and compliance with state regulations. Trained professionals ensure that all transactions are conducted within the legal framework, providing customers with a secure and discreet experience. 
As the cannabis industry continues to flourish in California, Santa Ana's weed delivery options like Hyperwolf weed delivery services reflect the city's progressive approach to cannabis culture. 
Whether you're a seasoned enthusiast or a curious newcomer, exploring weed delivery in Santa Ana promises a convenient and accessible way to experience the benefits of this growing industry.
Conclusion
Unearthing the layers of Santa Ana, California, you've journeyed through its vibrant history. You've discovered how Spanish colonization, land grants, and cattle grazing shaped early Santa Ana.
You've walked the artistic corridors of The Artist's Village, appreciating local talent in bustling galleries. Seen how parks like Floral Park add to the city's charm while historic districts stand as a testament to architectural brilliance.
Your palate has been tempted by tantalizing offerings from places like Brodard Restaurant Group, and your curiosity has been piqued about transportation networks, including John Wayne Airport. You learned about educational institutions strengthening Santa Ana's future generations.
A day trip? Yes! Nearby cities such as Irvine or Huntington Beach await exploration from this Orange County gem. And don't forget those annual festivals that make Santa Ana truly come alive!
Your tour de force through Santa Ana, California, should have left you more knowledgeable about this Southern Californian jewel than when you started!