Have you ever caught a glimpse of the perfect wave, one that could only be sculpted by Mother Nature herself? That's Redondo Beach, California, where sun-drenched sands meet rolling surf. It's a paradise for outdoor enthusiasts and beach bums alike.
Are you curious to know what makes Redondo Beach stand out?
I'll let you know the secret – it's not just about catching waves or soaking up rays. Here, we unearth stories as old as time itself from George Freeth sparking the surfing revolution to witnessing dolphins frolic at sunset. Not to mention exploring eclectic shops dotting the iconic pier.
It's a simple promise: Dive into this read, and I'll take you on an enriching journey through Southern California's prime seaside escape – Redondo Beach. And the best part? There's no need to get up, just hang tight and let the journey begin! So buckle up, because our adventure starts now.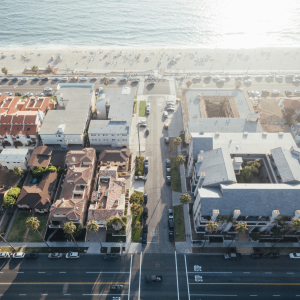 Introduction to Redondo Beach California
Situated in sunny Southern California, Redondo Beach is a quintessential seaside getaway. A part of Los Angeles County, this vibrant beach city offers an unparalleled Californian retreat experience.
Nestled within the popular trio of 'Beach Cities', Redondo's laid-back charm and picturesque landscapes are captivating. From its azure waters to sandy shores and palm-fringed promenades, it embodies everything you'd expect from a classic SoCal escape.
A stroll along its streets gives visitors a chance to explore local experiences that make up its unique beach culture. Whether it's catching some sun on the golden sands or exploring quaint shops dotted along its bustling piers – there's always something happening here.
Los Angeles International Airport, just around 20 minutes away by car, makes reaching this delightful destination fairly convenient for out-of-town guests.
Dive into refreshing Pacific waves or join locals at one of their lively volleyball matches – they're more than happy to welcome new players. If water sports aren't your thing, don't worry; plenty of other recreational options await at every corner in 'The Heart Of The South Bay'.
Visit Redondo for more information about what awaits you during your stay.
The Vibrant Atmosphere at The Pier
No trip would be complete without experiencing the pulsating life around the iconic Redondo Beach Pier. It isn't just any pier – think souvenir shops selling quirky trinkets alongside fast-food stands dishing out mouthwatering treats.
Rent fishing poles or even beach cruisers if you fancy riding along coastlines while soaking up the scenic views. This spot reflects Redondo's vibrant beach culture with an array of shops and activities.
Be it day or night, there's never a dull moment at Redondo Beach – one visit and you'll understand why it's such a beloved gem in Southern California.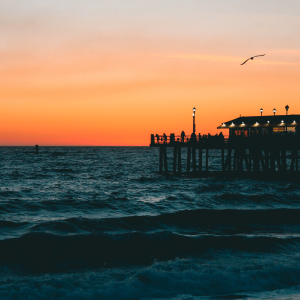 Exploring Redondo Beach Pier
The Redondo Beach Pier is a staple of Southern California beach culture. The Redondo Beach Pier offers a distinctive experience that captures the essence of this beach town.
The Vibrant Atmosphere at the Pier
This horseshoe-shaped pier has something for everyone. For shopping enthusiasts, there is numerous souvenir shops selling everything from unique trinkets to hardwood boards reminiscent of old-school surfing prowess.
But if you're feeling peckish after your shopping spree, check out one of the many fast-food stands offering tasty bites like fish tacos and clam chowder in sourdough bowls – typical Californian comfort food.
Beyond eating and shopping, this pier also doubles as an angler's paradise. With fishing poles readily available for rent along its length, you can spend hours soaking up the sun while waiting for a bite.
To wrap up your day on foot or wheels (whichever you prefer), hop onto one of those classic beach cruisers and enjoy a breezy ride around this lively locale. Discover each corner and cranny without missing out on any concealed jewels.
In essence, when exploring the Redondo Beach Pier, expect nothing less than a vibrant atmosphere filled with exciting activities all year round. It truly reflects why it continues to be loved by locals and tourists alike.
Activities and Attractions in Redondo Beach
The charm of Redondo Beach extends beyond its sandy shores. It's a place where you can start your day with whale watching, catch a play at the performing arts center by noon, and end it with thrilling rides at an amusement park.
Surfing Revolution in Redondo Beach
A big part of Redondo's appeal is its rich surfing history. This seaside city was transformed into a surfers' paradise thanks to George Freeth, who sparked the surfing revolution over 100 years ago. He introduced the world to his unique surfing prowess that still resonates among today's wave riders.
In addition to riding waves, this beach has become a popular destination for swimming, windsurfing, and fishing. The local government makes sure there are ample facilities like restrooms and showers available for visitors looking forward to these water sports activities.
Pet Lovers' Paradise
If you're someone who loves traveling with pets then guess what? You've found just the right spot. Some might even call it pet lovers' heaven on earth. That's because several parts of this area have been developed specifically keeping in mind our furry friends.
You'll find designated areas where they can roam freely without any restrictions – something not all beaches offer but certainly should. So while Fido enjoys running around making new friends on their own mini-adventure, you get to soak up some sun or enjoy reading your favorite book amidst nature's beauty – sounds perfect, doesn't it?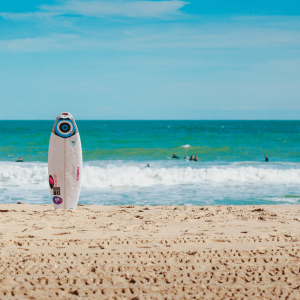 Accommodation Options in Redondo Beach
Redondo Beach, located on the edge of Los Angeles County, boasts an array of lodging options to suit any traveler's needs. Whether you're seeking luxury hotels with sweeping ocean views or prefer cozy inns that give off an authentic Californian vibe, this beach area has it all.
A notable standout is the Portofino Hotel. Positioned right on the waterfront and offering panoramic sea views, this hotel blends comfort with a dash of luxury. Its location also places guests within arm's reach of various local attractions like whale-watching spots and gastro pubs.
For those who are here on business but wouldn't mind catching some waves during their downtime, there are numerous business-friendly suites available too. These establishments cater specifically to professionals needing high-speed internet access and quiet workspaces without sacrificing proximity to Redondo's picturesque sandy shores.
Traveling doesn't mean leaving your beloved pet at home, either. Many accommodation options understand that pets are part of our families; thus they offer tailored services for our furry friends – making them perfect choices for pet lovers planning a trip to Southern California.
Luxury Hotels:

Plush rooms overlooking Santa Monica Bay – yes, please. Luxury hotels around here redefine relaxation.

Budget Inns:

More budget-conscious travelers can still enjoy seaside living by opting for cost-effective yet comfortable inns spread across town.

Pet-Friendly Accommodations:

Travelling with Fido? No problem. There are plenty of lodgings that roll out the red carpet (or should we say doggy bed) just for your four-legged friends.
Whether after high-end luxury or a more laid-back vibe, Redondo Beach's Municipal Code ensures every place meets top-notch safety and cleanliness standards. No matter what your lodging needs may be, Redondo Beach is prepared to receive you.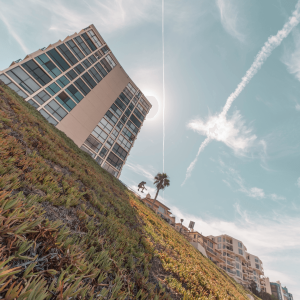 History and Landmarks of Redondo Beach
Drenched in history, Redondo Beach is a testament to California's vibrant past. The city was incorporated back in 1892 as part of the San Pedro land grant.
Redondo holds significant importance as it served as an early Port of Los Angeles, contributing heavily to the development and growth of Southern California.
The Birthplace of Modern Surfing
The surf culture that we see today has deep roots in this beach town. One can't discuss surfing without mentioning George Freeth – dubbed "The Father Of Modern Surfing." His exploits are celebrated here with awe-inspiring stories, demonstrating his skill on hardwood boards, which kickstarted a new era for surfers worldwide.
A prominent landmark bearing witness to this rich heritage is the famous Rancho Sausal Redondo, originally owned by Robert Thompson. This sprawling grazing area gives us glimpses into life before urbanization took over.
To understand more about these historical markers, consider taking a tour with the Redondo Beach Improvement Company. They're great at sharing fascinating tales woven around landmarks like Rancho San Pedro or exploring why surfing prowess started from these sandy shores.
Note: Keep your eyes peeled when you visit; you might even spot signs marking some popular TV series filmed here.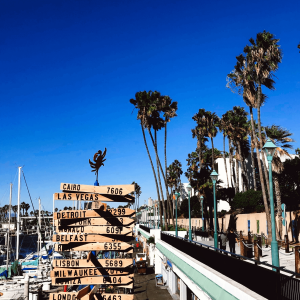 Exploring the Surrounding Areas of Redondo Beach
If you've already soaked up all that Redondo Beach has to offer, why not explore some nearby attractions?
Hermosa Beach, for instance, is a quick trip away. This seaside town offers an eclectic mix of casual surf spots and upscale boutiques.
A bit further north lies Manhattan Beach. Known for its vibrant nightlife and pristine sandy shores, it's another must-visit destination on any Southern California itinerary.
Downtown Los Angeles
Downtown Los Angeles (DTLA), with its dynamic city life brimming with cultural hotspots like the Staples Center and LA Live, can be reached within just 20 miles from Redondo. You'll find everything from high-end shopping to renowned restaurants in this bustling hub.
The commute between DTLA and Redondo takes 45 minutes by car – perfect for day trips or evening excursions.
Santa Monica Bay
Nestled along the Pacific coastline is Santa Monica Bay – a scenic drive northwest of Redondo. The Bay Area houses famous landmarks such as Universal Studios Hollywood, making it an exciting side trip filled with thrilling rides and memorable movie experiences. It's worth noting that parking spaces are ample but do fill quickly during peak seasons so make sure you arrive early.
All these surrounding areas provide distinct vibes yet carry similar coastal charm – making each exploration feel like unearthing hidden treasures while adding depth to your Redondo Beach visit.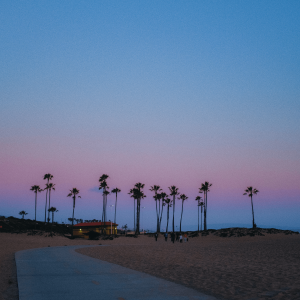 Safety and Services in Redondo Beach
Redondo Beach, known for its breathtaking coastline and beach activities, also takes pride in the safety measures it offers to visitors. It's not just about the enjoyment; they take care of your security as well.
Parking Facilities at Redondo
When planning a trip to this seaside gem, parking can be a concern. But worry no more. The city has taken great strides to ensure ample parking spaces are available.
A wide array of both parking lots and street parking options, located conveniently close to popular spots like the pier or lifeguard stations, make sure you won't have any issues securing a spot for your vehicle.
Lifeguard Corps: Ensuring Safety on Shores
The Lifeguard Corps is an integral part of Redondo's safety net. This team patrols beaches year-round providing rescue services while ensuring swimmers adhere to safety guidelines.
The lifeguards are equipped with state-of-the-art tools, including beach wheelchairs, aiding those who need help moving across sandy terrains. They've got you covered.
Making Accessibility Easy
In addition to safeguarding lives on their shores, Redondo goes beyond by offering accessibility facilities that enhance visitor experiences.
This sunny Californian retreat provides resources such as ADA accessible ramps so everyone can enjoy what it has in store without any hindrances.
"Fun should never come with barriers." – That seems like their motto indeed.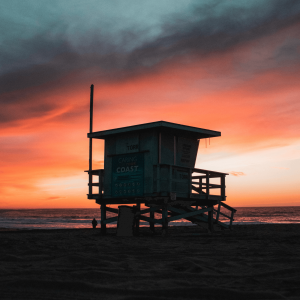 Getting to Redondo Beach
Redondo Beach, situated in the core of Southern California's seashore, can be arrived at utilizing a wide range of transportation choices. This beachside destination is a refuge for locals and visitors alike.
Your journey may start at the Los Angeles International Airport (LAX). From there, it's just about 8 miles south to reach this slice of coastal paradise. As you make your way towards Redondo Beach, CA 90277 on Esplanade street which stretches from block number 400-1700, don't forget to take a moment to appreciate the scenic drive along Santa Monica Bay.
If driving isn't your thing or you simply want to sit back and enjoy the view – no worries. For those who prefer public transportation, Redondo Beach can be reached directly from LAX via the Metro Bus Line, avoiding the need to navigate through busy Los Angeles traffic. The Metro Bus Line connects LAX directly with Redondo Beach, offering convenient access without having to navigate through LA traffic yourself.
Once in town, if surfing waves or exploring piers is what brings joy then drop off your luggage at one of many beach hotels available within walking distance from sandy shores before heading out for some fun under the Californian sun.
Parking Facilities at Redondo
Finding parking around popular spots like beaches could be daunting, but not here. Ample parking facilities ensure visitors have a hassle-free experience when they come down for their day out by the seaside. Street Parking spaces provide easy accessibility while ensuring security so go ahead and explore without worrying about where to park your car again after all isn't adventure the best part of a holiday?
Note: Please check local regulations and signs regarding specific hours/days of operation for these lots as well as any associated fees before using them to avoid potential fines or tickets.
In a nutshell, no matter where you're coming from, getting to Redondo has never been easier. So pack your bags and start your journey towards endless sunshine and laid-back vibes that await at California's hidden gem – Redondo Beach.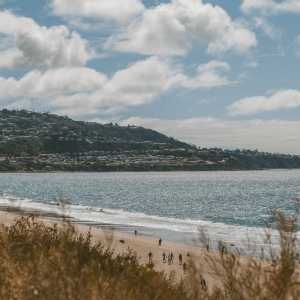 Redondo Beach: A Perfect Destination for Outdoor Enthusiasts
No need to look further than Redondo Beach if you're an avid outdoorsy type. Nestled in Los Angeles County, this quintessential California retreat offers a perfect blend of beach culture and adventure activities.
This city's vibrant atmosphere is best showcased at the Redondo Beach Pier. This horseshoe-shaped pier houses everything from souvenir shops to fast-food stands, letting visitors enjoy local experiences with breathtaking ocean views. For thrill-seekers, it's also a popular spot for fishing or cruising on beach cruisers.
The Birthplace of Modern Surfing
You can't talk about Redondo without mentioning its surfing prowess. The surf report always brings good news here because it was George Freeth who sparked a surfing revolution right in this seaside city. With consistent waves and clear water conditions – whether you are a beginner or pro – riding the surf is a must-do activity.
Beyond just catching waves, though, there's something more waiting for pet lovers too. It's not uncommon to see dog owners playing fetch with their furry friends along the sandy shores as many beaches offer pet-friendly amenities.
A Convenient Base for Exploring Southern California
Located near downtown Los Angeles and Santa Monica Bay area attractions like Universal Studios and Staples Center; your days will be filled with endless exploration possibilities while returning back to business-friendly suites available throughout town each night makes every stay comfortable. But if relaxation is what you need after exploring places like Downtown LA Live Area – fear not. There are numerous seaside motels and gastro pubs to kick back and relax.
So, pack your sunscreen, grab a hardwood board for surfing, or simply bring your love for the outdoors. Redondo Beach is waiting to give you an unforgettable California beach experience.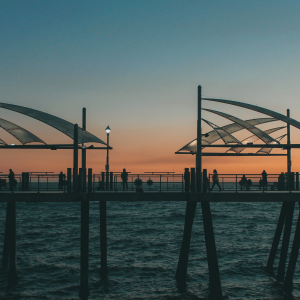 Weed Delivery in Redondo Beach, California: Elevate Your Cannabis Experience
Redondo Beach, California, nestled along the picturesque Southern California coast, has fully embraced the convenience of weed delivery services. In this beachfront paradise, residents and visitors alike can access a wide variety of cannabis products discreetly delivered to their doorstep. 
Whether you're a medical cannabis patient seeking relief or a recreational user looking for a hassle-free experience, Redondo Beach's weed delivery services offer a convenient solution. When it comes to weed delivery in Redondo Beach, you'll find a diverse range of options to suit your specific preferences. 
Many licensed dispensaries and delivery services in the area offer user-friendly online platforms, allowing you to explore their extensive product selections, place orders effortlessly, and even track deliveries in real time. This level of convenience ensures that you can enjoy your preferred strains, edibles, and cannabis products without leaving the comfort of your home.
Furthermore, Redondo Beach's weed delivery services prioritize safety and compliance with state regulations. Experienced professionals ensure that all transactions are conducted within the legal framework, providing customers with a secure and discreet experience. 
As the cannabis industry continues to flourish in California, Redondo Beach's weed delivery options reflect the city's progressive approach to cannabis culture. Whether you're an experienced enthusiast or new to cannabis, exploring weed delivery in Redondo Beach offers a convenient and accessible way to embrace the benefits of this growing industry while enjoying the coastal charm of this beautiful city.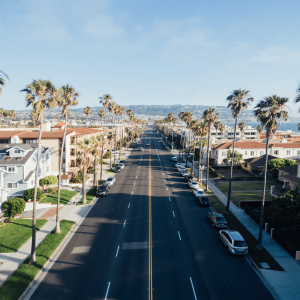 Conclusion
There's magic in Redondo Beach California, where every wave tells a tale, and sunsets paint the sky with hues of wonder. There, you've discovered more than just sand between your toes.
You dove into its rich history – from surfing revolutions to Spanish land grants. You felt the vibrancy at Redondo Beach Pier and saw how it pulsates life into this seaside city.
You found joy for pet lovers, the thrill for surfers, and serenity for nature enthusiasts. And let's not forget about those inviting accommodations that promise cozy nights after eventful days!
In short, you explored beyond horizons without even stepping out of your comfort zone. Remember, though: While I took you on this journey through words today; tomorrow might be the perfect day to start planning yours!